1010data Version 8 Big Data Discovery platform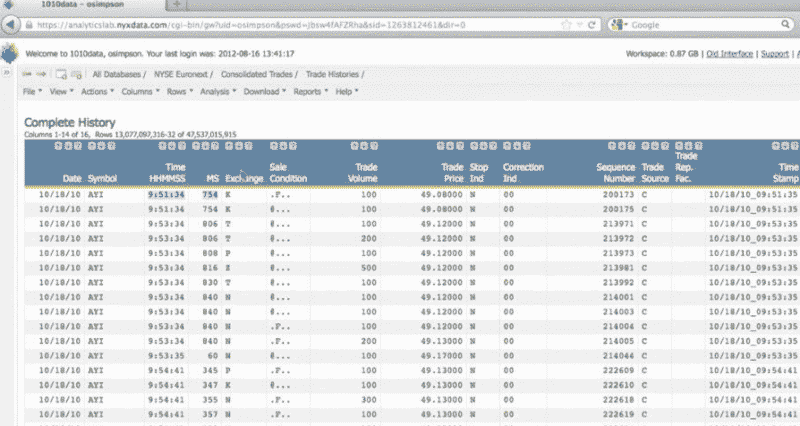 1010data Version 8 Big Data Discovery platform : 1010data, the Big Data Discovery platform that uniquely combines a complete analytical platform with all of the relevant data clients need, released the Version 8 of 1010data's award-winning Big Data Discovery platform. Version 8 features the next generation of QuickApps, enabling users with little knowledge of complex programming languages to harness and create powerful analytic applications on top of Big Data in minutes. With QuickApps, users can create everything from form-based analyses to management dashboards to complex analytical applications that can provide business users with the exact information they need in precisely the form they need it.
Version 8's QuickApps introduce a new visual editor, new widgets and improved functionality to the QuickApps experience. The drag-and-drop QuickApp Visual Editor allows even non-technical users to build powerful QuickApps easily. Version 8 of 1010data's Big Data Discovery platform offers the following features to harness the power of Big Data:
• The new visual editor allows users to quickly adjust any style elements of a QuickApp with just a few clicks.
• A new widget nesting capability enables users to orchestrate complex interactions among multiple QuickApp components to control the precise order of operations as well as how elements are displayed.
• A new map widget that allows users to visualize massive geographic datasets from within their own applications. • New functionality in QuickApps allows users to summarize and export tables and charts directly to MS Excel .
• Enhanced data management capabilities further facilitate loading new data onto the platform and organizing it for easy use.
"1010data continues to disrupt the Big Data space with the release of the Version 8 of our platform," said Sandy Steier, CEO, 1010data. "Our vision of creating an end-to-end solution that allows business users to load, analyze, visualize and productize Big Data has not only been achieved but is standard practice in many of our customers. With Version 8, not only can customers create their own attractive, Big Data applications in minutes, but they can also leverage the power of 1010data Facts to blend in proprietary datasets to make their analyses even more insightful."
"Version 8 is an example of forward-thinking technology with respect to Big Data Discovery," said John Myers, Managing Research Director of Business Intelligence at Enterprise Management Associates. "1010data's QuickApps framework allows any user, regardless of their experience with programming languages, to quickly create complex Big Data applications -- making business insights available to a wide audience in a short amount of time.