Review
Visual LANSA Framework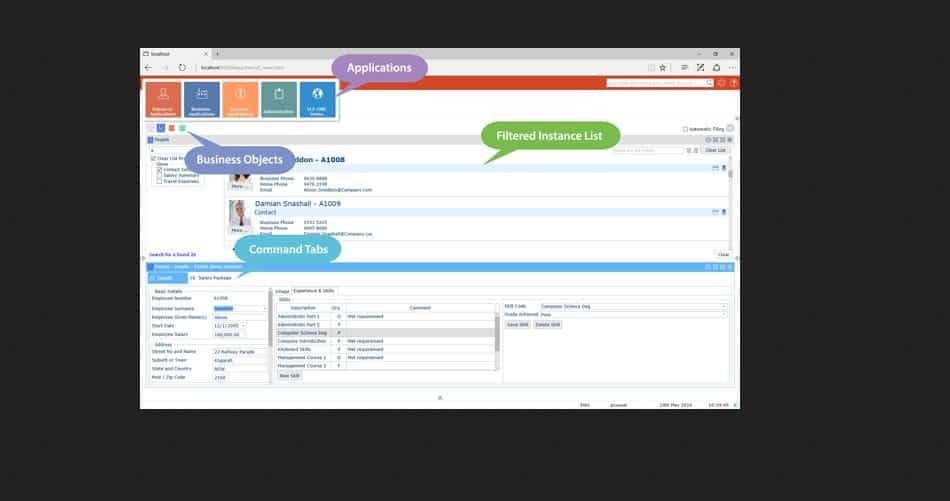 Overview
The Visual LANSA Framework minimizes the effort required for designers and developers to create graphical and robust Windows and Web applications or a combination of both.
Software prototyping
Prototype becomes the application
Load-on-demand architecture
Standards for development and user interfaces
Productivity improvements
Standard and familiar user interface design
Build Windows and Web applications from a single application model
Productivity improvements
Multilingual
Gradual introduction to OO concepts
XML-based external design schema
Create AJAX Web applications for optimal performance with Windows desktop-like functionality
Small (<50 employees), Medium (50 to 1000 Enterprise (>1001 employees)
The visual LANSA framework provides developers the luxury of developing top-rated web and desktop based apps with minimal efforts without sacrificing efficiency, quality and usability along the way.
It reduces input while maximizing output.The visual LANSA framework makes it easier to modify or make future changes to written codes, for each application. developers do not need to start building from scratch every single time. Modules, structures, and components can be added to preexisting builds, without truncating the applications overall productivity and efficiency.
Because LANSA framework utilizes the snap-in component, apps are built a lot faster compared to the traditional method of building apps.The customizable user interface of the framework is a contributing factor to its usability. Huge projects can be conveniently handled by a limited number of developers using the visual LANSA framework.
The visual LANSA framework provides users with a search filter feature: business oriented object details, comprehensive list of employees in a section of the organization, List of payable bills, and other properties/actions can be sought after easily. The end results can be displayed in multiple tabs.
The LANSA framework can be used not just for assembling applications, but can equally be used for software prototyping. developers can easily identify flaws on their builds before it's sent into the global market.How an application will function, can be deduced and determined using the designed prototypes.
The LANSA framework can be used to design application prototypes to determine how the application will function before a programmer begins to write the strings of codes needed to build the application. Unfinished prototypes can be converted into full applications.