Review
Votigo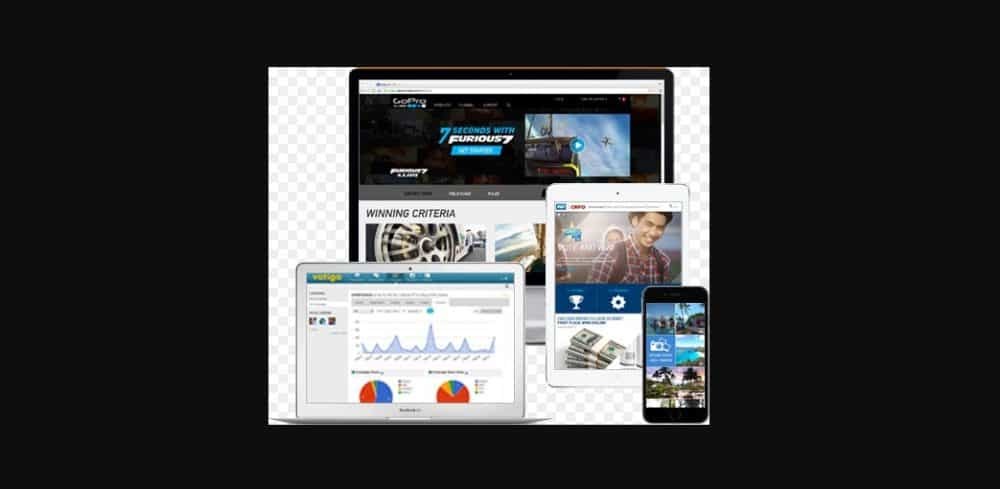 Overview
Votigo is a leading social media marketing & promotions company with a SaaS platform and full-service solutions. Votigo's technology platform allows brands, agencies, and enterprises to acquire, engage, and manage their customers through our full social marketing suite that includes promotions, publisher, community management, applications, social CRM, and analytics.
Social Media Marketing Software
• Landing pages
• Embed
• Geo-targeting
• CRM integration
• ESP integration
• Advanced settings
• Onboarding and training
• Easy campaign builder
• Campaign calender
• 29$/mo: Small business
• 99$/mo: Medium business
• 249$/mo: Large brands
• Call for pricing: Enterprise
Small (<50 employees), Medium (50 to 1000 Enterprise (>1001 employees)
What is best?
• Landing pages
• Embed
• Geo-targeting
• CRM integration
• ESP integration
• Email support
• UGC moderation tool
What are the benefits?
• Easy to use
• More engagement
• No coding necessary
• Mobile friendly templates
• Pick a winner features
• Attentive customer support
• Easy customization
• Proven turnkey templates
• Over 20 campaign types
Votigo provides you with social media marketing and online promotions that allow you to generate more leads and engagement online with clients, locally and even globally. Votigo has an easy to use and customizable platform that allows brands of all sizes from small businesses to enterprises, to create contests, sweepstakes, landing pages and engagement campaigns within no time and in an affordable bracket, with all promotions possibly enabled for publishing to your websites, facebook, microsite, and integrated with pinterest, instagram or twitter, and with no coding skills required.
Votigo also provides solutions for larger brands and agencies looking for custom solutions, with full service that includes design, development, rules, winner admin, moderation and price fulfillment. With over 20 different campaign templates and over 14 supported languages, Votigo provides solutions for small businesses to global enterprises.
With Votigo, brands, agencies and enterprises are able to acquire, engage and manage their customers through the full package social marketing suite which is inclusive of promotions, social apps, publisher, conversation management and analytics. From the Enterprise platform, you can leverage proven social technology to manage social at scale. You can manage multiple brands, locations or agents while maintaining brand standards and allowing for localized marketing efforts. Votigo allows you to maintain corporate social media and brand control with content libraries and work flow approval, also being able to monitor what's being by each sub-account.