StepStone runs SAP Business ByDesign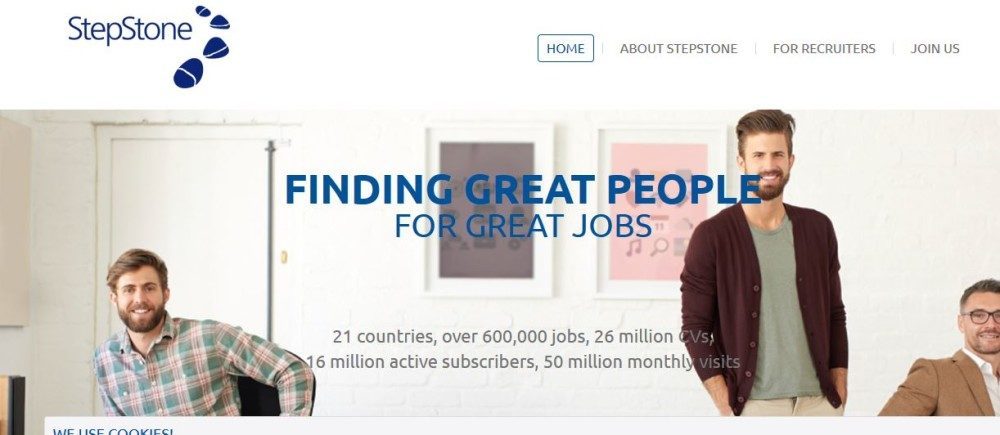 StepStone now runs its business on the SAP Business ByDesign solution.With the migration, the company successfully moved its business processes to the cloud. The move transformed a formerly fragmented software landscape – requiring multiple interactions between departments to progress from advertising an offer to providing services – into a simple, agile and unified system.
Before implementation, StepStone's software requirements were mapped through the use of SAP Cloud Applications Studio software, a solution that enables businesses to adapt and enhance the features of cloud solutions from SAP. With the implementation, StepStone aimed to achieve better data integrity and quality and to reduce administration overhead.
The company needed stronger and faster connections between all work divisions – from approaching customers to finalizing and setting up services online. To this end, StepStone and SAP implemented a customized version of a cloud-based business management solution. Among the main reasons for choosing SAP Business ByDesign were its ability to deliver rapid integrated analytics and business reporting as well as the wish to advance the company's digitization strategy.
Founded in 1996, StepStone is a pioneer in online recruitment, with more than 40,000 customers today. The main requirement for the new solution was to evolve the conventional horizontal multipurpose solution into a specialized vertical solution. In Germany alone, StepStone contacts over 5,000 companies each day, offering job advertisements and other career-related services. With data on vacancies flowing in from social networks, company Web sites and other channels, the sales department required a 360-degree view of accounts, with all necessary sales information at their fingertips.
With SAP Business ByDesign, contacting new and existing customers is now easier and faster. Due to higher operational efficiency, customer satisfaction has also increased. StepStone was able to implement a multichannel sales strategy. SAP hosts the customized solution in Germany, supporting an unlimited number of users without impeding the performance of the system.
Online recruiting is a high-volume business, with up to 1,000 transactions per day between recruiters. An implementation with zero downtime and high reliability right from the start was therefore vital. The time-to-market from making an offer to publishing a vacancy was accelerated significantly, with the call agent now able upon order confirmation to provide instant access to the StepStone platform.
"After implementing SAP Business ByDesign, we saw immediate effects," said Ralf Baumann, chief executive officer, StepStone. "From sales processes and response times to user experience – everything has significantly improved. Just take our customer service. It is now able to serve our customers quicker and leaner than ever before and thus creates more turnover. SAP worked closely together with us to ensure the customized solution fits our needs seamlessly."
"A long-standing and trusted customer, StepStone knows it needs to run simple to run at its best," said Michael Schmitt, general manager for SAP Business ByDesign, SAP. "We are excited to support the company's digital journey with a customized SAP Business ByDesign solution."