Review
SilkStart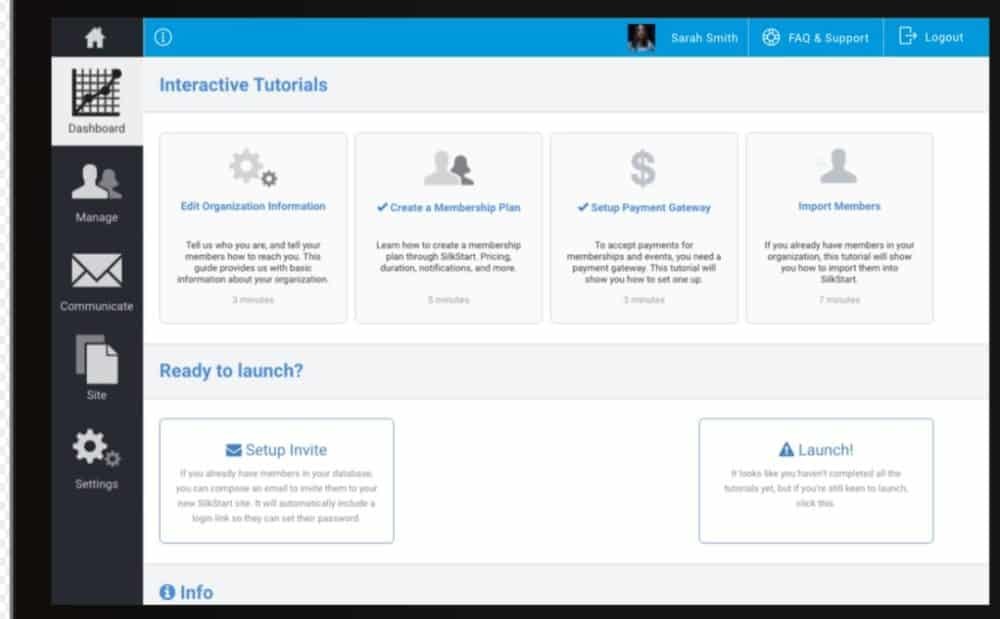 Overview
SilkStart's software simplifies membership and association management. Connect with your members like never before.
Membership Management Software
•Membership management
•Events
•Email notifications
•e-commerce
•Website
•Donations
•Premium -$180/month
•Multi-chapter -$475/month
Small (<50 employees), Medium (50 to 1000 Enterprise (>1001 employees)
What is best?
•Membership management
•Events
•Email notifications
•e-commerce
•Website
•Donations
What are the benefits?
•Membership plans
•Members directory
•Payments and invoicing.
SilkStart is an association management software where planning, joining, renewal and maintenance of members data is done in a simple way. SilkStart comes with several key features. SilkStart supports membership management where you can add, renew and update members easily.
SilkStart connects with Stripe, Authorize.net, Beanstream or Paypal to collect payment from members as well as send automatic reminders to members. SilkStart also supports centralization of members data and also produces informative reports on members.
Other features under membership management include multiple chapter, a members directory to increase engagement and value to members, invoicing and payment which are done in one place. SilkStart support events management, collection of one-time and recurring donations, has a hub for jobs, and CMS. SilkStart enhances communication with members through email marketing, customizable and automatic notifications to members, custom data collection and e-commerce.
SilkStart supports a mobile friendly website.Sign-ups, registrations, renewals, email communications are all optimized for mobile users. The mobile features are easy to build, offer mobile-optimized forms, offer better SEO and is integrated with CMS including wordpress, Squarespace, Drupal among others. SilkStart enables you to create membership plans with flexible dues and automate payments.
SilkStart enables you to collect data from members when they register, renew or purchase event tickets, and store in an online database. Comprehensive reports can be viewed from membership database which are insightful for management. SilkStart supports financial management and informed decision making through financial reports. SilkStart support multiple currencies and also supports audit.
You may like to read: Top Free & Premium Association Management Software (Membership Management Software) and How to Select the Best Membership Management Software for Your Business