Review
SDL Web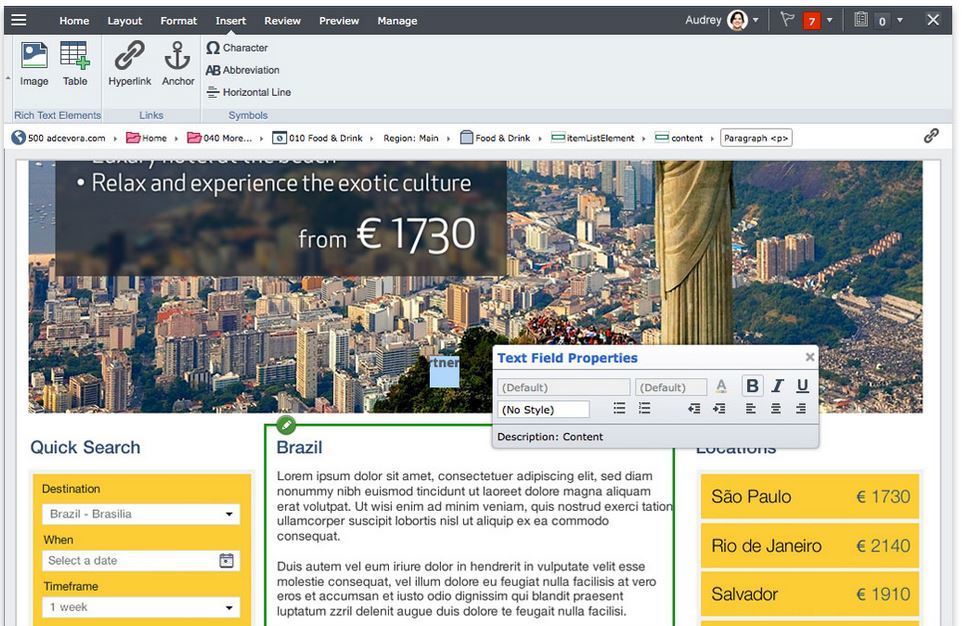 Overview
SDL Web provide the customers the global web experience they expect - on their device, in their language and across digital channels, while giving your IT resources and marketing users a unified CMS platform to manage it all.
Web Content Management Systems
BluePrinting for easy publishing
Enterprise ready CMS
Integrated localization
Security & quality management
Optimized mobile experiences
Intuitive user interface
Small (<50 employees), Medium (50 to 1000 Enterprise (>1001 employees)
SDL Web 8 (formerly Tridion) is a leading Web Content Management solution that enables businesses to handle the complexity of maintaining web and digital experiences for an unlimited amount of global websites with its unparalleled BluePrinting technology. It gives marketing users the tools to author, collaborate and publish web content and assets within a centralized platform that is administered by IT resources. The software enables administrators and marketers to directly view and edit content within the context of a device, before publishing. They can also quickly and easily test, optimize and personalize content across mobile devices and tablets without duplicating assets or pages. No special training is required to equip users to work with SDL Web 8 because it incorporates drag and drop functionality. It terms of security & quality management the software allows its users to monitor their entire web presence, in any country or language, to assess online performance and uncover any quality, compliance or security breaches. Moreover, tightly embedded localization capabilities improve the quality and speed-to-market of content while cutting costs and reducing administrative complexity. SDL's flexible, scalable CMS technology can be deployed on premises, in the cloud and as a hybrid solution to address business and IT requirements, while shortening implementation times. Its architecture provides future-proof Microservices and supports the most modern standards to easily fit into existing and future digital marketing technology stack. The software's latest release features additional functionalities like the ability to launch new sites easily and quickly with the Instant Site wizard and the Digital Experience Accelerator.