Review
Red Hat Cloud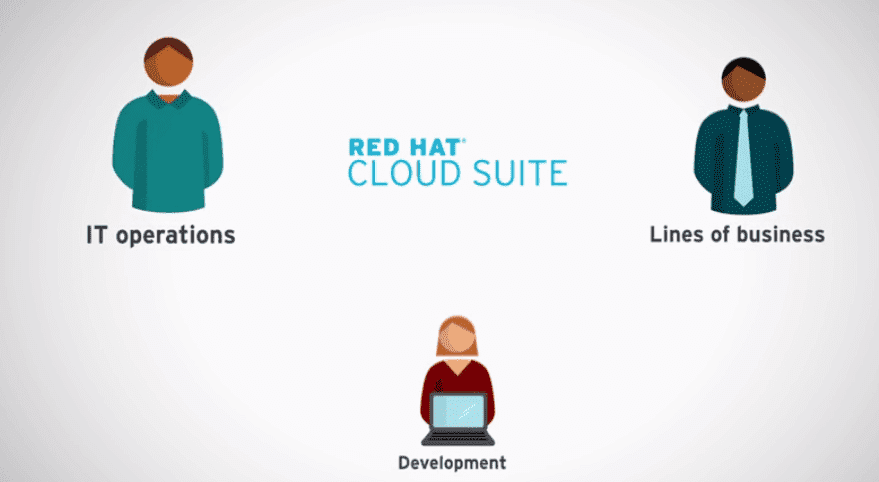 Overview
Red Hat Cloud Suite provides a combination of a container-based app-development platform, private-cloud infrastructure, public-cloud interoperability, and a common management framework that modernizes your infrastructure so you can deliver services quickly while maintaining governance and security.
Hybrid Cloud Management Platform
High performance
Integrated Life-Cycle Management
Heterogeneous Coverage
Choice and Interoperability
Flexible Cloud Management
Small (<50 employees), Medium (50 to 1000 Enterprise (>1001 employees)
Red Hat is an open hybrid cloud infrastructure which makes a comapany's IT organization do better in serving the business by delivering more agile and flexible solutions while protecting business assets and preparing for the future. To better provide services to their customers, Red Hat has different products that organizations can select from to see what fits their needs the most.
Red Hat Cloud Infrastructure is a combination of tightly integrated Red Hat technologies that lets the business build and manage an open, private Infrastructure-as-a-Service (IaaS) cloud—at a much lower cost than alternative solutions. Users can deploy any combination of these components in whatever way is needed.
Red Hat Cloud Infrastructure's integrated components work alongside the company's existing infrastructure investments and let them tailor a cloud to their environment and needs.
Management spans multiple virtualization technologies, Red Hat OpenStack Platform, and public cloud providers like Amazon Web Services and Microsoft Azure. Red Hat Cloud Infrastructure also offers automated provisioning, configuration management, and software management of Red Hat Enterprise Linux and any RPM-based application.
On the other hand, managing a complex, hybrid IT environment can require multiple management tools, redundant policy implementations, and extra staff to handle the operations. Red Hat CloudForms simplifies IT, providing unified management and operations in a hybrid environment.
This provides self-service portal and catalog with automatic provisioning, workload life-cycle management, including reconfiguration and retirement and resource quota enforcement, cost allocation, and chargeback.Also, improve operational visibility and control by continuous discovery, monitoring, and tracking and resource usage, optimization.
And to ensure compliance and governance, Red Hat has automated policy enforcement and remediation as well as segmented user access with approval workflows.