Review
Abila netFORUM Pro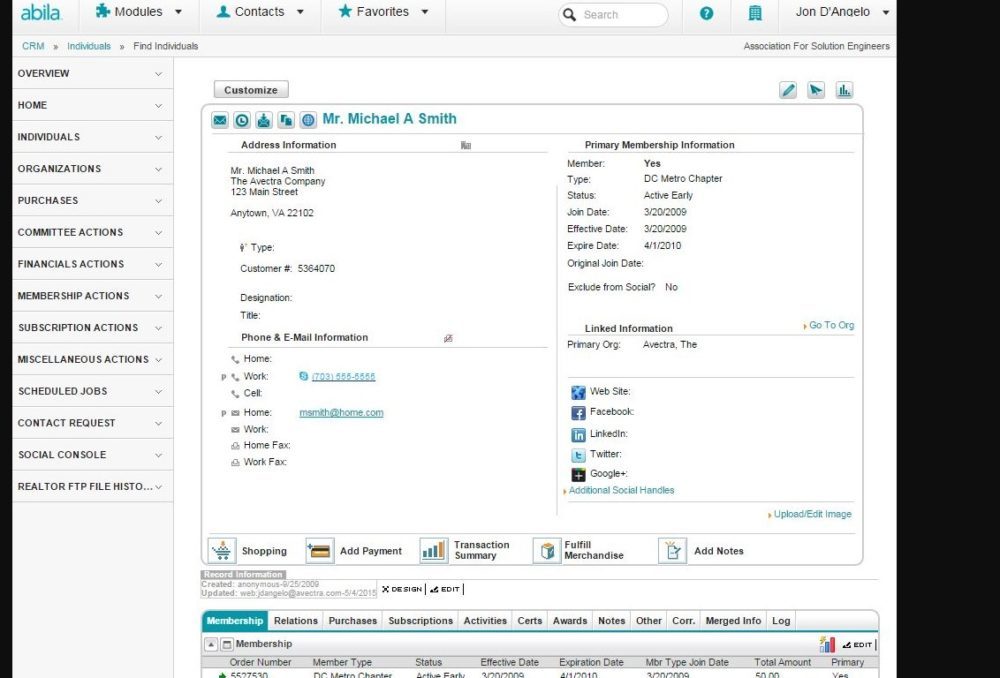 Overview
netFORUM Pro provides a complete set of membership management features, easy to use reporting and enhanced tools to allow associations to easily interact with members and strengthen member engagement. It provides you with a solution to manage all of your business operations, engage with the members who are at the heart of what you do, and to continuously move your organization forward.
Association Management Software
• Power without complexity
• Pay-as-you-go
• Anytime, anywhere access
• Instantly on
Small (<50 employees), Medium (50 to 1000 Enterprise (>1001 employees)
What is best?
• Power without complexity
• Pay-as-you-go
• Anytime, anywhere access
• Instantly on
What are the benefits?
•Manage and maximize revenue
•Manage complex membership structures with ease
•Target communication to the right members
•Create a strong sense of community among member
The netFORUM Pro is a comprehensive association management solution for mid-sized associations. Mid-sized associations using netFORUM Pro are provided by a complete set of membership management features which makes use of the enhanced and reporting tools much easier.
The management features allow an easy interaction between associations and members therefore strengthening the member engagement. The netFORUM Pro also provides a good platform for the associations to manage all their business operations.
With netFORUM Pro, associations are able to perform unparalleled reporting. This is achieved as netFORUM Pro contains hundreds of pre-defined queries and reports that comes with a custom query that allows associations to create their own reports. Associations are able to enhance their members' online experience using netFORUM Pro.
This is achieved as netFORUM Pro is able to encompass online events such as online dues payment, registration, member profile self management and online store. This reduces the need of entering data more than once in the system. The netFORUM Pro is completely based, this means that the internet is what is required therefore allowing you connect to netFORUM Pro from anywhere and at anytime.
This allows managers to manage their daily operations daily at any place they are. The netFORUM Pro comes with the best-in-class usability. This means it has an easy to use interface with simple navigation that allows users access the information they need with fewest number of clicks. Data security is a feature of netFORUM Pro that assures associations that all solutions provided by netFORUM Pro are secure, use state of the art hosting facility and with a complete system redundancy. This is required for data security in an association.
You may like to read: Top Free & Premium Association Management Software (Membership Management Software) and How to Select the Best Membership Management Software for Your Business