Review
InMotion Web Hosting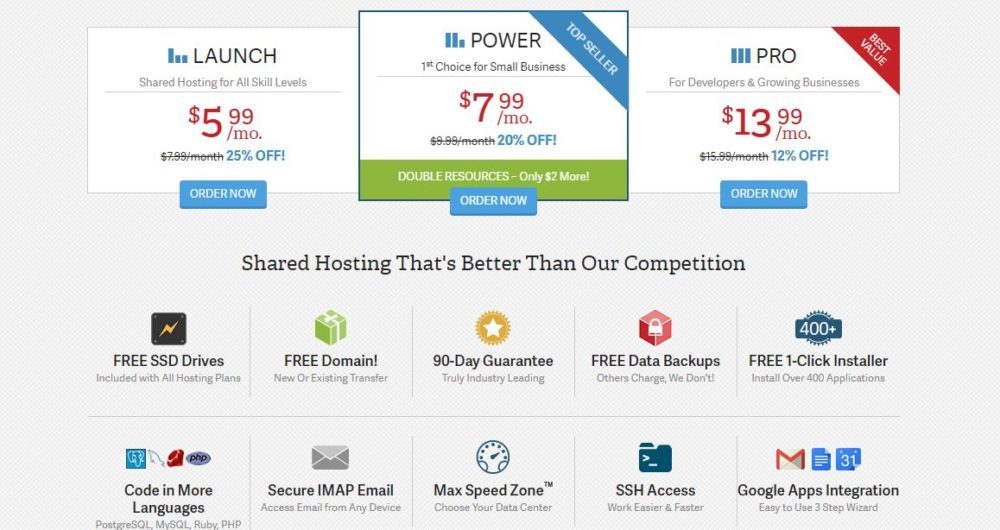 Overview
InMotion Hosting is an industry-leading provider of Business Class Web Hosting, VPS Hosting and Dedicated Servers. The reliable systems and network are state-of-the-art, but the true secret to our success is the incredible technical support and customer service provided by our associates.
•Commitment to Open Source
•Customer Service
•There For Users as They Grow
•Investments in Technology
•Business Hosting: from $5.99/month
•VPS Hosting: from $29.99/month
•Dedicated Servers: from $99.99/month
•Reseller Hosting: from $13.99/month
•WordPress Web Hosting: from $5.99/month
•Managed Hosting Member Price: from $40/hour
Small (<50 employees), Medium (50 to 1000 Enterprise (>1001 employees)
What is best?
•Commitment to Open Source
•Customer Service
•There For Users as They Grow
InMotion offers Business, VPS, reseller, WordPress and Managed Hosting. They also offer Dedicated Servers. All of their Shared Business Hosting plans are placed on ultra-reliable Samsung SSD drives.
These super-fast drives reduce data retrieval times so that content is delivered when the audience demands it. Developers can also build their websites using the latest languages including PHP, Ruby, PERL, Python, PostgreSQL, MySQL and more because InMotion provides SSH access on all Business Hosting plans and have enabled WP-CLI for easy WordPress management.
InMotion's Managed SSD VPS Hosting Powered by the Cloud are state-of-the-art Linux SSD VPS Hosting servers that come equipped with an arsenal of features, including a cloud-powered infrastructure built for real time redundancy, free server management, a free cPanel license, CentOS and LAMP stack, live-state snapshots and much more. Moreover, their Dedicated Servers are top of the line Linux Dedicated Servers that can be configured to fit the exact needs of any enterprise.
InMotion has single processor and dual processor dedicated servers included with FREE SSDs that give users a scalable, flexible and reliable option, hosted in a state-of-the-art facility near One Wilshire in Los Angeles, CA. Their fully managed, custom dedicated servers come installed, out-of-the-box with LAMP stack.
A Dedicated Server Managed Hosting team proactively monitors the servers and they are available for custom configurations. Users can also host their websites on InMotion's powerful servers, supported by their WordPress experts and designed to provide the best WordPress Hosting. Whether users need to transfer a WordPress website or to install a new WordPress site, InMotion's friendly support team has all their hosting needs covered.