Review
HYPR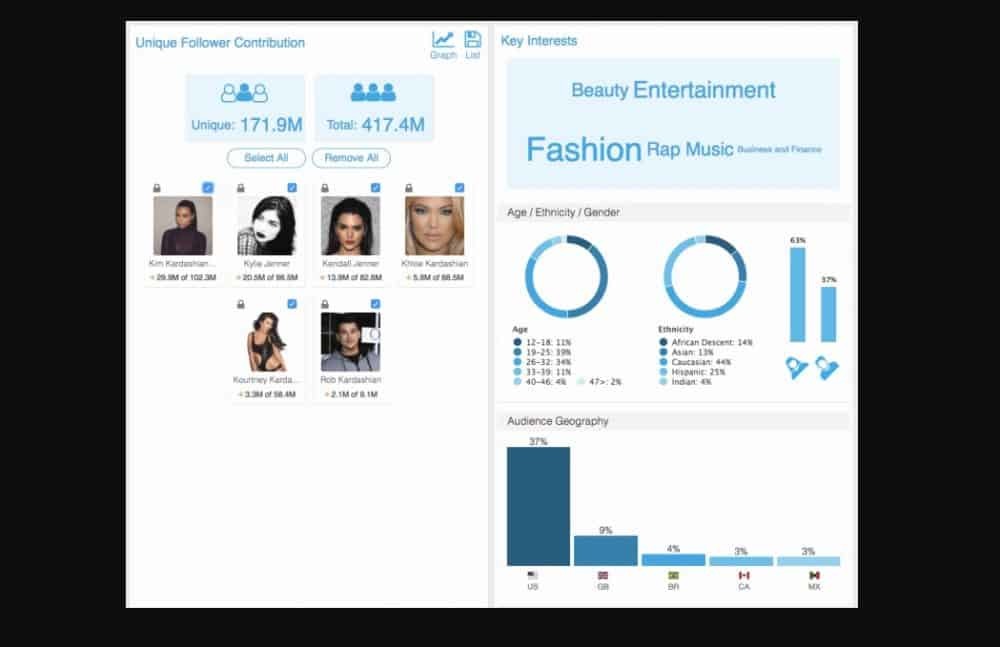 Overview
HYPR's in-depth influencer marketing platform houses profiles and audience demographic information for over 10 million influencers across major social channels—making it the World's largest and smartest influencer marketplace.
Social Influencer Marketing Software
• Influence marketing platform
• The product
• Rich demographic data
• Measure impact conversation
• Standard
• Pro
• Platinum
Small (<50 employees), Medium (50 to 1000 Enterprise (>1001 employees)
What is best?
• Influence marketing platform
• The product
• Rich demographic data
• Measure impact conversation
What are the benefits?
• Effective search and discovery
• Connect with influencers
• Understand the influencers audience
• Measure ROI
Hypr is a real-time social analytic platform that provides social audience analytics for every influencer in the world. It can access influencer audience, psychographic and geographic data of its influencer marketing platform. It is trusted by over 30M of the world's largest brands, agencies and influencer marketing platforms. Some brands that trust Hypr include LG, AOL, pepsi, Taylor, Bloomberg and many more.
Hypr has in-depth profiles and demographic audience information of over 10 million influencers and direct contact information for outreach to key influencers. Marketers are able to target influencers based on their audience demographics such as age, location and interests using the Hypr smart directory, your message is guaranteed to reach the target audience. Hypr provides meaningful impact measurement tools including audience demographis for each influencer post, reliable estimated view count and client conversations and other important KPIs from your campaigns, this is detailed information needed to make the right marketing decisions.
Hypr is the best class tool to evaluate reach, resonance and audience demographics. It is the only platform that has ability to index over one billion social media accounts with over 35 databases including public and name databases, image recognition technology and natural language processing. Hypr is able to measure ROI factors such as reach, engagement and amplification per post.
With highly trained software engineers and data scientists, who are responsible for developing unique advanced algorithms that audience analytic data from every social influencer account in the world. Hypr gives you real insights to enable you make the most actionable decisions of the social influencers to partner with.