Review
Dryfta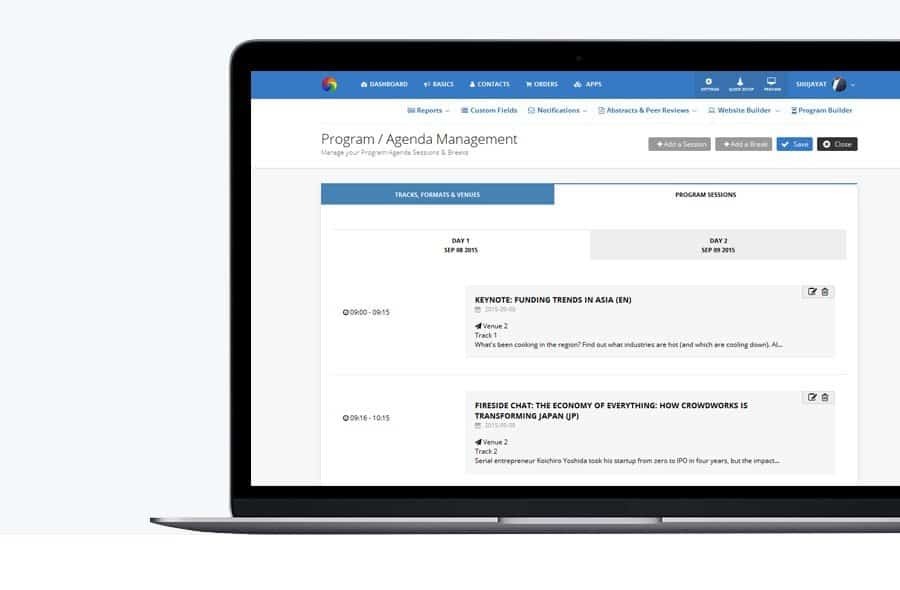 Overview
Dryfta is an event platform to manage your event more efficiently, with impeccable accuracy and total accountability, so you can shift your focus on creating memorable experiences for your attendees.
Event Management Platforms
• • Vendors & Contracts
• Budget & Expenses
• To Dos list
• Set up event basics
• Unified CRM
• Segmentation
• Send invites
• Set up event app
• Sponsors & Exhibitors
• Custom reporting
• Ticket and payment gateway
• Abstract submission
• Peer reviews
• Attendee registration and check in
• Post-event interactions
• Publish abstract book
• Badge Design & Printing
Free; Available plans, Monthly Plan
$229 per Month, Bi-Yearly Plan
$1199 per 6 Months,Yearly Plan
$1899 per Year
Small (<50 employees), Medium (50 to 1000 Enterprise (>1001 employees)
Dryfta is the all-inclusive event management platform for event organizers. Dryfta engages attendees, collects data and measures in-depth ROI to achieve event success. From beginning to the end, Dryfta stays with users at every step towards event success. Dryfta makes event management simple.
Dryfta also is a beautifully designed all-in-one event management platform for universities & non-profits. It is users complete event platform in cloud. Users may get Dryfta to build event registration website, sell tickets online, collect abstract submissions & assign them to reviewers for review, send email campaigns, create event schedule, accept donations, design badges & participation certificates, and manage attendee data using a full-stack event CRM.
All from one dashboard. Users move beyond spreadsheets and to-do lists to manage users' event. Users can also get Dryfta to manage events more efficiently, with impeccable accuracy and total accountability, so users can shift focus on creating memorable experiences for the attendees by creating email campaigns and using a preset email template or customize users' own.
With Dryfta, send to multiple segments and mailing lists at once. Users can also analyze email campaigns with Dryfta's extensive campaign reporting. Users can send email campaigns; manage mailing lists; import subscribers to mailing lists and use embeddable subscription form for each mailing list. Users can further sync subscribers to and from Constant Contact and Mailchimp with beautiful and/or preset email templates.
Users should leave the email design to Dryfta, so users can focus on writing better emails. Users may also use the segmentation tool to create various segments of registrants filtered by custom fields, choice of answers, accommodation type and send customized email campaigns to everyone in the segment. It's free, and it's powerful.