Dato updates GraphLab Create to build Intelligent Applications Faster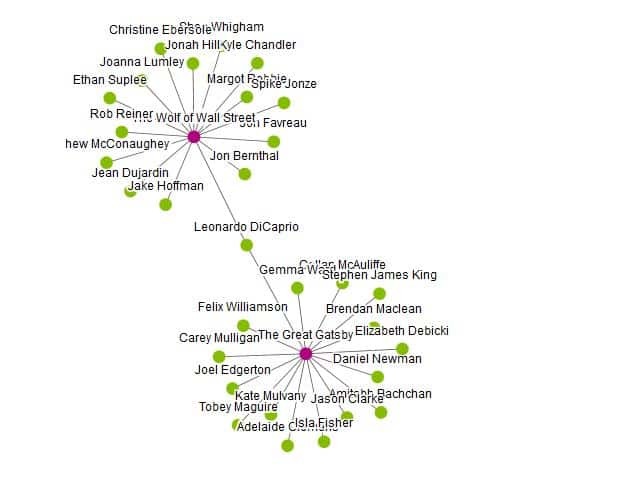 Dato updates GraphLab Create to build Intelligent Applications Faster : GraphLab Create, allows data science teams to wrangle terabytes of data on their laptops at interactive speeds so that they can build intelligent applications faster and users can leverage machine learning to build prototypes, tune them, deploy in production and even offer them as a predictive service, all in minutes. These are the intelligent applications that provide predictions for a myriad of use cases including recommenders, sentiment analysis, fraud detection, churn prediction and ad targeting. Started at Carnegie Mellon in 2009 as an open source project under the guidance of Carlos Guestrin, PhD., the software was initially intended for applying large scale machine learning to graph analysis. The functionality has since been much augmented to include tables, text, images and is now in broad use to make recommendations, detect fraud, score marketing content and generally deliver predictive capabilities at many notable e-tailers, service. Dato (formerly known as GraphLab) is also announcing the Open Source release of its core engine, including the out of core machine learning(ML)-optimized SFrame and SGraph data structures which make ML tasks blazing fast.
Dato has now built in new capabilities for automated feature engineering as well as for automatically tagging and de-duplicating data, greatly reducing the effort needed to accomplish these tasks. Data scientists, developers and engineers working on prototyping models of intelligent applications can now reach deployment-ready versions quickly and efficiently. Dato's GraphLab Create can now handle all types of data from many different sources including Impala, Cloudera, Hortonworks as well as Spark, and allows for a robust and scalable feature engineering and model building pipeline. This means significant time saved in preparing data for analysis as well as in building the machine learning models that will generate predictions from this data.Businesses including LivingSocial and Zillow use Dato's machine learning platform to quickly and easily build intelligent applications based on any type of data including graphs, tables, text and images.
"Our company goal has been to translate the vast experience of our data scientists into a platform that businesses can use to build intelligent apps fast," said Carlos Guestrin, CEO of Dato. "With the features and key integration points of the latest release, we reaffirm our strategic direction as well as our deep commitment to the data science community."
New features available in the GraphLab Create platform include Predictive Service Deployment Enhancements and Data Science Task Automation. The Predictive Service Deployment Enhancements enables easy integrations of Dato predictive services with applications regardless of development environment and allows administrators to view information about deployed models and statistics on requests and latency on a per predictive object basis. With Data Science Task Automation, a new Data Matching Toolkit allows for automatic tagging of data from a reference dataset and deduplication of lists automatically. In addition, the new Feature Engineering pipeline makes it easy to chain together multiple feature transformations--a vast simplification for the data engineering stage.
Dato is also offering an open-source release of GraphLab Create's core code. Included in this version is the source for the SFrame and SGraph, along with many machine learning models, such as triangle counting, pagerank and more. Using this code, it is easy to build a new machine learning toolkit or a connector from the Dato SFrame to a data store. The pricing and packaging options are also updated to include a non-commercial, free offering with the same features as the GraphLab Create commercial version. The free version allows data science enthusiasts to interact with and prototype on a leading machine learning platform.