Review
Brandfolder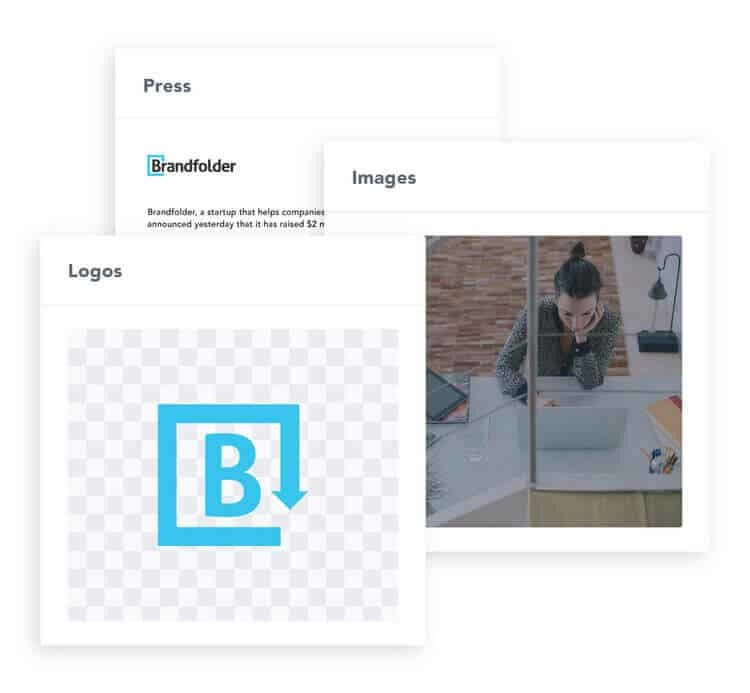 Overview
Brandfolder simplifies digital asset management by placing every user and asset on the same page and an intuitive and visually elegant platform so you can find what you're looking for, every single time.
Digital Asset Management Software
Tagging and Pinned Search
Share Publicly
Multiple Integrations
Ease of Management
Asset Resizing and Conversion
Small (<50 employees), Medium (50 to 1000 Enterprise (>1001 employees)
Brandfolder is the world's most powerfully simple digital asset management platform for storing, sharing, and showcasing assets. It improves organization, ensure consistency, and create a stronger brand experience. Users can upload multiple files at once to take the stress out of asset organization. The folder's structures and hierarchies are automatically uploaded into searchable tags, so users can quickly find them later.
Brandfolder features integrations with leading cloud-storage providers like Box, Dropbox, and Drive, which makes it easy to transfer company assets to Brandfolder.Brandfolder supports every file type such as design files, like Ps, In, and Ai; document files like PPT, DOC, and XLS.
Preview everything before sharing or downloading as well as video files. Metadata, helps users quickly scan through assets to uncover exactly what they are looking for. Link to all external media from a single location; include links to press, videos, photos and more from over 300 sources across the web.
Brandfolder is designed as an intuitive and visually elegant platform so that users can find what they're looking for, every single time. Tag assets with previously used keywords, while users can also create their own.
Tags empower customers with a stress-free way to discover the assets they need. Be able to save time and achieve efficiency with bulk actions. Edit, delete, move, and share multiple assets from a single toolbar, simultaneously.Brandfolder's public sharing option allows indexing by major search engines (like Google) to help build company brand's authority. Share a single link with press, media and partners for easy access. One link with multiple sharing options; send links internally to users of a Brandfolder, or externally with anyone. Confidently protect time-sensitive assets by specifying custom expiration dates.
You may like to read: How to Select the Best Digital Asset Management Software for Your Business and Top Free & Premium Digital Asset Management Software