Review
Bottomline Technologies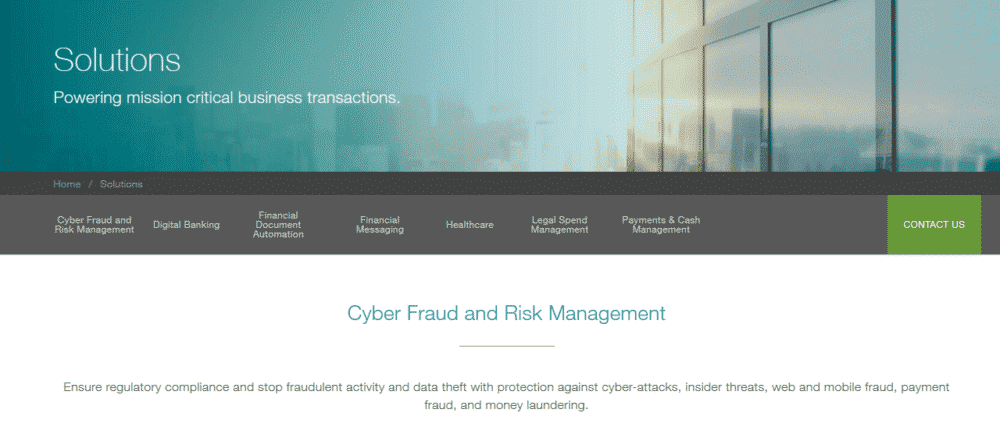 Overview
Bottomline Technologies ensure regulatory compliance and stop fraudulent activity and data theft with protection against cyber-attacks, insider threats, web and mobile fraud, payment fraud, and money laundering.
User and Entity Behavior Analytics
Allow cyber fraud and risk management
Allow digital banking
Allow financial documentation automation
Allow financial messaging
Protect health care data
Manage legal spending and cash
Small (<50 employees), Medium (50 to 1000 Enterprise (>1001 employees)
Bottomline technologies enable business to identify various forms of threats. These threats could be from the inside or outside the organization. The software identifies cyber thefts, mobiles frauds, payment frauds or money laundering.
The software enables companies to comply with various regulations. The software provides different solution for identifying different threats. Solutions are available to detect cyber fraud, payment fraud, mobile fraud, web fraud etc. Anti-money laundering management, enterprise case management, compliance monitoring and management are made possible by the software.
Different solution cater to different needs of users. The software provides a digital banking suite. The suite helps users' manage cash payment, sales and marketing activities and perform risk analysis procedures. This digital banking suite comes with different solutions to cater to different needs. This suite include solutions for digital banking and payment, customer acquisition and growth, global payment for banks, business banking growth, cyber fraud and risk management for banks etc. These solutions cater to different business needs.
The software is capable of generating automated invoice. Application outputs can be formatted and personalized. The software provides easy communication of data related to financial transaction insides the banks. Communication can be made with banks located locally or internationally. The software protects healthcare data. The solution enable legal spending management and cash payment management. The software is an all-in one solution for businesses. The solution comes with different packages to meet different needs. Each package has been designed to deliver best results. The software delivers best. The software is effective in improving businesses processes.