Review
Sumo Logic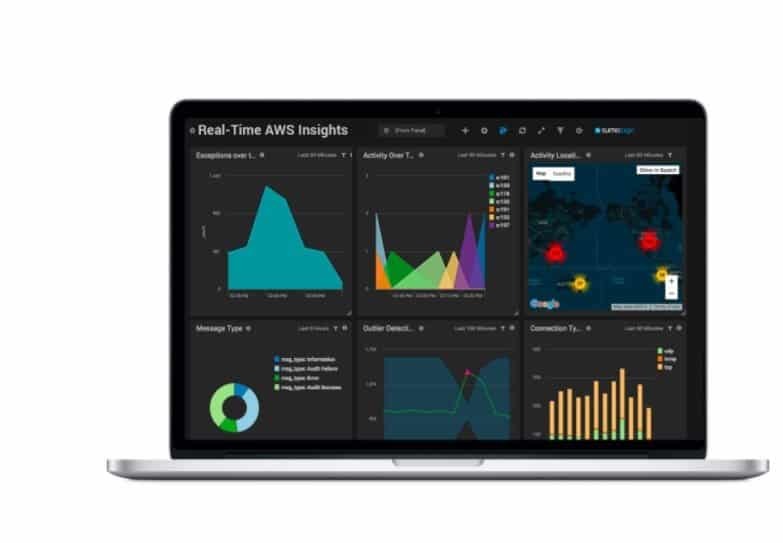 Overview
Sumo Logic is a secure, cloud-native, machine data analytics service, delivering real-time, continuous intelligence from structured, semi-structured and unstructured data across the entire application lifecycle and stack.
Security Information and Event Management Software
Detect and predict
Alert and notify
Monitor and visualize
Search and Analyze
Collect and centralize
Lite version for free. Contact for more pricing details.
Small (<50 employees), Medium (50 to 1000 Enterprise (>1001 employees)
Sumo Logic simplifies how you collect and analyze machine data so that you can gain deep visibility across your full application and infrastructure stack. With the Sumo Logic service, you can accelerate modern application delivery, monitor and troubleshoot in real time and improve your security and compliance posture. Users can build, run and secure their AWS, Azure or Hybrid applications with Sumo Logic, a cloud-native, machine data analytics service for log management and time series metrics. One platform for real-time, Continuous Intelligence. Gain real-time operational and security insights. The user can also monitor, secure and troubleshoot your modern/cloud applications and infrastructures. Gain insights through advanced analytics platform powered by machine learning. 100% SaaS offering enables you to be up and running in minutes. Leverage the power of elastic cloud to scale infinitely with no lockout penalties. Drive business value, growth and competitive advantage. Sumo Logic is a cloud log management and metrics monitoring solution used by IT, Security and Development teams across all customer sizes. Easily run searches and correlate events in real-time across the full application stack. Reduce hundreds of thousands of log events into groups of patterns with LogReduce for faster MTTI (mean time to identify). Use Transaction Analytics to understand the context and flow of events across. Real-time dashboards, available in light or dark themes, help unify all data streams so you can keep an eye on events that matterCompare status against operational and security KPIs (key performance indicators) to gain visibility into abnormal behaviors. Quickly and easily create custom dashboards with bar, pie, line and map charts that support specific use cases, including executive and compliance views distributed systems.