Review
WPCloud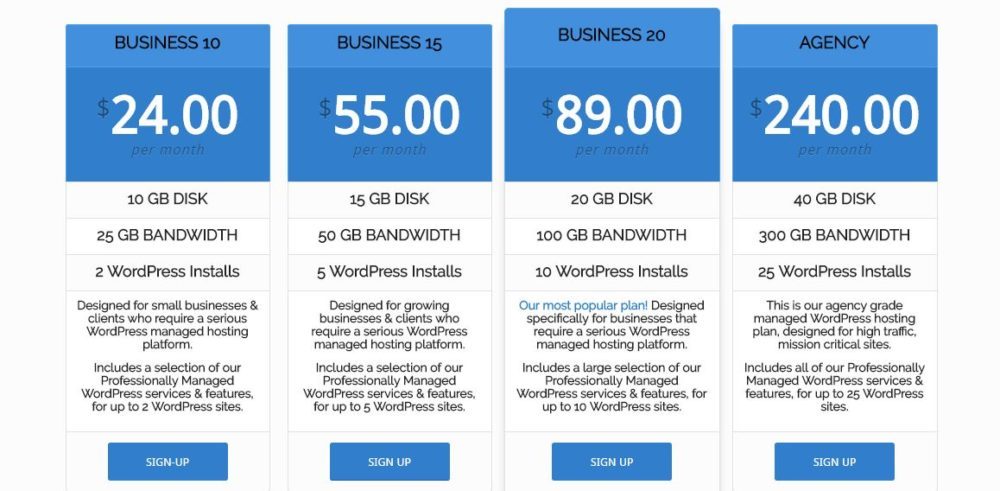 Overview
WPCloud offers full featured email accounts for all clients. The email servers are located in Montreal & are completely separated from our WPCloud WordPress cloud servers.
•Expert wordpress support
•security & hack prevention
•multiple backups
•canadian based email
•advanced wpcloud features
•global content delivery network (cdn)
•BUSINESS 10 - $24.00/mo
•BUSINESS 15 - $55.00/mo
•BUSINESS 20 - $89.00/mo
•AGENCY - $240.00/mo
Small (<50 employees), Medium (50 to 1000 Enterprise (>1001 employees)
What is best?
•Expert wordpress support
•security & hack prevention
•multiple backups
•canadian based email
WPCloud is a Canadian managed WordPress hosting cloud service. Its WordPress support experts will provide WordPress core file updates, plugin updates, backups and a full host of performance and security improvements. WPCloud constantly monitor all WordPress sites and are notified of any issues or updates required.
It uses hands on approach to all WordPress and plugin updates, all updates are performed and tested by a WordPress support expert.WPCloud use several layers of firewall protection, both hardware & software based. Along with the firewalls, it has locked down all non-essentials to WordPress services on their servers.
WPCloud employ the services of Sucuri Security, they provide another level of malware/hacker protection, along with clean-up services. If for any reason, a company's site is compromised while on WPCloud servers, they will make sure that it is cleaned and corrected within 24 hours.All of WPCloud's plans include daily backups, with a minimum of 15 archived backups available at anytime.
Users' backups are kept on 3 separate servers, located at 3 separate data centre locations (Vancouver, Toronto and Montreal). If one file or the whole site gets messed up, WPCloud will be able to offer a full or file based restore feature. This is all in addition to its snapshot system that allows users to quickly take a snapshot (backup) of their site files and database and just as quickly restore.
WPCloud's servers are built on self-healing architecture and use automatic hypervisor failover to keep customer's site online. With instance elasticity in its servers, WPCloud can meet random bursts, increased holiday traffic, reddit, and others that might be unusual. WPCloud provides a 99.9% uptime guarantee to its users.