Review
WebLink Connect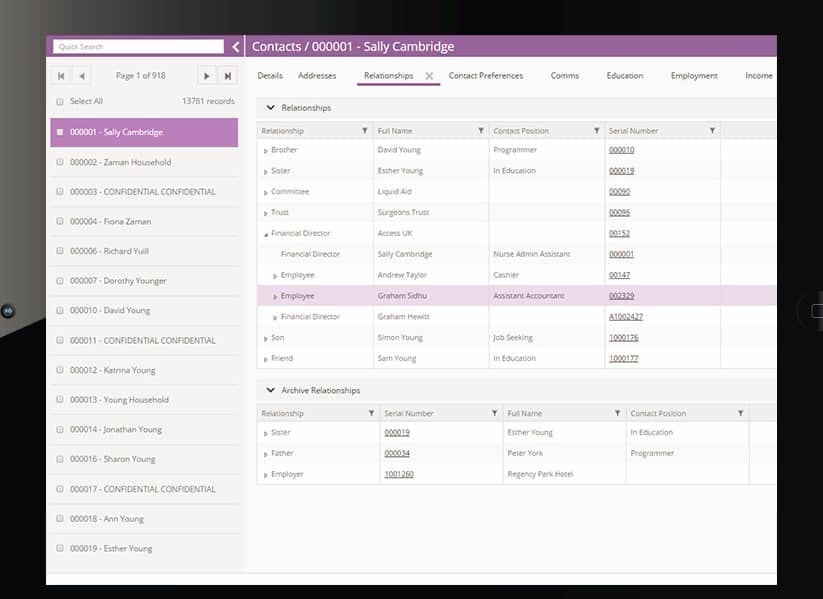 Overview
WebLink Connect combines membership, sales, marketing, financials, events and website management into one seamless solution. Integrated solutions for accelerating membership management and growth.
Association Management Software
•Association management software
•Acquiring members
•Engaging members
•Retaining members
•Tracking members
Small (<50 employees), Medium (50 to 1000 Enterprise (>1001 employees)
What is best?
•Association management software
•Acquiring members
•Engaging members
•Retaining members
•Tracking members
•Integrated ads
What are the benefits?
•Self-service option
•Segmented communication
•Financial management
•Communications management
WebLink Connect is an association management software used for acquiring , engaging and retaining more members in a fast and convenient way. It offers a good way of managing members and marketing the association. Main features of WebLink connect include acquiring, engaging, retaining and tracking of members to attain a measureable member management.
This features are further explained. More members can be acquired to your website through Weblink Connect with CMS, integrated ads, online directories and events. Members have an opportunity to get engaged through a selfservice option provided by WebLink Connect. Members are able to view their individual reports, update their profiles and make payments online in a secure manner.
WebLink Connect supports segmented communication,self-service options and referrals which accelerate the rate of customer retention. Members experience the value of their membership. Tracking of members is helpful in understanding the members more in order to form a strong and healthy relationship.
WebLink Connect is a configurable platform that combines everything in a strategic way to form an integrated solution that satisfy's everybody's needs. Other important features of Weblink Connect include membership management where you get a database for managing members, get real time data, get engagement tools for members and reporting for informed decision making.
Members and prospective members can be managed in one central location. Weblink Connect has an integrated solution where functions like event management are possible. The software enables you to set up events, send reminders, track revenue from sponsors, and report with ease. You can also produce accurate financial tools and reporting through WebLink Connect. Finnaly , Weblink Connect supports communication management through sending personnalised and relevant communications to members to build the value of members.
You may like to read: Top Free & Premium Association Management Software (Membership Management Software) and How to Select the Best Membership Management Software for Your Business