Review
SoftLayer CDN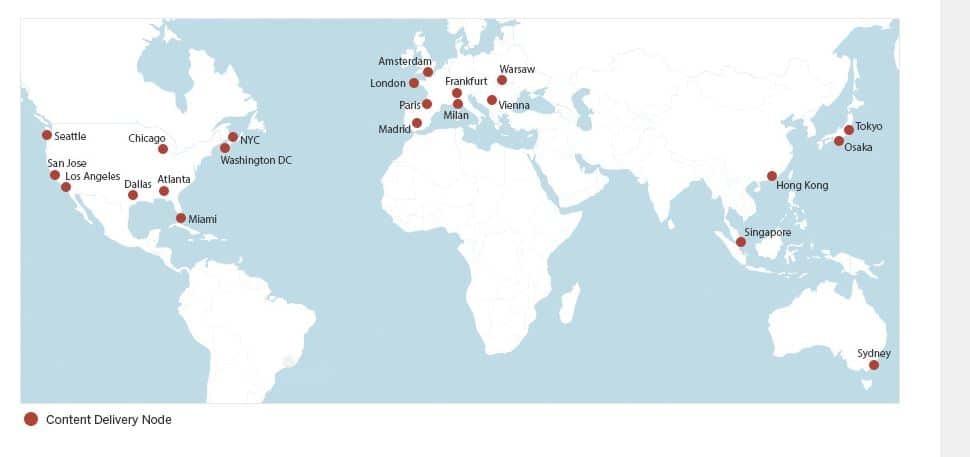 Overview
The SoftLayer CDN service distributes content where it is needed. The first time content is requested, it's pulled from the host server to the network and stays there for other users to access it. This allows for efficient delivery of content without paying extra storage fees for the CDN. You only pay for the bandwidth used. Use the pricing table and calculator below to estimate your CDN costs.
Content Delivery Network Providers
•Full control
•Unique networks
•Cloud security
•Broad selection
•Comprehensive
•Tech-dirven
•CDN Bandwidth $0.12/GB
•CDN SSL Bandwidth $0.15/GB
Small (<50 employees), Medium (50 to 1000 Enterprise (>1001 employees)
What is best?
•Full control
•Unique networks
•Cloud security
•Broad selection
•Comprehensive
Built on the foundation of SoftLayer's revolutionary network architecture, this platform offers an extensive catalog of network-related services to control traffic to and from customers' infrastructure. Consumers can customize network capabilities with uplink upgrades, load balancing within or between data centers, and software-defined networking appliances that protect and optimize performance.
The solution allows user to manage how their servers communicate with each other and with the outside world. They also allow them to deliver their application to their end users quickly and consistently around the world while enjoying protection for their data with security services. Additionally, a customer is able to segregate public, private, and management traffic across distinct physical networks.
They can also leverage a variety of hardware and software security options to meet their security requirements. Users can also enjoy the latest industry-leading security solutions to help them create comprehensive strategies. These solutions are created by expert developers, and they constantly find ways to put more tools at developers' fingertips. They built the platform so users can build whatever they want.
This unique network architecture segregates public, private, and management traffic for consumer so as to boost their online security. As a solution developed by developers and for developers, SoftLayer ensures that users are in complete control. These technology-driven solutions get the latest industry-leading hardware and software solutions to help users build their vision.
They allow them to access management services that meet their needs in a fully integrated way. Whether a user is looking for standalone or secondary storage for a server, an out-of-the-box storage solution, or the components to create their own storage solution, SoftLayer has the cloud storage resources they need. The storage solution is big, fast, geographically dispersed, and they meet user needs for security, redundancy, reliability, and flexibility.
You may like to read: Top Content Delivery Network Providers