Review
Online Communities Higher Logic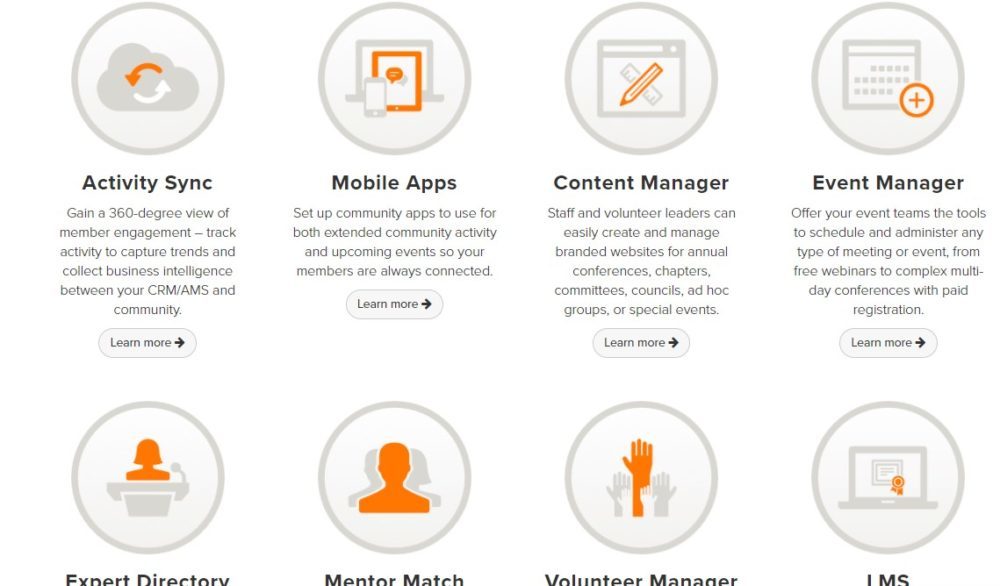 Overview
Higher Logic's Online Community platform is flexible, scalable, and easy to work with, allowing organizations of any size to create a vibrant community of their own.
Online Community Management Software
•Automation Rules
•Event Calendar
•Widget Builder
•Content Manager
•Expert Directory
•Discussions
•Mobile Friendly
•Wiki Glossary
Contact for pricing information.
Small (<50 employees), Medium (50 to 1000 Enterprise (>1001 employees)
Online Communities Higher Logic
What is best?
•Automation Rules
•Event Calendar
•Widget Builder
•Content Manager
•Expert Directory
•Discussions
Higher Logic is geared towards improving interactions among organization members; customers and potential clients. Higher Logic's software services, partnership, etc. is the sole driving force of implementing commendable landmarks for businesses.Engagement's concept is basic: Individuals put their heads together to learn, acquire skills, and work together with others in tandem to achieve a common goal.
This approach has proven times without number to be a solid approach to getting feedbacks, improve brand advocacy and increase retention rate.Higher Logic sets up a platform for members to intuitively engage customers and prominent members. With Higher Logic, it is a lot easier to get new members willing to take the plunge by purchasing and advocating services a company renders.
A system that has worked over the years for top associations to maximize retention rate and at the same time increase organization's relevancy.Higher logic helps to create a sense of value and the ability to perceive what each customer's plight is, creating deepened interactions and engagements among other customers and organizations, Initiating brand advocacy. Higher Logic helps organizations facilitate good sourced support, build brand loyalty and generate valuable feedback.
The community platform enables an organization to offer an exceptional environment for learning and customer to customer engagement. Provide a sense of ownership over their feedback; doing this will convert users to fans and fans to potential marketers.Businesses with small online presence can be nurtured into massive compelling conglomerates.
The size of a business is never a deciding factor when it comes to building huge organization web traffic, gaining exposure and increasing member satisfaction and retention in a scalable, meaningful way. Higher Logic is the perfect platform to achieving these and it is a great platform to design a professional website, enhanced with state-of-the-art community capabilities.