Review
Kirona Solutions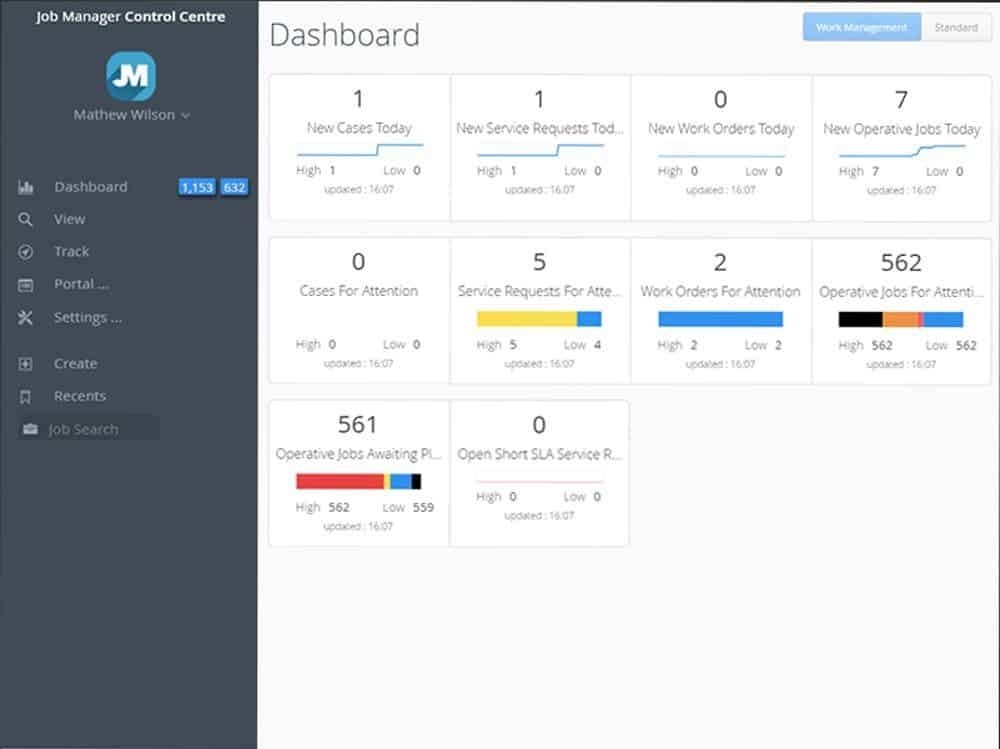 Overview
Kirona is a leading provider of field service management solutions. Kirona combine innovative software development with an exceptional service organisation to ensure that our technology delivers significant value to every one of the clients
Field Service Management Software
Workforce Management Software
Payment options include monthly subscriptions, annual subscriptions, and a one-time license fee.
User volumes Price per User per Month
51-100 $8.40
101-250 $7.70
251-500 $2.60
501-1700 $1.30
1701-2500 $1.00
Social Housing, Local and Central Government, Utilities and Energy, Retail, Environmental Services, Health And Social Care
Software implementation and maintenance support via telephone and email
Additional support options and packages include: Managed upgrade service, Managed device service, Hosted solution and managed servers and Business process re-engineering
Windows, Mac, Web-based, iPhone/iPad, Android, Linux
Established in 2003, Kirona has since grown to become the UK leader in producing world class field service management software. Over 30,000 field-based workers across the world rely on Kirona's dynamic research scheduling and mobile workforce software for them to effectively and productively carry out their work each day. They bring together the latest cutting-edge software together with a first class service organization. This ensures delivery of the following main business objectives:
Delivering seamless workflow management from work creation, scheduling, job allocation to implementation.
Holistically integrating the back office team and mobile workforce with their customers.
Reducing overheads, facilitating substantive performance improvements and enhancing customer service.
Kirona's field workforce product suite comprises of the following four main components: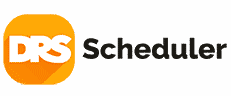 DRS Dynamic Resource Scheduler: Enables real-time tracking of the mobile workers progress against the work schedule. It presents an at-a-glance visual representation of those jobs outstanding, in-progress and completed.

Job Manager: Allows the office-based teams to optimally schedule and allocate work and deliver the required information directly to the field worker's mobile device.

InfoSuite: Provides a holistic view of business operations with the capability to analyse performance trends, highlight critical performance indicators and discover aspects of consistent improvement.

Work Hub: Enables businesses to better understand the overall picture by utilising the information from their existing systems together with intuitive data management capabilities to provide optimal workflow scheduling.
On their own these software applications provide excellent benefits, but together, they create a comprehensive solution to manage and optimise your field service management business.
Kirona's solutions include resource scheduling and appointment booking, reactive maintenance management, business analytics, work flow management, job costing, mobile working, void and complex planned work management, contractor management, stock management, asset management, customer engagement and performance monitoring. They are provided either as an upfront software purchase or as a monthly pay-as-you-use service.
Kirona's customer service team provide a comprehensive support package to all their customers, from project implementation through to day-to-day assistance and maintenance. They also provide technical expertise for other critical areas including hardware support, security, and third party products.
Kirona Features
Field Service Management Solution
Field Workforce Automation
Dynamic Resource Scheduling
Job Scheduling Solutions
Workflow Management Solutions
Mobile Workforce Solutions
Configurable Software
Threat Management Software
API
Data Import
Data Export
External Integrations
Route Optimization
Employee Engagement
Resource Management
Kirona Pricing
User based pricing
51-100
$8.40
User based pricing
101-250
$7.70
Kirona ScreenShots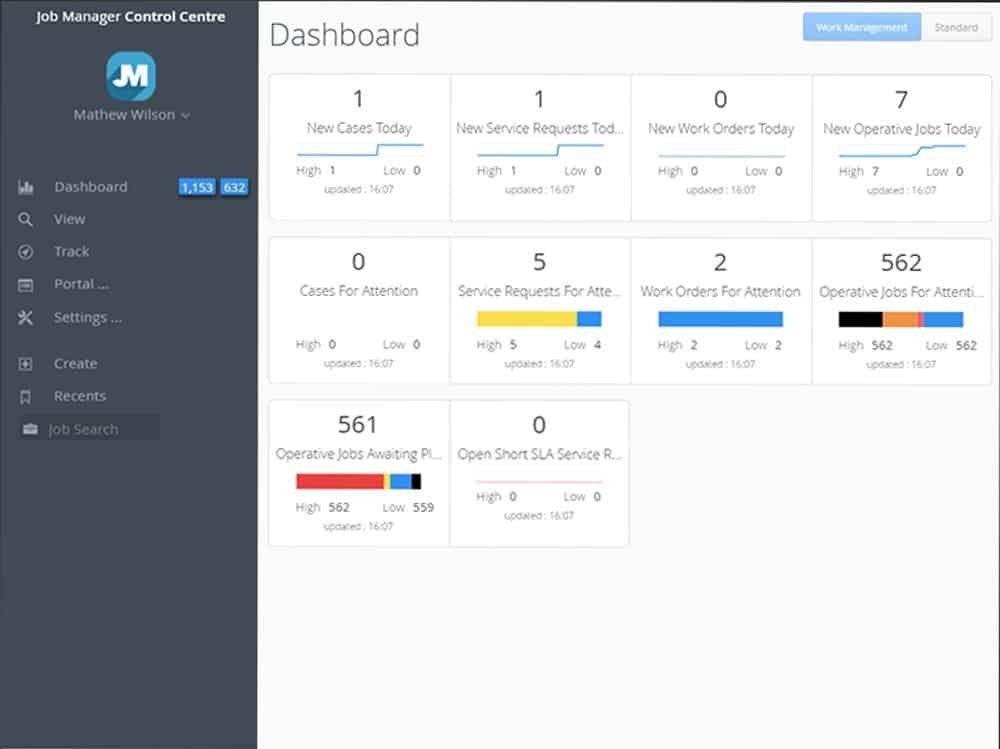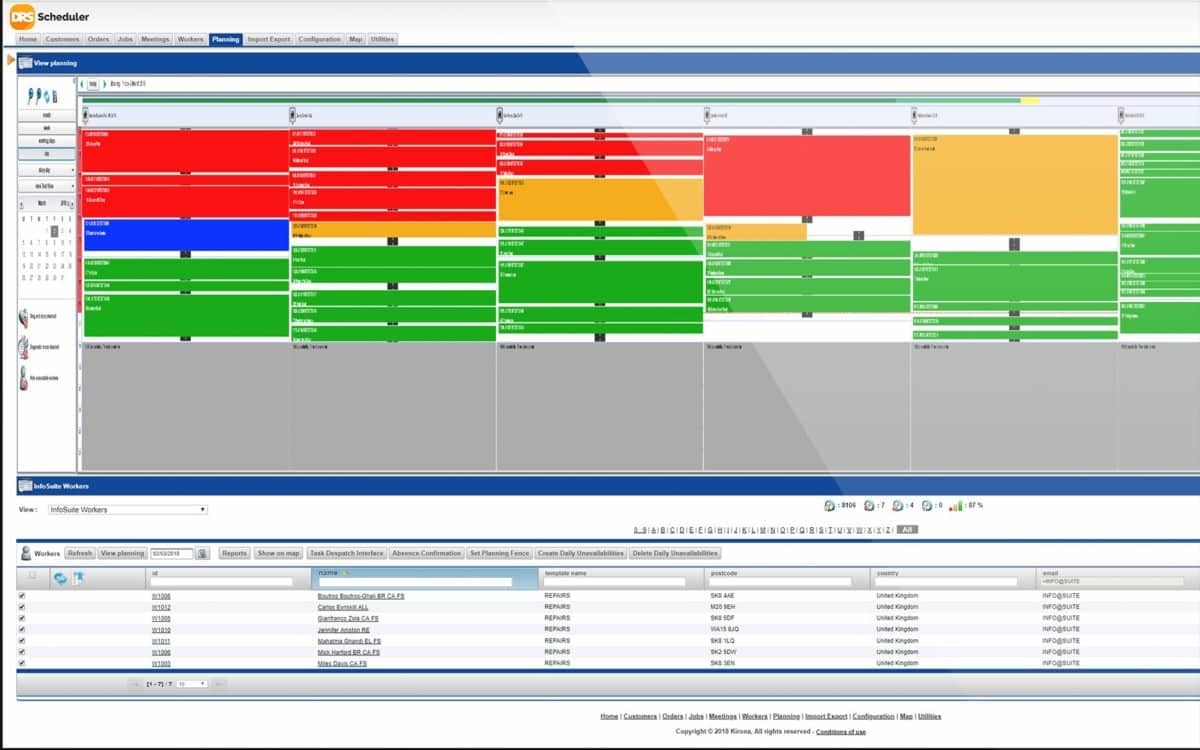 InfoSuite analytics application provides actionable insights from tracking performance against KPIs and SLAs, helping clients understand the root causes of inefficiencies or service failures so that corrective action can be taken.
Kirona FAQ
Can the Software be Optimally Configured for all Business Requirements?
All Kirona's field service management software applications are user configurable via the back office; reducing the need for costly support, training or consultation sessions. Their innovative technology allows users to automate and customise the field workflow process and tailor it to work optimally for their business.
Can the System be Integrated with Existing Legacy Systems?
Kirona's field management software includes built-in web services which allow a high degree of flexibility for systems connectivity; including integration with existing legacy systems that are not web service compatible. This technology allows all business systems to work seamlessly together and shields the end-user from the complex underlying processes that generate their screen information.
How do Businesses Manage Their Field Based Workforce?
Kirona's mobile workforce solution, Job Manager, is a feature rich multi-platform application that can be used on tablet PC's and smartphones running Apple iOS, Android, Windows, Windows Phone or Tizen. It is highly versatile and can be configured to manage almost any field workforce business process. It is also features full off-line functionality for whenever the network signal is weak or non-existent.
What Hosting Options are Offered?
All Kirona applications have the option to run in Kirona Private Cloud; a VMWare vSphere platform; which can be tailored for specific security and disaster recovery requirements. With this approach, software is available as a service (SaaS), allowing monthly usage payments via the Opex 'pay-as-you-go' model. Alternatively, clients can opt to have the applications run on their own servers, but this would then be under their own management and responsibility.
How Resilient is the Technology?
Kirona has invested significantly is developing technology that is highly scalable and resilient. Their hosting environment provides numerous high-availability and fault-tolerant features including automatic failover of VM's between hardware nodes and robust backup and recovery techniques using VM snapshots.