Review
IBM Web Content Manager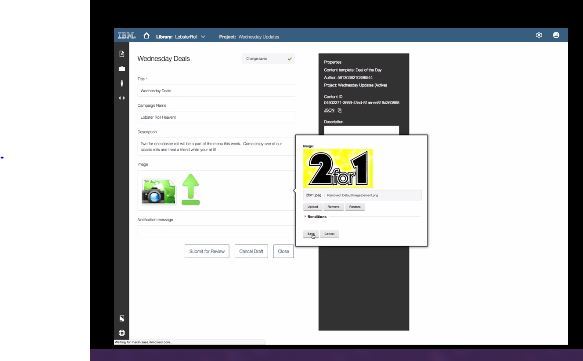 Overview
IBM Web Content Manager is designed to accelerate digital content development and deployment through all your digital channels. This web experience management software enables users to create, manage and publish content while IT retains control. Through advanced personalization,
Web Content Management Systems
Rich text editing tools.
Rapid site deployment .
Social and mobile tools.
Configurable and reusable workflow model
Various plans from $153-647
Small (<50 employees), Medium (50 to 1000 Enterprise (>1001 employees)
IBM Web Content Manager is a flexible and user friendly web content management system .IBM web content is use to manage large, dynamic collection of web content materials like text, images, audio/video, files and other HTML content materials. IBM Web Content Manager pioneers in providing simple user interface, simplified content authoring, re-usable workflow and native support to personalization .To start working on IBM Web Content Manager first create content library from the portal administration after that create a workflow , To create a workflow first create workflow action these workflows are used to take action such as publish content as soon they are created this was one action like this there are various actions then create workflow stage where information about the content is submitted after creating workflow stage create site area and fill the detail about where to display the content .IBM Web Content Management also provide maintaining the attributes by creating authoring template ,attributes such as pictures ,text ,video etc, after this create sample person where what is created until now is added and saved now to display the person content create a presentation template and menu component to display sample person content in a list .Menu component can be called from other applications.