Review
GigaSpaces Technologies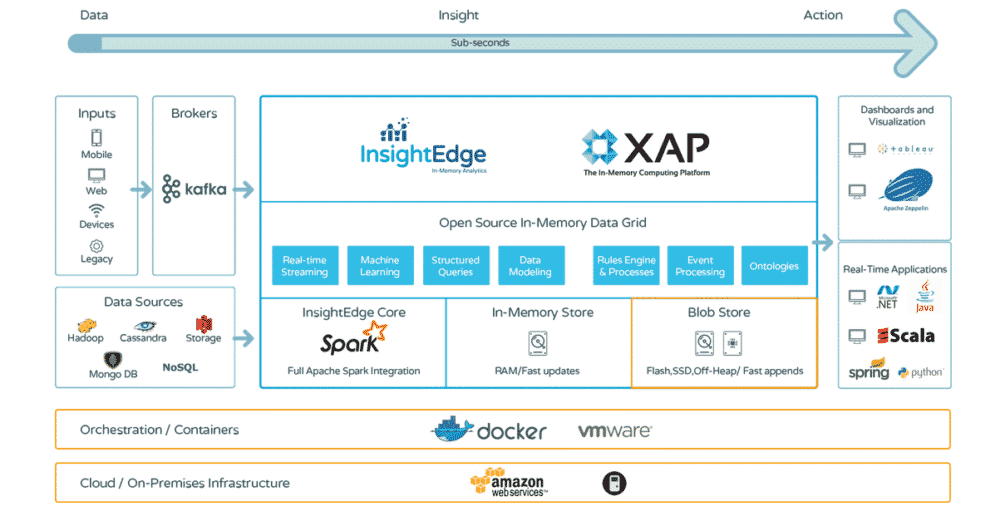 Overview
GigaSpaces is a pioneer with more than a decade of experience in developing software middleware for large scale real time applications. GigaSpaces is now uniquely positioned to bring the best practices of web scale architecture to enterprises and telcos through its two lines of products.
Hybrid Cloud Management Platform
Small (<50 employees), Medium (50 to 1000 Enterprise (>1001 employees)
GigaSpaces Technologies' Cloudify is an open source, TOSCA-based cloud orchestration framework that provides full lifecycle automation (provisioning, deployment, monitoring and remediation) of enterprise and NFV applications. Cloudify provides a single pane of glass across cloud platforms, containers and even non-virtualized and bare metal, all while supporting your existing tools and installbase.The new Cloudify release now provides coverage for 90% of the workloads being used in large enterprises today - from hybrid cloud models through our plugin support of the top 5 clouds, alongside containerized and non-containerized workloads. Cloudify makes it possible to manage your full application lifecycle on hybrid infrastructure plugging in diverse toolsets through a single pane of glass.
GigaSpaces Technologies' Cloudify was rewritten and redesigned to fit natively into the OpenStack project implementing a similar stack and architecture in order to integrate seamlessly with OpenStack components and core services - Nova, Neutron, Cinder, Keystone, Heat as well as following the implementation guidelines for OpenStack projects. GigaSpaces Technologies' Cloudify can be provisioned on an OpenStack environment using a Heat template. OpenStack users can use this template to modify and control the Cloudify manager configuration just like they would with any other service.Its Full VMware Stack feature provides users a framework for automating the installation, deployment monitoring, self-healing, auto-scaling and continuous delivery of applications across the VMware stack using TOSCA. Cloudify is Open Source under the Apache 2 License. The code is hosted on Github under the code name Cosmo. Users are allowed to clone the code, fork it and submit pull requests.