Review
BuildTools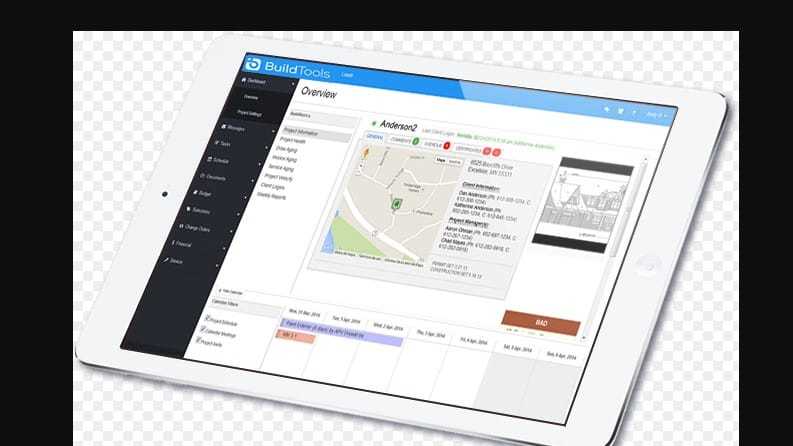 Overview
BuildTools is a web-based construction management platform, accessible from anywhere. BuildTools serves as a hub for anyone involved in the construction or remodeling of a home
Construction Project Management Software
• Communication
• Scheduling
• Budgeting
• Selections
• Documents
• Change orders
• Service & warranty
• Bidding
• Quick books
• Starter - $149/month
• Business - $249/month
• Professions - $349/month
Small (<50 employees), Medium (50 to 1000 Enterprise (>1001 employees)
What is best?
• Communication
• Scheduling
• Budgeting
• Selections
• Documents
• Change orders
• Service & warranty
What are the benefits?
• Project tracking
• Automated email alerts
• communication
BuildTools is an online construction management platform that serves anyone involved in the construction or remodelling of a home. BuildTools enables its users to manage all communication needs to the whole team involved in a certain project.
Build tools is focused on the custom builder and the remodeler, customer profile, providing flexible and easy solutions that addresses their needs better. It provides a centralized collection of all construction project management communication materials and improving communication in the process. Build tools captures every e-mail, document and photo related to your project with seamless mirroring of your current client communication tools.
Build tools features include; communication, scheduling, budgeting, selections, documents, change orders, service, bidding and quick book integration. A successful construction project requires a communication platform which has been provided by build tools. It has central collection of all construction project management communications.
Build tools enables sending and receiving project related messages from your current email system. Project notifications are sent to all those involved in the project & logged within the system. Build tools enables you to know who exactly has viewed project documents, notify the entire team if changes. It also creates an archive of everything that has been updated.
Build tools scheduling enables you to view construction project management schedules for all of your resources, both subcontractors and employees. Project scheduling is simple, fast and focused on the specific needs of custom builders and remodelers. It enables you to schedule all phases of construction projects, meetings and deadlines for selections.
You may like to read: Top Construction Project Management Software and How to Select the Best Construction Project Management Software for Your Business