Review
Attendease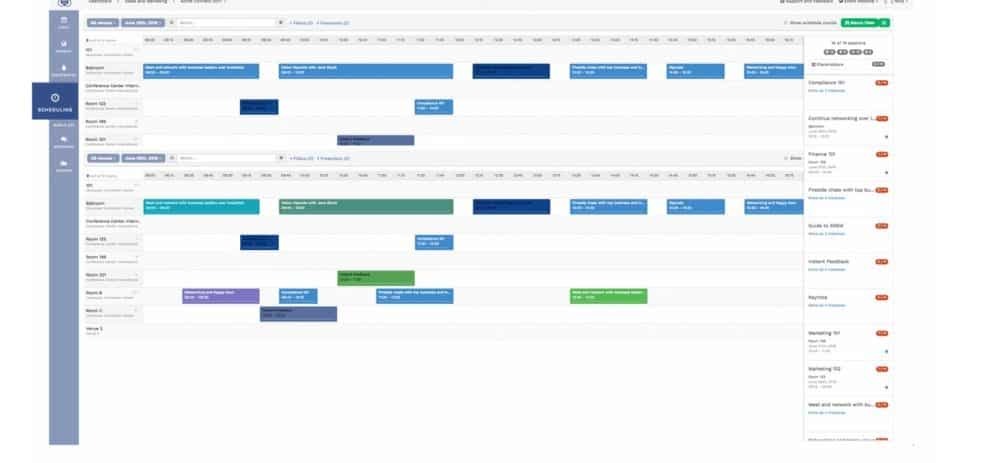 Overview
Attendease is an event automation platform for corporate event teams built to enable a repeatable, scalable event planning and execution process
Event Management Platforms
* Schedule Builder.
* Mobile Event App.
* Custom Event Websites.
* Registration and Payment.
* Event and Session Surveys.
* Organizations and Teams.
* Email and Messaging.
* Reporting and Statistics.
* Onsite Management.
Small (<50 employees), Medium (50 to 1000 Enterprise (>1001 employees)
Attendease is an all-in-one event management solution that enables the delivery of extraordinary corporate events. From single, large annual events to a defined portfolio of hundreds of events of all types annually, the Attendease platform is part of the marketing cloud that drives efficiency for user's marketing teams, repositions events as core to user's digital strategy, and creates ROI for user's business .
Attendease provides flexible event management software that will serve as a foundation throughout your entire event lifecycle, amplify your event awareness, interact with attendees and promote events with integrated marketing tools and personalize the experience and create the events your attendees will remember.
Features include Create clean, modern registration pages that are mobile-friendly and feature cross event reporting. Forms can have unlimited input fields, in any order. Add custom field labels, placeholder values and help text and create consistency in your data analytics and management with global registration fields. Define form fields once at the organization level and use them across all your events.