Review
Elastic X-Pack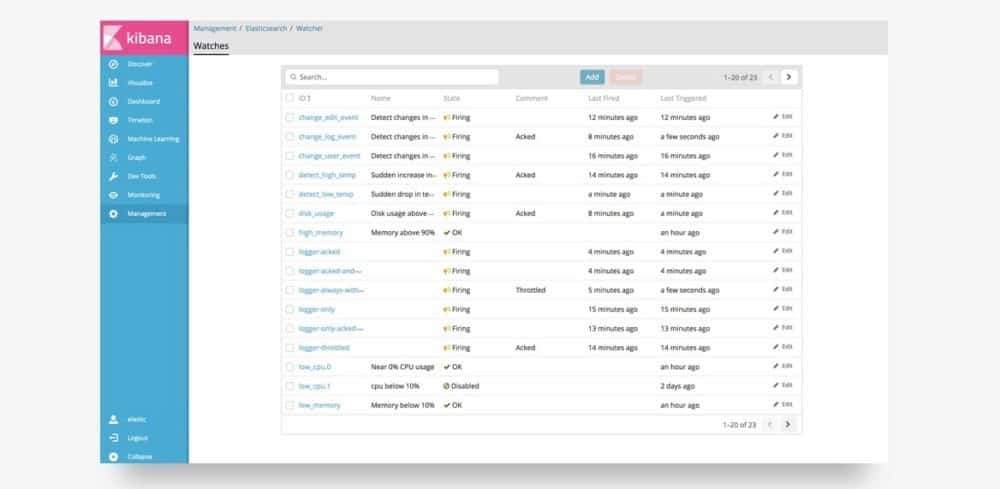 Overview
X-Pack reporting features let you easily export your favorite Kibana visualizations and dashboards. Each report is print-optimized, customizable, and PDF-formatted.
Behavioral Analytics Software
Behavioral Analytics Software
•Security
•Alerting
•Monitoring
•Reporting
•Graph
•Machine Learning
Small (<50 employees), Medium (50 to 1000 Enterprise (>1001 employees)
What is best?
•Security
•Alerting
•Monitoring
•Reporting
•Graph
•Machine Learning
X-Pack installs as a single pack for Elasticsearch and Kibana, making it easy to do things like secure the data living in Elasticsearch or add a login screen via Kibana.
X-Pack is available on Elastic Cloud, the service that lets you easily deploy the latest versions of Elasticsearch and Kibana and X-Pack features built by the creators of the Elastic Stack.
X-Pack security features give the right access to the right people. IT, operations, and application teams rely on X-Pack to manage well-intentioned users and keep nefarious actors at bay, while executives and customers can rest easy knowing data stored in the Elastic Stack is safe and secure.
The alerting features in X-Pack give you the full power of the Elasticsearch query language to identify changes in your data that are interesting to you. X-Pack monitoring features provide a way to keep a pulse on the performance of Elasticsearch, Kibana, and Logstash. Its collection of dashboards help you assess their status at various levels providing you with all the information you need to keep your Elastic Stack optimized.
X-Pack machine learning features automatically model the behavior of your Elasticsearch data — trends, periodicity, and more — in real time to identify issues faster, streamline root cause analysis, and reduce false positives.