Review
Knack Systems S/4HANA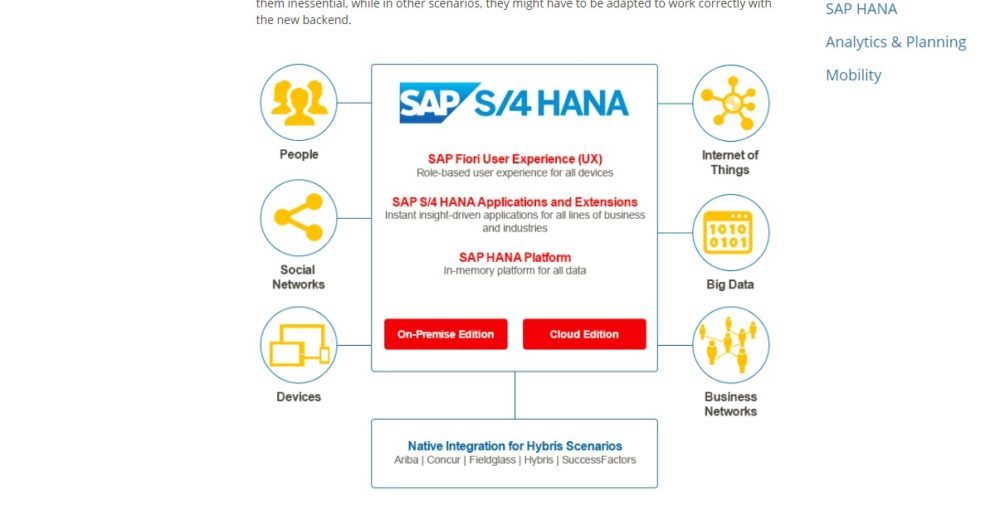 Overview
Knack Systems is a co-innovation and Gold Services partner of SAP with a focus around Customer Management which includes Cloud Solutions, HANA, BI and SCM. Knack Systems' provides end to end services in SAP transformation programs including solution road-maps, implementations, integration services, roll-outs, support, upgrades, testing and package evaluations
• In-memory database
• Users can perform their tasks in actual time
• Guarantee incomparable applicability
• Consolidates the SAP Fiori user experience
What is best?
• In-memory database
• Users can perform their tasks in actual time
• Guarantee incomparable applicability
• Consolidates the SAP Fiori user experience
What are the benefits?
• Help businesses be prepared for that transformation
• Include the complete range of finance tasks
• Has compliance, and risk management
• Able to exploit the ability and adaptability provided in HANA S/4 with Fiori
Cloud computing is progressively making forays into the rapidly changing business landscape of today, as it fits in with the businesses' necessity for more acceleration, agility, connectivity, and integrity.
Three years from now, 60% of the ERP task loads will be managed in the public cloud. To help businesses be prepared for that transformation, SAP has brought in SAP S/4HANA Cloud – a software-as-a-service (SaaS) version of S/4HANA that is constantly improved with fresh features.
Similar to S/4HANA, the cloud version is established on SAP's HANA in-memory database that permits users to perform their tasks in actual time. Further, it also consolidates the SAP Fiori user experience, to guarantee incomparable applicability. The cloud version, nevertheless, is even more uncomplicated and more cutting-edge than its on-premise equivalent.
ECC users have to traverse the SAP HANA Business Suite to reach S/4HANA. It will be necessary to transform the databases and tables into the columnar form of SAP HANA, while eliminating unnecessary indices and aggregate tables. Furthermore, applications created or altered by the customer will need to be appraised; in certain scenarios, fresh
HANA functionality might make them inessential, while in other scenarios, they might have to be adapted to work correctly with the new backend. The convenience is present to completely change business processes and bring digital transformation to a successful conclusion for your business with additional automation and actual-time clarity.
Knack systems SAP S/4HANA, SAP HANA, and other business services and solutions devote effort to these valuable requirements and more.
You may like to read: How to Select the Best SAP S/4 HANA Implementation Partner and Top SAP S/4 HANA Implementation Partners