Review
4WS.Platform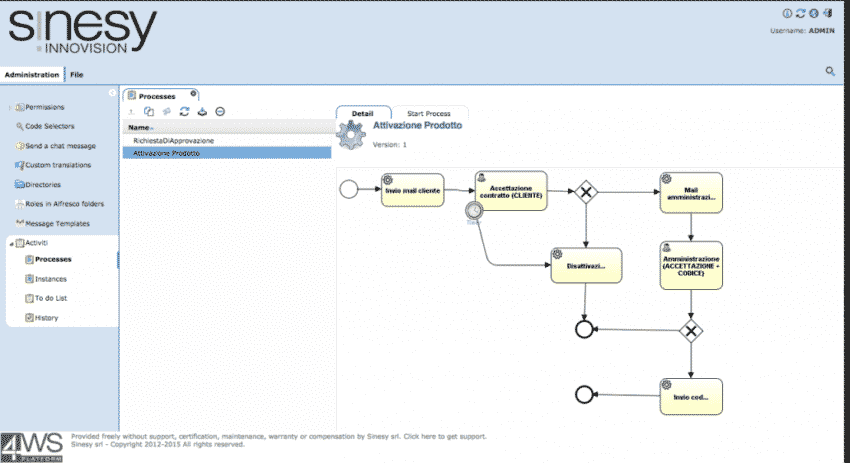 Overview
4WS.Platform is a multi-database, multi-user, multi-language and cross operating system solution.The web GUI is very rich, fast and interactive, ensuring an amazing user experience, comparable with the one available with the classical desktop applications.
Rapid Application Development Platform
Charting and reporting
Identity management
Collaboration
Web Designer
Web Interpreter
Multi-language support
Multi-database
Other Enterprise Edition modules
Mobile interpreter
Small (<50 employees), Medium (50 to 1000 Enterprise (>1001 employees)
4WS.Platform is used to quickly develop web and mobile applications. Applications can be easily created through a web designer that is used to graphically define the application content. The skills required to develop an application are dramatically reduced, as well as the time-to-market. The platform features the Google Collaboration Enterprise Edition module that provides integration with the Google Apps suite, including Gmail, Drive and Calendar. Users can utilize Drive as a document repository, filter documents according to their own access control list, define events in Calendar and send/read email connected to Gmail. Moreover, they can define and generate reports using a number of different tools. Users can also export data in Excel/csv directly from grids, configure report templates using iReport or create report templates from Microsoft Word or OpenOffice. 4WS.Platform's Web Designer can configure web and mobile applications from scratch. The Designer includes the definition of data models and relations, business components, application menu, windows, panels and events, web services, reports as well as shell commands. In terms of Identity Management, authentication and authorizations can be defined through the default implementation provided with the product as well as with other legacy systems. Furthermore, an Enterprise Edition module allows users to connect their applications to an LDAP like Microsoft Active Directory or use the Google SSO to connect to a Google Domain or any other external SSO server. 4WS.Platform also features a Mobile Interpreter which is a mobile app for Android and iOS platforms that is able to interpret the metadata defined through the Web Designer and create native mobile apps that are deployed through AppStore or GooglePlay.