Zoho's Team Collaboration Software Adds Manuals, Boards, and Forums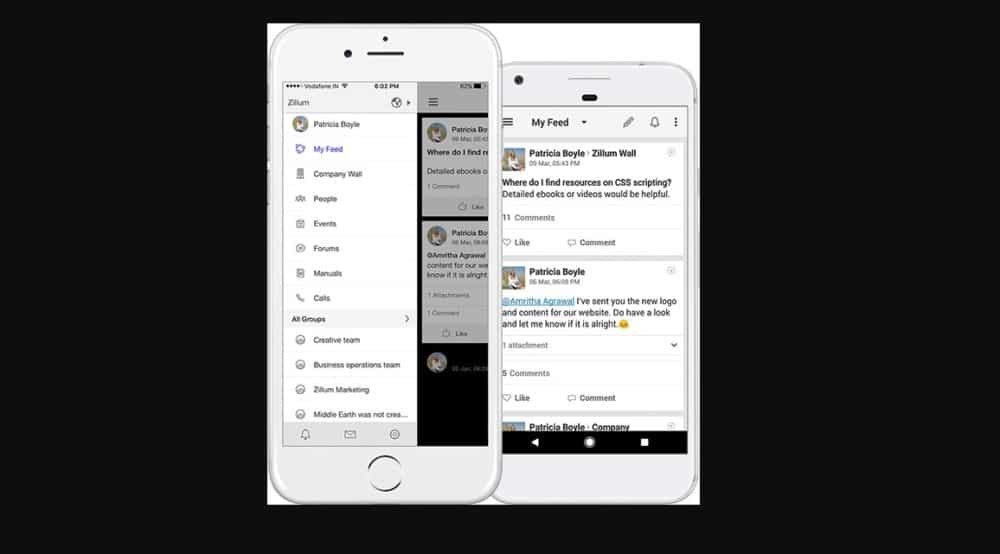 Zoho Connect, the user interface has been redesigned around greater efficiency and organization. New features like Manuals, Boards and Forums let teams create their own knowledge base, manage their work plans from a centralized space, and crowd source solutions from their entire organization. "Today, consumers are empowered with better tools than business users when it comes to communication and collaboration," says Raju Vegesna, chief Evangelist of Zoho. "When business users are presented with familiar social tools in their context, the productivity at the individual level and more importantly at the team level explodes. With Zoho Connect, we have merged the familiarity of social tools with contextually integrated productivity tools."
Manuals:Teams can use Manuals to build a searchable knowledge base. Employee handbooks, company policies and procedures and other team documentation can be organized as manuals. With granular permissions, teams get complete control on who can access and contribute to a manual.
Boards: Teams can use Boards to plan and execute work on Zoho Connect, while gaining an overall perspective of what everyone is working on. Teams can divide work into sections, assign tasks, set priority levels and start relevant conversations within the board. From the finer details to the entire plan, teams can track work and deliver results.
Forums: Teams can use Forums to create and share internal newsletters, conduct company-wide discussions, and foster solutions from in the organization. All forum discussions are fully searchable and accessible to everyone in the network. Forums helps keep discussions focused and provide more context by letting teams create categories to group relevant discussions together.
Integrations: Teams can save time by using app integrations to bring all of their applications together in one place. With new integrations like MailChimp, GitHub, Trello and more, teams can be updated on the progress of their marketing campaigns, be informed about changes made to their code repository and track their work and team projects without switching tabs. The Zapier integration allows teams to connect with over 750 web apps.
New UI: With a new look and feel, the user interface strikes a fine balance between pleasant design, usability and efficiency. All the built-in apps are now only a click away. Conversations are more intuitively organized, helping teams switch between private messages, mentions, group mentions and bookmarks.