Zoho Finance Plus: Unified Finance Platform for Business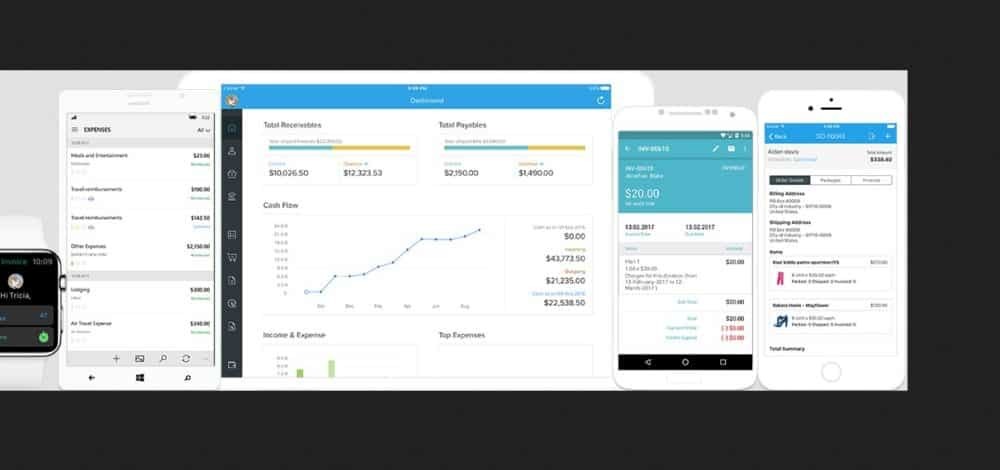 Zoho Finance Plus, is designed to help businesses manage and automate their finance and back office operations. Zoho Finance Plus offers an end-to-end integrated platform, giving businesses visibility into their order and fulfillment process, zero accounting errors and a hassle-free tax period. "Unlike other companies which rely on third-party applications for integration, we focus on building tightly knit products that are integrated at the data level," said Raju Vegesna, chief evangelist of Zoho. "Zoho Finance Plus has the most comprehensive cloud-based finance applications in the market today and it will soon become the one-stop shop for businesses looking to manage their operations and money on a single platform."
Zoho Finance Plus is uniquely positioned to deliver flexible, scalable and secure applications with the depth and breadth to cover the needs of growing businesses. Today, thousands of businesses use Zoho's finance apps to manage their back office operations. The integrated suite gives them an edge over their competitors and allows them to streamline their back office functions.Starting with the core applications for accounting, invoicing and expense management that any business needs, the suite also prepares businesses for the subscription economy by offering applications that manage subscription-driven, recurring revenue streams. It even equips companies to fulfill multi-channel online sales orders with a single inventory model.
The suite includes:
• Zoho Books: A comprehensive double-entry accounting software for managing business finance, or Zoho Invoice: An invoicing system that ensures that your business gets paid on time.
• Zoho Expense: An expense management application that allows you to track and automatically account for corporate expenses.
• Zoho Subscriptions: An online recurring-billing solution for subscription-based businesses.
• Zoho Inventory: A multi-channel order management system.
Multiple apps, single platform: Zoho Finance apps are built from the ground up with the same database. This means that businesses using Zoho Finance Suite do not have to worry about duplicating data across apps or manually adding transactions. Transactions created in one app are made available contextually in the other apps. To keep this information secure, every Zoho Finance app has exhaustive user roles and permissions available, which can be customized to provide specific access.
Automated quote-to-cash process: Zoho's Finance Plus is tightly integrated with Zoho CRM, which improves the quote-to-cash process for businesses. When salespeople generate quotes or orders in Zoho CRM, the quotes and orders are immediately available in the finance applications for follow up by the appropriate teams. This means no more missing orders, miscommunications or delays in processing orders and payments.
Greater visibility into orders and payments: When back-office apps are connected, customers and staff alike have a clearer view of orders placed and payments due. With access to accurate and timely information about product availability, order status and payment details, customer support will be faster and more effective.
Faster reimbursements and accurate accounting: Zoho Expense streamlines and automates expense reporting for employees. With custom policies in place, identifying expenses that don't comply with the company's expense policy is a lot faster. Expense approvals can be automated and approved expenses will be recorded in Zoho Books instantly, speeding up the reimbursement process.
The subscription model made easy: Whether a business is already subscription-based or considering joining the subscription economy, Zoho Subscriptions will help streamline billing processes and provide the necessary metrics to monitor business growth. With its tight integration with Zoho Books, Zoho Subscriptions bridges the gap between traditional accounting and the subscription economy.