Zoho CRM Free Edition for up to Ten Users for Businesses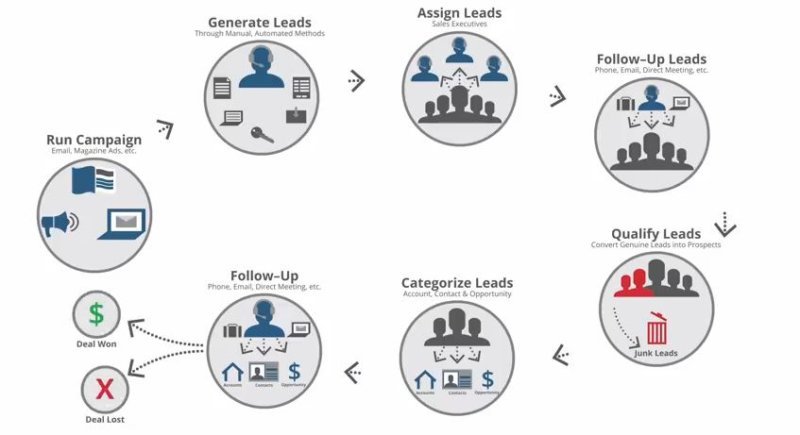 Zoho CRM Free Edition for up to Ten Users for Businesses : Zoho CRM Free Edition is expanded with new features and making it available for up to ten users as it celebrates ten years of the product launch. The move is significant because companies with ten or fewer employees comprise more than 90 percent of U.S. businesses.
"Over the past decade, CRM software has become one of the most critical applications for businesses of all sizes. Yet, the majority of CRM solutions do not meet the price or ease-of-use requirements of many small and medium-sized businesses (SMBs)," said Zoho Evangelist Raju Vegesna. "To fill this gap, ten years ago, Zoho launched Zoho CRM Free Edition, which offered a feature-rich CRM for up to three users free. Today, we renewed our commitment to SMBs by expanding the Free Edition to an unprecedented ten free users."
In addition to increasing the number of free users to ten, Zoho has revved up the Free Edition with more features providing a powerful experience. The new features includes a document management module to safely share proposals, competitive analysis and other sales collateral, security administration capabilities to set profiles, roles and permissions,support for up to 25,000 customer records and seamless integration with complimentary Zoho apps like Campaigns, Support, SalesIQ, Reports, Survey and Projects.
"Most customers are cynical of so-called free products because they assume there has to be a catch. But, Zoho's commitment to free is real and enduring. In fact, we recently strengthened our free editions for Zoho Mail, Zoho Sites and Zoho Connect," added Vegesna. "And, unlike bait-and-switch free offerings, Zoho's free editions are developed with the same craftsmanship as our enterprise editions."
Zoho CRM's 10-user Free Edition is available immediately. Existing Zoho CRM users currently using the Free Edition will automatically be upgraded to the 10-user free edition. Zoho is a comprehensive suite of online productivity, collaboration and business applications for businesses of all sizes. Over thirteen million users rely on Zoho apps. Zoho's productivity and collaboration applications include Email Hosting, Document Management, Office Suite, Project Management and more alongside a host of business applications ranging from CRM and Campaign Management to Customer Support, Accounting and more.