Review
Zenkraft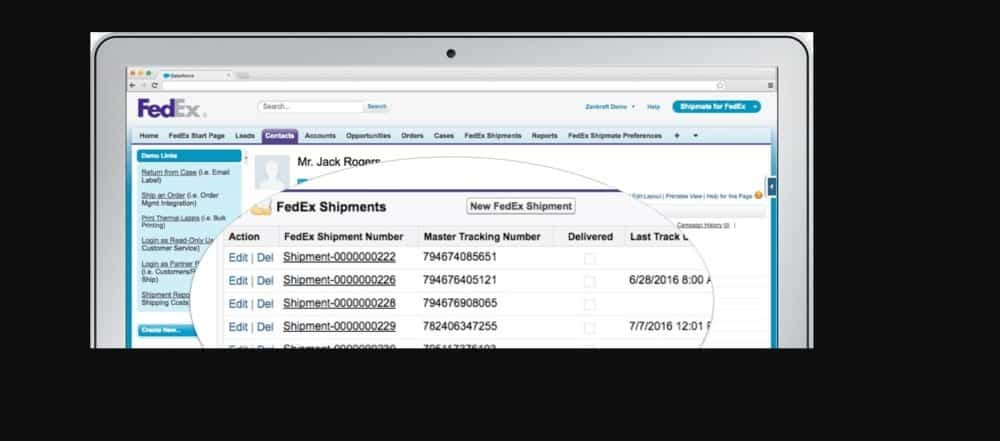 Overview
Salesforce users can view shipments in related lists right next to the associated objects. Users no longer have to paste tracking numbers onto the carrier's websites.
•100% Salesforce Native
•34 different carriers
•Integration with Salesforce Partners
•Customer interaction through questionnaires
•Workflows and Alerts
Small (<50 employees), Medium (50 to 1000 Enterprise (>1001 employees)
What is best?
•Real-time tracking information
•Automatically send RMA labels
•Audit, Reconcile and Report on Shipping Cost
•Auto-Generate Commercial and Proforma Invoices with users' signature and letterhead
•NAFTA Certificate of Origin
Zenkraft is a company handling 100% native Salesforce Shipping Apps for more than 30 carriers. Their service includes shipping, booking, tracking, and all other steps in the delivery process. Users can create labels with one click because Zenkraft offers quick and easy shipping seamlessly tied to their Salesforce customer data, page layouts and workflow. They can get the latest tracking updates of any shipment in real time with Salesforce Chatter, and with Custom Address Source and One Click Shipping features they can map fields from any object into the shipping wizard. Customers will be keen to know when their shipment will arrive. Shipmate can automatically add their email address to receive shipping alerts on the shipment tracking status. Also, Zenkraft can be setup to automatically send RMA labels out to customers. Then, with all data managed on Salesforce CRM, users can audit, reconcile and report on shipping costs with ease. They can extend with workflow, and triggers, and associate with any object due to the fact that Zenkraft apps are native on Salesforce. Shipment tracking is updated every hour, which makes it easy to write workflow to create tasks, update fields and send emails. For instance, users could assign a task if a shipment is delayed or send a questionnaire when a shipment is delivered. Moreover, once a shipment is created users can update parent or associated objects with shipping cost or order fulfilment status information. They can integrate their Shipment objects with any Salesforce standard or custom object, including address formation, package data and reference fields. Zenkraft has an International Form Generation. It can auto-generate PDF and electronically submitted commercial and proforma invoices with the users' signature and letterhead automatically merges into the documents. For shipments that qualify under the North American Free Trade Agreement (NAFTA) users can easily generate a NAFTA Certificate of Origin to obtain preferential tariff treatment. Furthermore, as it Salesforce native, it seamlessly integrates with other AppExchange partners such as Ascent, Kennady and Accounting Seed. Zenkraft has 4 forms: Multi-Carrier (which operates with 31 different carriers), FedEx, UPS and USPS.
Zenkraft