Review
Zavanta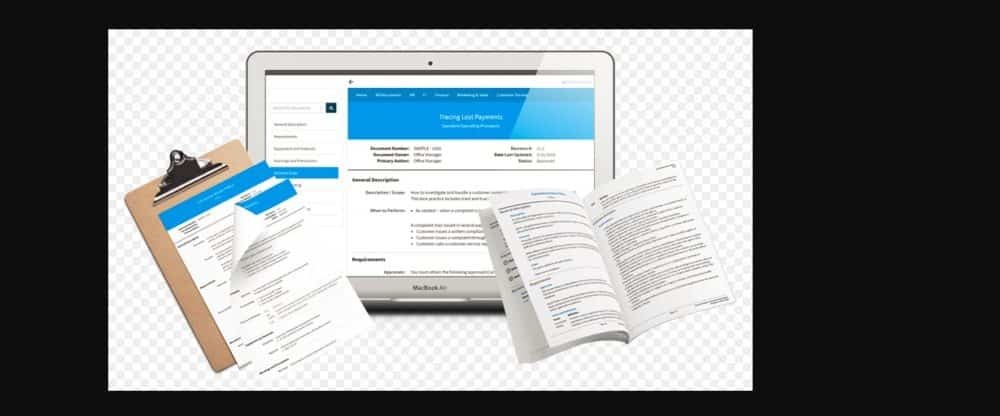 Overview
Zavanta is web-based system for building clear, easy-to-update policies and procedures, online portals, and manuals people .
• Links to pictures, videos, forms and other applications
• Automatic formatting for print, MS Word, PDF
• Online Portal for 24/7 access from any device
• Employee Acknowledgement (Read Verify) with exception reporting
• Content filtering on any field
• Cross-document reporting for any filter condition, export results to MS Excel
• Versioning, Archival
Small (<50 employees), Medium (50 to 1000 Enterprise (>1001 employees)
What is best?
• Fill-in-the-blanks, configurable authoring wizards for any type of content
• Drag and drop step engine
• Drag and drop Designer for authoring screens, reports, website themes
• Standardized Pick Lists
• Onscreen tips to authors
• Standardized lead-in text
• Built-in writing advice, onscreen instructions for authors
• Easy cross-reference linking
• Required fields
What are the benefits?
• Search engine
• Email notification
• Review / Approval workflow
• Control Central Dashboard for monitoring review and approvals
• Documents, document filters
• Confidential information on employee portal
• Entry screens and fields (personalize by role)
• Application functions (who can do what)
Zavanta is a web-based system for creating well-defined, easy-to-update policies and procedures, online portals, and manuals. Zavanta enhances processes, products and customer satisfaction. Zavanta is an improved way for users to capture policies, SOPs, and work instructions and make them accessible to the workforce. With Zavanta, you can get more work done within a short time.
Zavanta is a tool that enhances workforce performance and compliance through its seamless features and functions. Zavanta integrates structured, standardized authoring with effective content management. It is user-friendly and has controls aimed at curbing common mistakes authors make, and inhibits disparity between writers. Zavanta supports mobile devices. Zavanta saves users from frustrations and difficulties faced in formatting, quality content control, and standardization, and ensure sustainable maintenance.
With Zavanta's powerful database design, you can create well-structured and re-usable contents which are easy to comprehend, access, update, and re-define. Zavanta requires virtually no prior content writing or IT experience to operate. Zavanta has a built in drag and drop step engine, word processor, and professional writing guidance. Users can modify content overlays and create new ones such as job descriptions, bulletins, test plans, etc. Zavanta's Operations Mapping methodology enables users to swiftly recognize necessary procedures and policies needed to compress high-level processes into interconnected logic units.
Zavanta's manual maker helps users to create manuals with table of contents for whichever job title, class, or regulation. Zavanta supports print, MS Word, and PDF. With Zavanta, you can regulate access to certain documents both in application and on the Portal.
You may like to review : Top Standard Operating Procedures (SOP) Software and Top Open Source and Free BPM Tools