ZapFi matches mobile users with marketing offers in real-time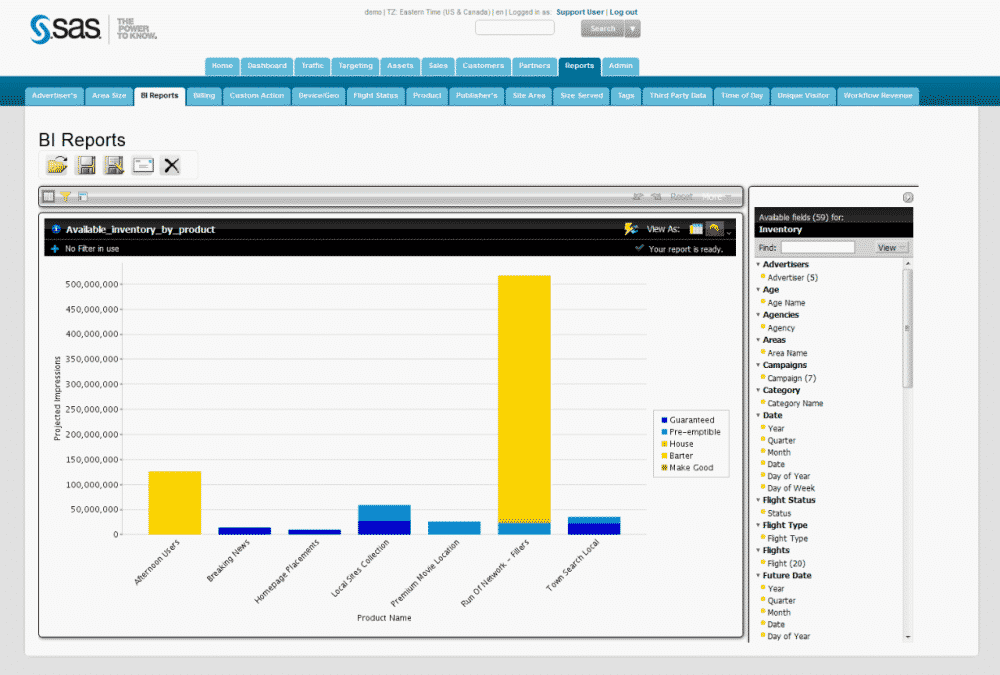 ZapFi matches mobile users with marketing offers in real-time : Luxembourg-based ZapFi intends to ride the rising potential of mobile advertising by building a one-to-one mobile marketing community in Europe with help from SAS Analytics. ZapFi Zones are free Wi-Fi hotspots sponsored by organizations such as retailers, insurance companies and banks. With hotspots typically located in a sponsor's shop or customer service area, consumers surfing the web with their mobile devices will receive personalized marketing messages that match their buying interests.
SAS is the leader in business analytics software and services, and the largest independent vendor in the business intelligence market. Through innovative solutions, SAS helps customers at more than 70,000 sites improve performance and deliver value by making better decisions faster.
ZapFi collects consumer-specific data, such as name, age, gender, and country as well as browsing behavior and time spent online using the ZapFi Zone platform. SAS Text Analytics analyzes the content of web pages visited to uncover the consumer's interests, such as fashion, art, mobility, music, sports, finance, etc. From this data ZapFi builds a detailed profile of each ZapFi-registered consumer, which helps match the right promotions with the right customer. With SAS Intelligent Advertising for Publishers, ZapFi then optimizes ad inventory decisions – on price, channel, size, number of impressions, time of ad delivery, etc. – in real time during the buying process.
"We knew we needed a powerful analytical software system,' said Gery Pollet, founder and CEO at ZapFi. "SAS offered the most complete solution for our needs and is No. 1 at dealing with huge amounts of data. SAS enables us to match products with consumers, and push them offers via the mobile channel while they're making the purchase decision."
"An added benefit – especially for a start-up company – is SAS' ability to grow with ZapFi's changing needs," said Stefaan Top, President of ZapFi. "SAS immediately understood that we needed a robust, yet flexible, platform to support both our current and future needs. Over the past year, the platform has evolved into an ever-more- sophisticated, one-to-one mobile marketing toolbox that helps grow our clients' businesses."
Among major organizations currently working with ZapFi are Belfius and BNP Paribas Fortis in Belgium, and AB InBev in Germany.