Review
Xpolog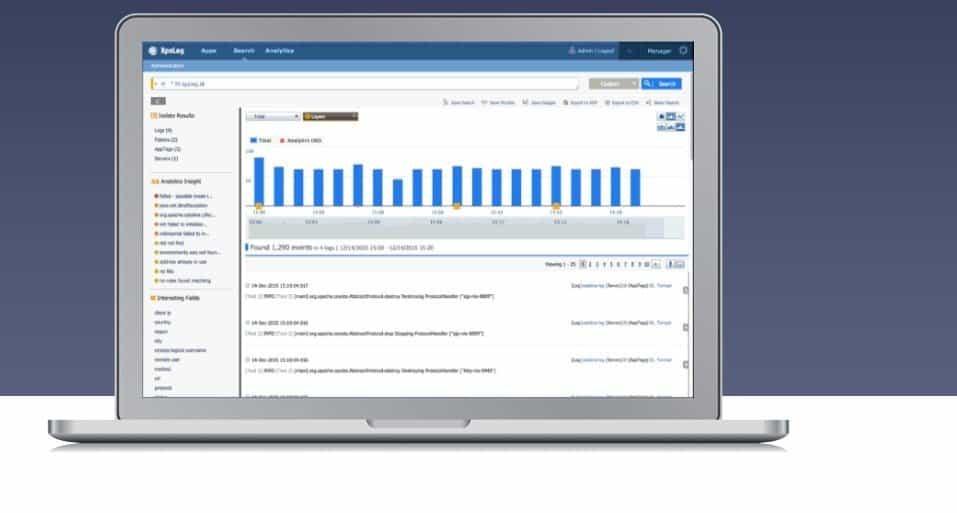 Overview
XpoLog is the leading Log Analysis Platform for IT, applications, servers and cloud applications.
Security Information and Event Management Software
Unique agent-less technology over SSH
Real time log events collection
any lof file format
High availability grid
Free trial. Contact for further pricing details.
Small (<50 employees), Medium (50 to 1000 Enterprise (>1001 employees)
XpoLog Center is an End-To-End solution for log management and log analysis. Every single computing device and application in your organization generates log events. Some of the most critical and private information in your organization is stored in the endless haystacks of logged data. Log events contain valuable information on network errors, security risks, application problems, abuse of systems, frauds and more. Log events are characterized by unstructured data, hysteric generation ratio and usually it is very difficult to access logs scattered across the network. These problems make it impossible to efficiently correlate logs, track system problems, fix malfunctions and generate new reports for analysis. In the endless cryptic logs repositories, there is valuable information that you must use for root cause analysis, security needs, and analysis of business application malfunctions. The Solution – XpoLog Log Analysis and Management XpoLog Center is a non-intrusive, log analysis and management platform that can be integrated quickly and securely to ANY log type, device, or application in your organization. XpoLog provides analysis tools, report engine, monitoring engine, correlation capabilities, transaction tracking and monitoring, search engine for logs and many more features. XpoLog support a non-invasive both agent-less and agent-based architectures. That means XpoLog can access logs via standard protocols like SSH and make them ready for analysis. Deploying XpoLog is easy, as no changes to existing infrastructure or configuration is required. XpoLog simply access the logs and creates a single point of enterprise log management that an authorized user can access with a web browser from any where on the network. Web Interface for remote Access XpoLog application UI is web based. That means you can open a web browser on the log management server URL from any location and any machine in your secure network.