Review
Woises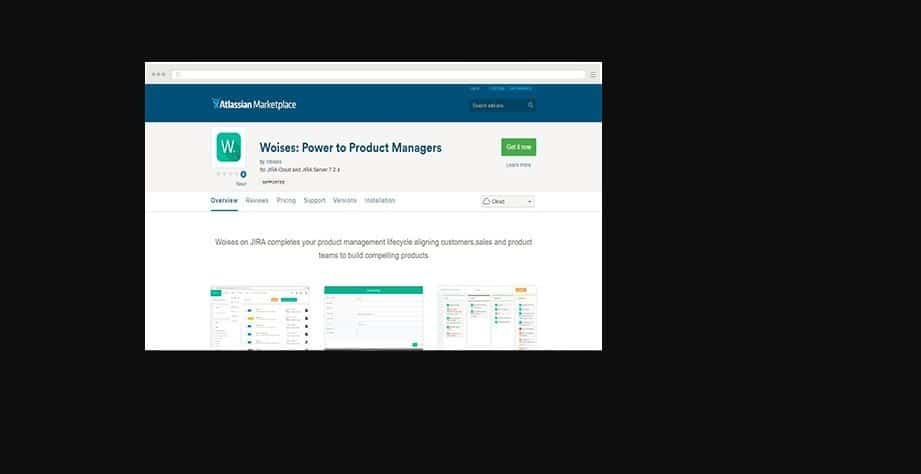 Overview
WOISES is a simple cloud-based product management tool which keeps a single focus on prioritizing what customers need. The Product managers get the right slicing methods to choose what to build. The importance and financial viability are easily applied to create the Backlog.
Product Management Software
• 360 Inbox
• Seamless Integration
• Workflows
• Smart Prioritization
• Analytics
• Enabling Transparency
•Start up-free
•Premium-$10 / user / month
•Enterprise-Custom based on specific needs / user / month
Small (<50 employees), Medium (50 to 1000 Enterprise (>1001 employees)
What is best?
• 360 Inbox
• Seamless Integration
• Workflows
What are the benefits?
• Startup Plan limitations for upto 5 users, upto 500 requirements and one 3rd Party Integration
Woises is a comprehensive software to manage product lifecycle. Users can request from Sales, Ideas from Internal Teams and Feedback from Customers which are all in a single view to manage requirements in one place.
Woises promotes transparency through engaging customers, frontline sales, and support teams while keeping them informed about the progress on their requests through proactive mobile/web app push notifications and exchange feedback enabling transparency and open communication between product stakeholders. Woises also promotes Smart Workflow by managing request backlog, prioritizing requirements and defining roadmaps with data-driven metrics and flexible workflows that aligns well with organization goals and processes.
Woises also manages product portfolio and monitor business KPIs through executive level dashboards, reports and actionable insights to exceed goals and stay ahead in the competition.
Woises also enables Seamless Integration and flexible synchronization options with a wide spectrum of industry adopted project/task/release management, collaboration and sales tools.
Woises on JIRA completes the users' product management lifecycle aligning customers, sales and product teams to build compelling products. In addition, requirements captured by customers, sales and support teams can now be pushed into JIRA for downstream engineering, planning and tracking where any existing tasks or updates made in JIRA can be synched into Woises.
Woises also has Smart Ranking which helps prioritize complex requirements based on unique set of metrics and scoring methodology to determine the ranking. Woises promotes Future Potential by creating roadmap and releasing plans with a simple drag and drop of prioritized requirements onto releases as per time-to-market and engineering estimates.
You may like to read: Top Product Management Software and How to Select the Best Product Management Software for Your Business