Wimbledon and IBM enhance Fan and Player Engagement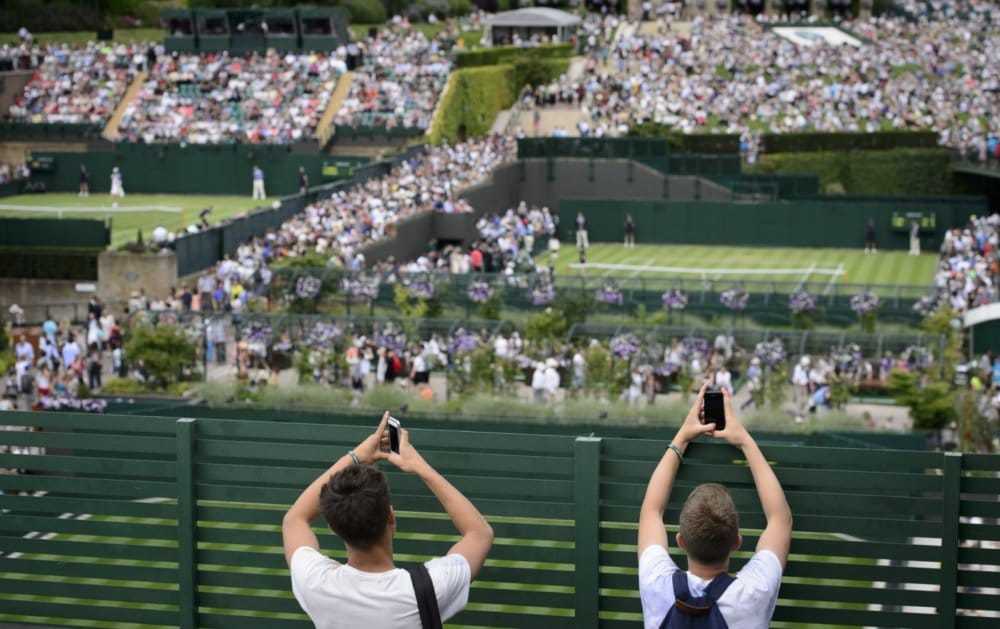 Wimbledon and IBM enhance Fan and Player Engagement : Making use of its latest technology advancements in cloud, analytics mobile, social and security, IBM and Wimbledon will bring tennis fans around the world closer to the prestigious Grand Slam event. This includes unparalleled access to real-time live scoring, courtside action and insights via the redesigned wimbledon.com and advancement of the mobile app experience. IBM continues to refine the web and mobile app to provide a fan experience that is 'the next best thing to being there." The new wimbledon.com provides content in context, which encourages fans to dive deeper into the event. With real-time live scores integrated alongside live and on-demand video, infographics and exclusive insights, the redesign by IBM Interactive Experience breaks the mold of event websites and delivers a uniquely cohesive experience, whether on desktop, tablet or mobile. Available for Apple iPhone, iPad and Android devices, the apps provide instant access to scores, player information, match analysis and video, and now have an offline mode for fans to continue browsing when on-the-go.
Advanced analytics via IBM InfoSphere Streams will identify breaking match facts in near real-time, and Watson Engagement Advisor provides related insights and historical context. Wimbledon staff will be able to pose questions in natural language as if they had the world's best tennis expert on-hand, and share these insights with fans via social media and the Wimbledon digital platforms. The combination of Streams and Watson will bring unprecedented analysis and awareness to the Wimbledon digital output. For example, Wimbledon staff will be able to quickly surface information and insights about interesting or record-breaking player and match statistics – such as rapidly comparing Andy Murray's 2nd serve percentage from his Championships-winning matches in 2013 to his real-time performance in 2015.
IBM has designed a website, built on IBM Bluemix, that will provide players with personalized information about their match schedules. Players will have reports and historical insights about other players, and real-time updates about the tournament information to enhance player engagement and experience throughout The Championships.
Using IBM's social media analytics and research from IBM's Customer Experience Labs, the Wimbledon Social Command Center identifies the most influential voices around Wimbledon and tennis, and highlights their social communications for maximum effect.