Why Talent Drives Growth: Workforce Investment and Company Performance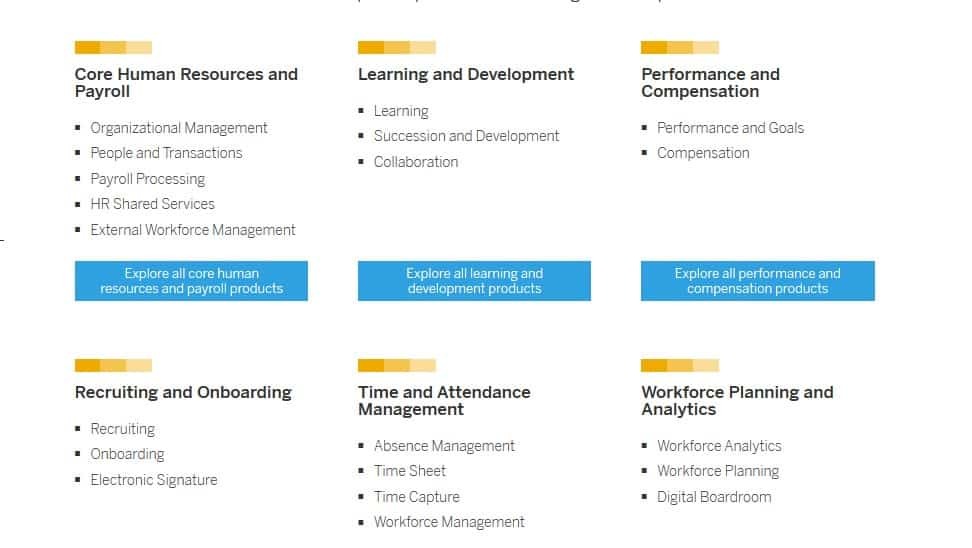 Why Talent Drives Growth: Workforce Investment and Company Performance : A greater emphasis on workforce development correlates with better financial results, according to findings from Workforce2020, an independent, global study from Oxford Economics with support from SAP. The study examined thousands of high- and low-performing companies worldwide, examining correlations between workforce priority and financial success. The results found several key characteristics of high-performing companies regarding their use of talent to drive bottom-line growth. Executives at higher-growth companies tend to be more forward-looking and better prepared to adapt to changing workforce trends, by paying greater attention to the demographic shifts shaping the workplace. High performers are more likely to say that an influx of millennials and an aging workforce are two key market shifts affecting their business strategy.
"All organizations create business strategies," said Mike Ettling, president of the HR Line of Business, SuccessFactors, an SAP company. "But to translate those business strategies into business outcomes requires committed, involved, productive people. The human resources function has therefore never been more important to organizational success. HR has the opportunity to find, support and drive the talent that ultimately leads to greater financial success, a connection validated by the Workforce2020 study."
Higher-growth companies are better at attracting quality talent. Fifty-five percent of high-performing companies say that they are satisfied with the quality of job candidates recruited for most positions, compared to only 46 percent of firms with below-average profit margin. The talent void for lower performers persists beyond recruiting, as more than half of underperforming companies say that recruiting problems are having an impact on overall workplace strategy.
Sixty percent of high-growth companies say they are more merit driven than tenure driven, compared with less than half of underperformers.
"Over the last five years our company has grown through multiple acquisitions," said Megan Masoner, senior vice president of Human Capital, NTT DATA, Inc. "We believe in driving change through human resources, and effective talent management is a key differentiator in our industry. With the help of SAP and SuccessFactors, we've made talent management more strategic and less complex by implementing a single platform for our global workforce – ultimately helping our overall business succeed."
Top-performing organizations prioritize workforce issues at a far higher level than those that are lower-performing, extending through the top management of the company. Executives at high-growth companies are significantly more likely to say that workforce issues drive strategy at the board level (64 percent versus 49 percent). Nearly a quarter of underperformers say that workforce issues are an afterthought in business planning today and will remain so three years from now.
"Our goal in conducting this research was to test a long-held belief by many in human resources – that prioritizing workforce issues leads to greater company performance," said Edward Cone, managing editor of Thought Leadership, Oxford Economics. "The results demonstrate a clear division between those who are positioning their companies for the future of work and those who are not. We hope that these findings highlight that talent issues matter – and companies who are falling behind now cannot afford to do so anymore."
More than half of high-performing companies say they offer supplemental training programs as an employee benefit – significantly more than underperformers. Additionally, high-growth companies are 16 percent more likely to have a formal mentoring program than underperforming companies. While both groups say they are currently impeded by a lack of data, lower performers expect to be significantly more likely to suffer from a lack of data required to do their jobs effectively in the future. This includes data related to the job market, industry, customers and financials, as well as visual representations of complex data.
SAP HR