What is Reporting Software?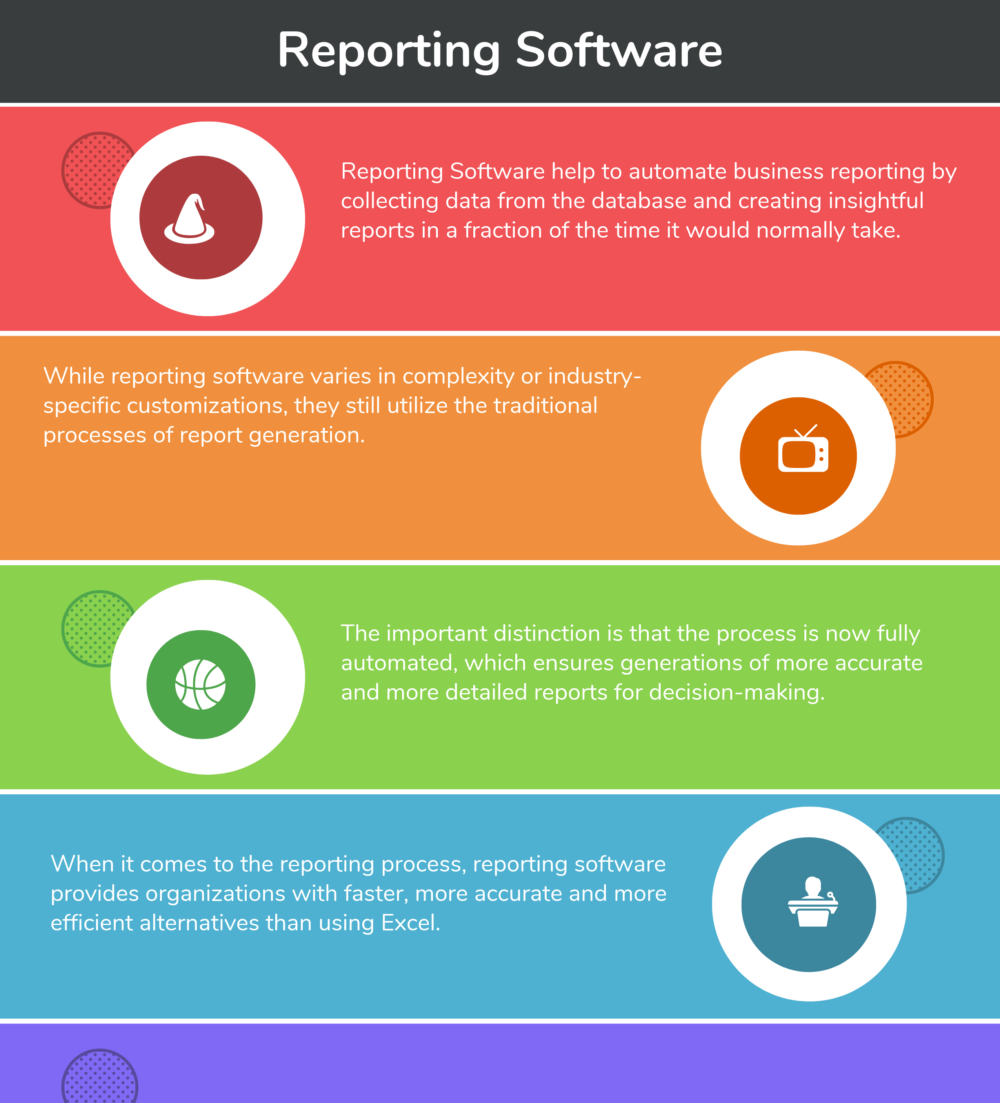 When it comes to the reporting process, reporting software provides organizations with faster, more accurate and more efficient alternatives than using Excel. They help to automate business reporting by collecting data from the database and creating insightful reports in a fraction of the time it would normally take. It now takes a few clicks or drag and drop actions to generate a detailed and customized report.
While reporting software varies in complexity or industry-specific customizations, they still utilize the traditional processes of report generation. The important distinction is that the process is now fully automated, which ensures generations of more accurate and more detailed reports for decision-making.
What are the Advantages of Reporting Software?
Their simplicity of use ensures that anyone within the organization can use reporting software to customize and generate reports
The best reporting software allows for detailed customization which means a single application can have organization-wide benefits
Reporting software produce reports in many different outputs means that organizations can easily share reports across the organization and even externally
One click access to analyzed data helps the organization make quick, informed decisions
What are the Benefits of Reporting Software?
With almost no need for training, organizations can save money when deploying reporting software across the organization
Reporting software also come with data analysis tools which helps organization compile and analyze business intelligence
Cloud-based reporting software allow access to real-time reports from remote locations which can increase efficiency
Reporting software fully automates the reporting process which means team members can focus on the more important aspects of the business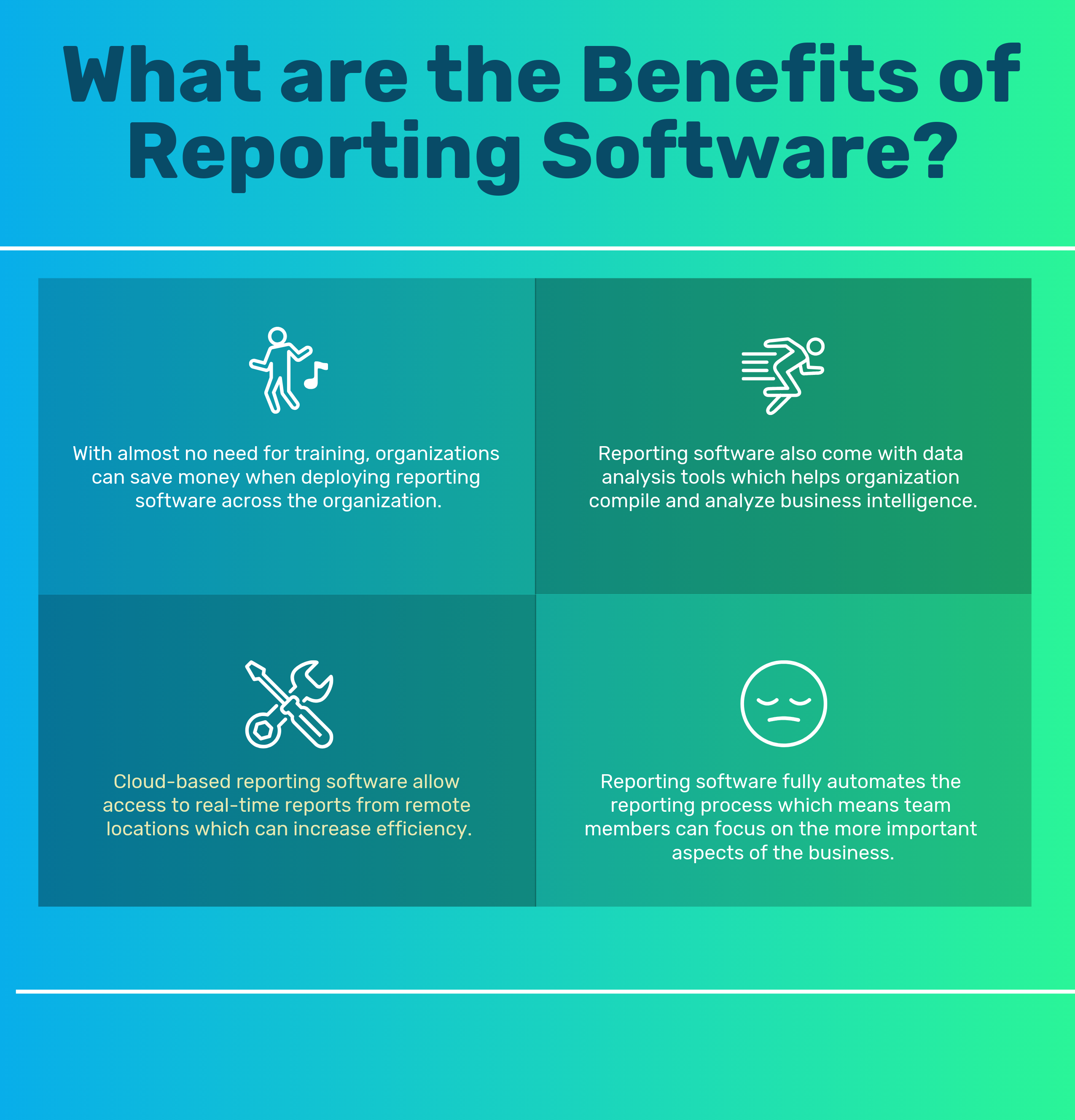 What are the Features of Reporting Software?
Visually rich dashboards that produce reports customizable for both video and print, useful for giving a general view of the organization's progress
Highly interactive reporting capabilities, which allow users to present reports in various levels of complexity
Collaboration and sharing capabilities which ensure everyone sees the same data. This allows teams to share the reports and to make decisions that require team inputs
Ad hoc reporting features which allow users to customize and schedule reports without any assistance or having to request each time
What are the Disadvantages of Reporting Software?
Some reporting software may have limited scalability and limit the organization down the line as its volume of data grows
Free versions usually have limited functionalities and may compel organizations to dig a little deeper into their pockets for the paid versions
Not all reporting software guarantee real-time dashboards and reporting capabilities
Organizations may encounter compatibility or integration issues that may compel alterations in the pre-existing systems
What are the Trends in Reporting Software?
Organizations are now turning into data-driven corporations and therefore, there is an increasing demand for fully interactive reporting and customizable KPI dashboards
The best reporting software now comes with mobile capabilities. Users can now display, access, and even generate reports using their favorite mobile gadgets
There's a shift towards seamless embedding where reporting software can blend into the organization's applications and work directly within the software platforms.
What are the Best Practices in Reporting Software?
Reporting software is designed to address the data bureaucracy challenges that affect most organizations. Users only require user-level credentials to access and generate reports
Organizations should ensure proper planning when it comes to implementation of reporting software. They have been known to cause business disruptions, especially when organizations do not possess the requisite internal resources