What is Precision Nutrition?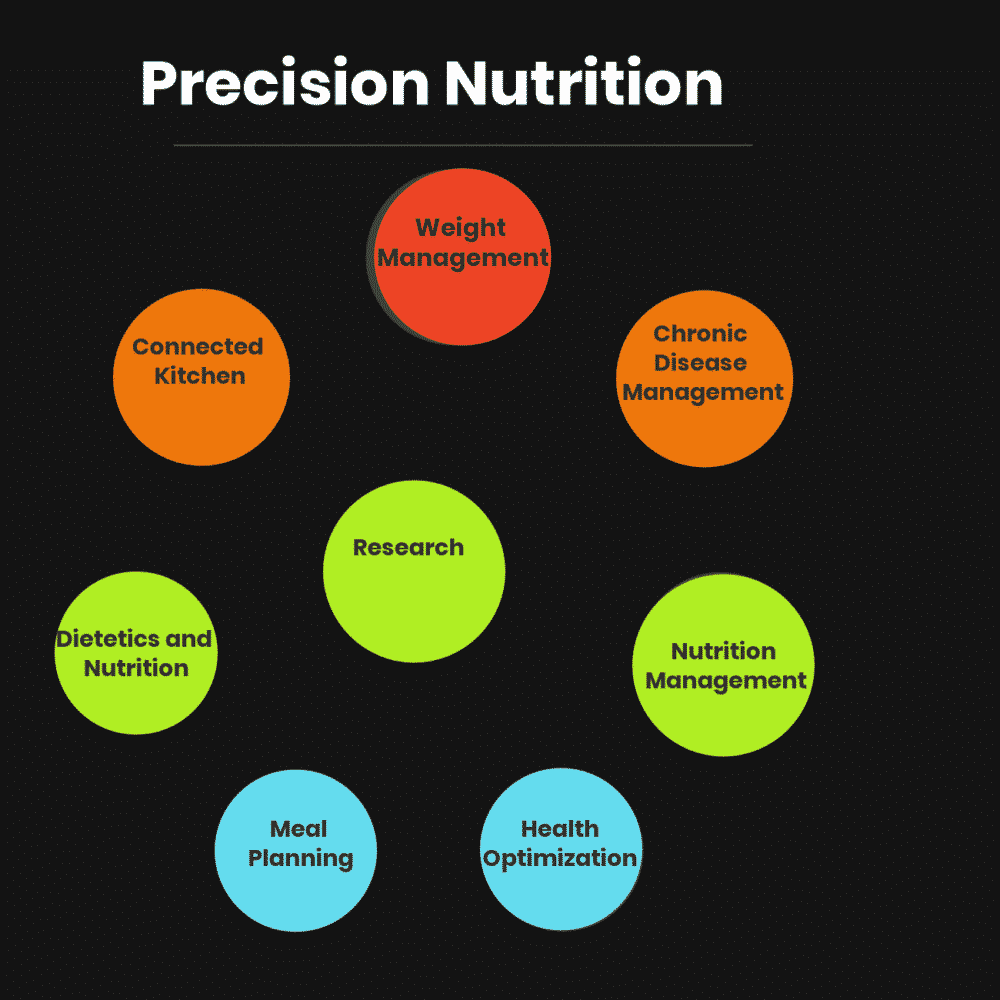 No two persons are the same. There are differences in every individual's ethnic background, body type, lifestyle, and nutritional needs, to name a few. Additionally, everyone has different goals they wish to achieve regarding their health and overall wellbeing.
In order to satisfy the needs of everyone, there needs to be an approach that focuses on their specific requirements. Such a program is called precision nutrition. Precision nutrition is a revolutionary approach to nutrition that provides each individual with a personalized routine to ensure optimal health and wellbeing, and improve overall performance. Precision nutrition covers all facets of self-management including nutrition, physical activity, data collection and analytics.
The program helps individuals prevent or manage chronic diseases such as heart issues, cancer, diabetes, and stroke. To make a precision nutrition program work, individuals should first have an understanding of what needs to be achieved e.g. weight loss/gain, disease prevention/management, and proper nutrition during pregnancy.
The program will also take into consideration an individual's current lifestyle, fitness level, dietary habits, metabolic rate, etc. in the design. Together with a health practitioner, a personalized program can be developed and followed through until the desired results are achieved.
During the consultation phases, a dietician can provide proper guidance on the types of foods an individual should consume and in what quantities. The dietician, who is a certified professional, will help a program participant to develop a personalized meal plan. A dietician can offer suggestions on substitute ingredients and/or meals to help individuals achieve their specific objectives. By having a meal plan, participants can feel empowered to control what and how much they eat as well as manage any cravings.
The program also includes an exercise routine that may incorporate weight training if the individual is interested in weight gain. In the case of mothers-to-be and new mothers, precision nutrition can take care of their dietary and supplement needs to ensure both mother and baby are getting the right nutrients. Precision nutrition is also beneficial for athletes and anyone who has an interest in fitness.
During the program, an individual's progress will be measured to evaluate the effectiveness of the actions taken. If at any time the rate of improvement is slower than expected or there is no sign of improvement, the program can be modified. It is important to note that in order for a precision nutrition program to be effective, there must be regular communication between the individual and the health practitioner.
The individual who is participating in the program must provide feedback on a regular basis. The key components of precision nutrition are discussed below.
What are the Key Segments of Precision Nutrition

Weight Management: Weight management focuses on the number of calories consumed each day and helps individuals attain and maintain their desired weight. This can be achieved by increasing or decreasing the number of calories from food intake and physical activity. It is important to keep a daily log of calorie intake and measure weight changes to measure the effects of a weight management plan.
Chronic Disease Management: Non-communicable diseases such as cancer, diabetes, and heart disease can be prevented or managed. Chronic disease management involves education, proper nutrition, health screening, regular checkups, and a self-management program. There also needs to be measurable outcomes that are consistently monitored and evaluated.
Prenatal, Neonatal and Postnatal Nutrition Management: A proper nutrition plan is encouraged for pregnant women and for women who recently delivered their babies. The plan should include proper foods that monitor caloric intake and supplements that will be beneficial to both mother and baby. Every mother is different and will require a personalized regime based on specific nutritional needs.
Health Optimization and Sports Performance: Holistic approaches to improve an individual's sport and fitness performance and overall health and wellbeing. A healthy diet and active lifestyle are key elements in preventing and managing diseases and ensuring better overall health.
Meal Planning: Provides guidance on how to plan meals. By planning ahead of time, persons can ensure their bodies are getting the required nutrients and sufficient caloric intake each day. Planning also helps individuals to maintain portion control so that the right quantities are consumed at all times.
Dietetics and Nutrition: Dietetics refers to the science of how food, nutrition and supplements impact a person's health and wellbeing. Nutrition is the intake of food and focuses on the interaction of nutrients in the food consumed. They emphasize the importance of a well-balanced diet along with regular physical activity to prevent diseases and maintain good health.
Connected Kitchen: Through the use of an app, persons to connect their devices to the kitchen. It enables individuals to manage their grocery shopping, automatically replenish ingredients, and track their food consumption on a regular basis. Having the ability to fully monitor their food intake, persons can effectively manage caloric intake and maintain a healthier lifestyle.
Research: Dieticians, nutritionists, and doctors can benefit from the collection and analysis of participant data. Records kept before, during and after a program help evaluate its effectiveness. Data includes food and caloric intake, exercises attempted, and relevant historical medical data. Practitioners use this information to advise patients and in designing a suitable self-management program.