How to Select the Best Point of Sale Software for Your Business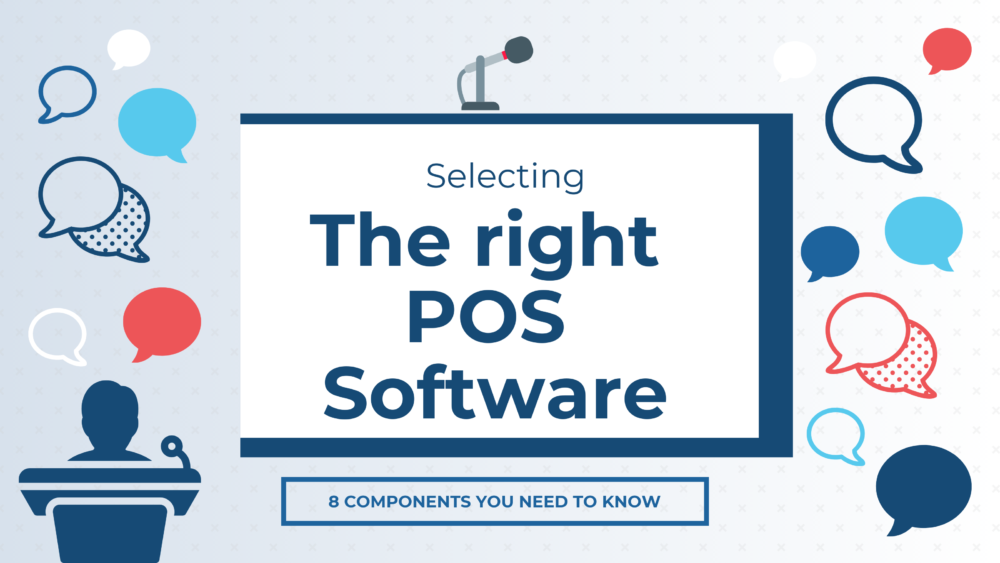 A Point of Sale is a term used to refer to a retail shop or restaurant, the checkout in the shop or any point within this environment where business transactions happen. It could also refer to the Point of sale equipment which include receipt printers, display transaction systems which are touch-screen, pole displays, amongst others.
The point of sale software is used to facilitate business transactions in a wide of range industries such as casinos, clubs and bars, restaurants, beauty salons, hotels and even hospitals. In other words, a point of sale system is of use in any industry that exchanges products & services for money.
The POS machine allows a customer make payment to a business merchant after purchase. After making payment the merchant issues the customer a receipt containing transaction details. The receipt is either printed by the machine or is sent to the customer electronically.
Modern Point of sale systems are adopted for use not just for their flexibility when processing daily transactions but because they provide other tools that helps to streamline various business processes.
The tools may include inventory management, customer relationship management (CRM) systems, financials, barcode scanner, biometrics or warehousing. Nowadays, a POS system is only as good as its integration with these tools. Also, with the increasing popularity of electronic commerce, many businesses are choosing to operate online and offline. In this case, a point of sale integrated with an electronic commerce platform becomes a necessity to facilitate online and offline business transactions.
You may like to read: Top POS Software, Free & Open Source
Point of Sale (POS) terminals and computers are also built to function with other accessories to improve customers shopping experience. Some of these peripherals are a visual display screen, touch-screen displays, printers and more.
What are the Features of Point of Sale Software
Making important business decisions have never been more important in our world today and choosing the right POS software is a very important business decision. Choosing the right POS system can be the difference between running an efficient, profitable operation and managing a business in disarray. Some features of Point of sale software are Fast Checkout, Sales Reporting and Analytics, Inventory Tracking, Database and E-commerce.
Fast Checkout: This feature helps businesses to facilitate business transactions as it reduces the sales team manual effort and sometimes payment is as simple as the swiping of cards.
Sales reporting and Analytics: The Sales reporting and analytic functionality allows you to keep track of your best-selling product, it also generates records of how much money you are making on each product.
Inventory Tracking: This is a must have feature of a POS system, it helps you monitor the quantity of your products making ordering of these products easier.
Database: A good point of sale software allows you to store customer data, this information helps the purchase team to know a customer's buying habits and also help customer service relate well with customers.
E-commerce: It is necessary to have a POS system that offers or at least integrates digital commerce capabilities because statistics show that 1.5 billion people every month visit a physical location that they searched online, three or four visiting with 24 hours
You may like to read: Top POS Software, Free & Open Source
What are the Types of Point of Sale Software

Adopting the Point of Sale Technology automatically provides a business with the competitive edge that it requires to better its competitors. This software automates a lot of business processes such as sales reporting and inventory management.
The functional Point of sale system allows retail businesses to manage inventory and monitor sales and purchases in real time. This system helps your company to be more efficient and organized. If you are out there for a machine that will process your customers' transactions, there's a range of options to choose from. Here is a list of some popular point of sale systems.
Countertop Terminals: This is the most popular type of POS system. You are more likely to see the countertop terminal in restaurants and small retail store counters. These devices are connected to your electronic cash register, making installment relatively easy. The terminal POS allows customers to pay using debit and credit cards regardless of the technology. This technology is as advanced as allowing customers to pay for goods and services by just swiping their cards. Sometimes the POS systems are integrated systems that include cash drawers, barcode scanners, label printers and ecommerce integration.
Mobile POS: We are in the era of smart phones and tablets. Businesses have begun to use these mobile technologies to process business transactions. It is one of the efficient and effective ways of processing credit card transactions. This type of POS systems is less secure than the terminal POS but are more convenient to use. It is necessary for retailers to partner with service providers that protect their client's data to prevent being listed on the credit card industry Blacklist.
What are the Key Performance Indicators (KPI's) of Point of Sale Software

There are several parameters with which to measure the performance of point of sale software. The following factors highlight the difference between a good and bad point of sale software;
Reporting Capabilities: A good POS system should have a reporting feature that is user friendly
Checkout: If there is a manual process that the sales team has to go through during checkout then the software need replacement.
Synchronization: Most POS software should have to ability to sync credit card data with the company's information, this helps facilitate the importation and transfer of customer data
Inventory Monitor: A good system tracks every purchase and monitors inventory level.
You may like to read: Top POS Software, Free & Open Source
What are the Benefits of Point of Sale Software

Starting up and Managing a retail could sometimes be overwhelming but adopting a retail POS system could make the process less difficult. A recent survey by a POS software review site has shown that 64% of single store owner are not using a POS system.
A good POS system ultimately saves time and allows management and employees to divert their attention to other important aspect of the business. Replacing outdated cash registers with a point of sale software provides a lot of benefits such as:
Automation: With a good POS system in place there is need for less labor as customers can access these systems themselves and conduct business transactions assistance.
Less Errors: Point of sale systems helps business do away with employee errors and saves cost on the long run.
Customization: With a point of sale system, you can create a customized ordering system for your customers. This way you can monitor the goods you have in stock.
Also, Sales reporting and analytics are automated. The POS system generated reports automatically and provides accurate reports in sales and purchase hourly, weekly and daily. These reports are provided in formats that are easily understandable.
What are the Latest trends in Point of Sale Software

There are several new innovations helping to shape customer-based experiences both in physical stores and online. This is good news for businesses in the retail industry because new methods and innovations help to create an engaging, positive and unique shopping experience for customers.
It is necessary for retailers to understand the importance of improving their business by embracing new technology. Here are some new POS software trends that businesses need to exploit to give them competitive edge in the business world.
Electronic Wallets & Credit Cards: There is a lot of buzz about mobile wallets in our world today. These electronic wallets allow users to store and use other form of currency for transactions. Cryptocurrencies such as bitcoins are being accepted worldwide for conducting online transactions. The convenience of e-wallets and credit cards means that more and more firms are likely to adopt it.
Cloud Based Solutions: Small and Medium sized business are looking to replace legacy technology with system are easily upgradable and meet their future needs. With cloud-based systems, consumers and retailers are provided access to the latest technology that allows them to update their software system anywhere and anytime. This is going to revolutionize the POS technology sector completely.
Mobile Point of Sale Software: Another trend that is on the rise is the mobile POS technology which allows for an interactive customer experience. This technology sometimes adopts biometrics and Artificial Intelligence (AI) as a source of customer recognition to provide customers with personalized experiences.
You may like to read: Top POS Software, Free & Open Source
 How to choose the right Point of Sale Software
Type of business: Merchants have to consider their type of business before making the decision of which POS software to buy so as to prevent purchasing a system with less functionality than is required.
Cost: Every well-organized business plan includes a budget; business owners are advised to purchase a system that aligns with the company's spending plan.
Software requirements: In the case of mobile POS software, make sure you are aware of any specific hardware or Operating system requirements that you might need to run the software.
Flexibility: Various POS systems are integrated with different functionalities; this a very important factor to consider when choosing a particular POS system.
Top POS Software
Top POS Software
PAT Index™
Top POS Software Free
Top POS Software Free
PAT Index™
Top POS Software Open Source
Top POS Software Open Source
PAT Index™
You may like to read: Top POS Software, Free & Open Source
You may like to read: How to Select the Best Point of Sale Software for Your Business