How to Select the Best Marketing Performance Management Software for Your Business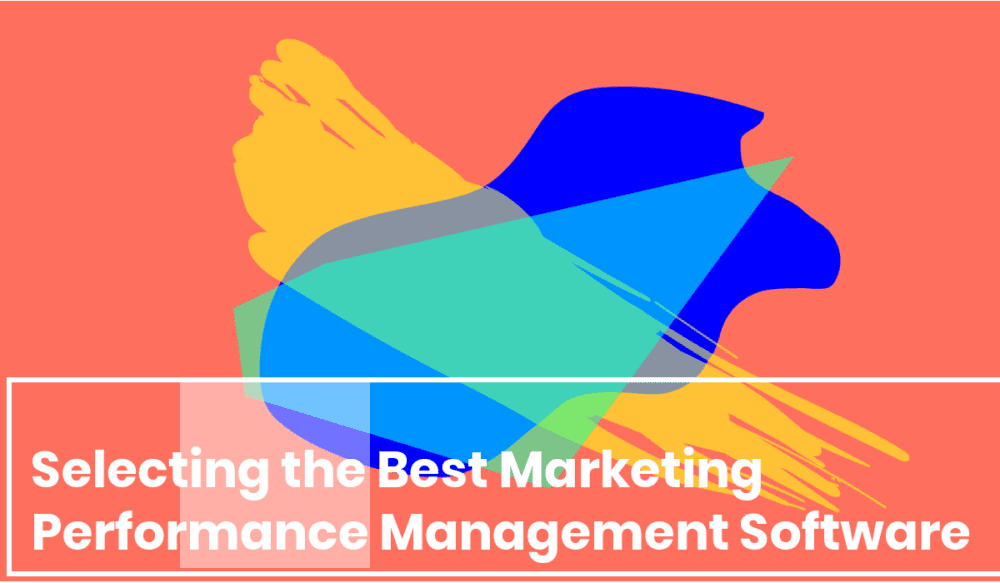 Measuring marketing performance is one of the key activities in the process of managing modern enterprises. The rationality of the measurement is conditioned by clearly defined purpose and selection of a criteria system that will enable the set goals to be achieved. One of the key purposes of measuring business and marketing performance is control. It is a phase of a management process that measures the achievement of goals, strategies and the effectiveness of the organization and undertakes corrective actions when it is found to be necessary.
Measuring marketing performance helps management to continually review its business model, to create value for key entities and groups. It is also important for communication and implementation of the strategy. The development of a reliable and applicable system for evaluating marketing performance becomes an important goal for supporting decision-making and budgeting for marketing activities. Based on the results obtained by measuring marketing performance, the company finds out what its competitive position is, how much and how it can improve its position if it realizes the necessary changes.
Marketing Performance Management Software helps marketing organizations to manage marketing investments, build marketing plans and measure results and business impact. The consolidation of these three elements gives real transformational marketing insights. MPM Software allows companies to run marketing more as a business. It is all about planning activities more strategically, evaluating their impact and that, as a result, leads to making better marketing decisions.
MPM Software builds a connection between your customers and your business and empowers you to create more collaborative relationship with the finance, integrate your marketing plans to the sales forecast, work with your service teams improving the overall customer experience. With these attributes, the Marketing Performance Management Software will align your business with the set goals. It is possible to investigate and understand where adjustments need to be made in order to hit predefined targets; see which teams are under-performing and drill in further to investigate which specific activities are under-performing. Ultimately, the MPM Software has the power to take your marketing teams from cost center to profit center and, thus, allowing you to take a full charge of your marketing performance.
What are Marketing Performance Management Software?
Marketing Performance Management Software provides features and functionality to analyze data, make predictions, and optimize marketing programs, campaigns and resources. Marketing Performance Management has BI tools, analytical workbenches, dashboards, visualization, modeling, simulation and optimization to predict, monitor and optimize marketing programs .
This helps in planning, production, execution, and measurement and provide a single, integrated view across marketing that includes access to all your customer data, regardless of form or location, and powerful data cleansing tools to ensure consistency, accuracy and reliability. Managing the marketing organization's performance has been an ongoing challenge for marketing leadership and their teams, and marketing executives are increasingly being asked to identify and validate marketing's impact on shareholder value.
Marketing Performance Management Software helps companies make smarter sales and marketing decisions across all channels, media and customer segments. It is software, insight and strategy all in one service. It delivers actionable insights companies can use to acquire new customers more efficiently and capture more value from each ongoing relationship. Marketing Performance Management Software helps you understand, align and improve the performance of your marketing efforts, as well as quantify how marketing contributes to your company's overall success.
What are the Features of Marketing Performance Management Software

Marketing Performance Management Software features that will help marketing organizations to plan more effectively and make more impactful decisions. These solutions provide analytically derived tactical and strategic insights and delivers them via a single, comprehensive marketing framework designed to solve the key marketing performance management issues you face.
Standard Marketing KPIs: KPIs that will incorporate marketing best practices – business metrics, marketing process metrics...
Analytically Driven Insights: With predictive analytics and correlation analysis you will have a historical view, as well as forward look at latest trends.
Single and Integrated View Across Marketing: Guaranteed data accuracy with powerful cleansing tools.
Timely Visualization: Transparent, customized view and collaborative metrics.
Industry Standard APIs: Seamless integration with leading marketing performance platforms and any other system.
Marketing and Tactical ROI: Understand how different programs and activities affect your performance and connect marketing spend and sales results.
Display Tabs: Detailed view of planning, execution and closure phases.
Gantt View: Holistic overview with functional multi-format export and smart filtering abilities.
CMO Dashboard: Snapshot overview of project and production KPIs with regular updates.
Performance View: Interactive visualization of marketing investments and business ROI.
Progress Tracking: Time based, Resolved issue count progress and story point progress tracking.
Scalability: Highly scalable environment powerful enough to handle the most intensive usage.
Authentication and Security: Fully supported transparent authentication with integrated security.
Directory Management: Synchronize users with directory connectors.
Product Planning Development: Supervise the search, screening development and commercialization of new products.
Social Marketing: Monitor the global sentiment, measure performance and track your voice across social platforms.
Scheduled Sends: Various custom timelines and sending options; one-time sends and scheduled reporting.
Channel Performance Analytics: Monitor data consumption and competitive marketing information.
Data Management: Pull data from different sources and synchronize them.
Traditional Performance Report: Estimates the effect of your broadcast media.
Scorecard Module: Track non-linear goals and milestones anytime.
Marketing Calendar: Structure marketing efforts simple and easy.
Approval Cycle: Eliminates confusion and delays, maintain a system of records.
Roadmap Planning: Maka data-driven decisions and keep anyone informed.
Custom Platform Building: Seamless integration with internal systems and creating personalized applications.
Custom Tracking Domain: Provides an opportunity to build your own sender reputation.
What are the Key Performance Indicators (KPI's) of Marketing Performance Management Software

KPIs are key performance indicators and benchmarks that support the business strategy and successful business performance and reflect the measure of business success and sustainability of the company's business strategy based on the marketing performance.
Unique Website Visitors: A precise measure of online marketing activities.
Cost per Lead: A number of strangers that become potential customers.
Marketing Qualified Leads Generated: It represents leads that meet the requirements to become attractive customers.
Revenue Growth Rate: Shows how well the business is developed.
Marketing Generated SQLs: Provides your business with constant influx of qualified leads.
Cost per SQL: Tied to future marketing plans developments, it locates costs and SQLs generated from those specific costs.
Customer Retention: It represents communicated value and value delivered throughout organizations.
Marketing ROI (MROI): This KPI is concentrated on marketing as a one-time expense.
What are the Benefits of Marketing Performance Management Software

Marketing Performance Management delivers tools for measuring, managing, and analyzing marketing performance to maximize effectiveness and optimize the ROI of marketing. Key benefits of a Marketing Performance Management Software include:
Aligning marketing performance to predefined goals: Helps you to identify and prioritize opportunities and verify strategies.
Connect marketing performance to financial performance: It enables successful and practical coordination between marketing and finance.
Spending optimization: Regulates marketing activities and assigns the budget.
Maintains accountability: Provides feedback and reviews strategy.
Meaningful measurements: It ensures the unbiased approach to employees based on the individual performance.
Focus on results: Issue depersonalization, the spotlight is on results, not personalities.
Marketing record: It provides a historical overview of all marketing activities.
Statistical model integration: It collects and aggregates data while boosting efficiency.
Data inclusivity: It consolidates all data.
What are the Types of Marketing Performance Management Software

Marketing Performance Management (MPM) measures your progress towards your marketing objectives and manage every stage of marketing performance, putting them on the path to better marketing performance and inspiring confidence.
Data focused: It helps you aggregate and process data, as well as consolidate and synthesize multiple data sources.
Model focused: Complex and reliable models ensure custom marketing mix solutions.
Technology focused: Integrated with syndicated-type software tools; offers marketing benchmarks with channels and verticals.
All these models are designed to reflect recent marketing investments and boost overall company's performance.
What are the Latest trends in Marketing Performance Management Software

Latest Marketing Performance Management trends that will boost marketing processes for maximum productivity are:
Employee autonomy: This means that employees will have more authority over their personal development, goals and careers. As a result, the burden on the managers will be significantly reduced and workers will have the opportunity to manage their own schedules.
No more traditional performance ratings: Performance rating will be replaced with future-focused questions. This will increase employee satisfaction and it will be possible to differentiate performance for pay purposes and goals.
In-The-Moment Feedback: Feedbacks from managers to employees will be given on a regular basis, not just for the annual review. This provides employees with clearer insight into their performance at work.
Simplification: The focus will be directed towards employees and their progress, not on paperwork.
Aligning Objectives Upwards: Employees will have the responsibility to decide objectives that are aligned with the company's strategy.
 How to choose the right Marketing Performance Management Software

Marketing Performance Management delivers the marketing's ability to gain access to insights, analyze data, make predictions, and optimize marketing programs, campaigns and resources. It is important to choose the software that will help you to train employees and, also, support initiatives for the most effective and successful decision-making processes. New marketing performance management platform must be easy to use, intuitive and adaptable to company's staff. Having considered that, here are several tips on choosing a right marketing performance management solution:
Consider your requirements and features of the shortlisted software: You must have a precise clarification of what you want to do with MPM software: provide better feedback, gain insight into employees and their needs.
Cost: Consider subscription plans (monthly, yearly, per user), available discounts for yearly subscriptions.
Consider your Integration options: It is highly recommended that your new MPM software is easily integrated with software that is already in use.
Scalability: Scalable solutions are always better because they grow as a company grows and can be adapted to businesses of all sizes.
Mobile capabilities: Any modern and effective marketing performance management solution should provide employees and staff with a consistent experience on mobile, laptop, desktop.
Cloud-based: Cloud-based solutions will keep you up-to-date and informed with the best performance practices and technologies. Your organization will grow and move with speed and agility.
Flexibility on multiple levels: The new platform should be able to quickly adapt to the new changes and also support different processes and employee types.
Simple alignment between department and organizational goals: Synchronizing managers and teams and directing them towards the same goals. It provides an insight into how individual goals impact global organizational objectives.
Organization wide sharing functions: Marketing performance management system should have the ability to record achievement of the employees and share them socially across teams or the organization.
Top Marketing Performance Management Software
Bizible, Musqot, Allocadia, Hive9, Live, OptiMine, OptimaHub, SmartMPM, SAS for Marketing Performance Management are some of the Top Marketing Performance Management Software.
Top Marketing Performance Management Software
PAT Index™
1
Bizible
Bizible automatically track marketing interactions across all channels, from keywords to conferences and everything in between.Insights to help you measure and optimize marketing efforts for revenue to maximize growth and understand and impact the future with a goal-oriented and high fidelity forecast to help you make decisions. Bizible unifies user behavior and advertising data with sales outcomes, allowing user to control the success of the marketing investment. Bizible use omni-channel marketing attribution data to align teams under one goal: revenue. Bizible's "CMO" dashboard provides clarity across all the marketing channels -- whether offline or online -- so one can maximize…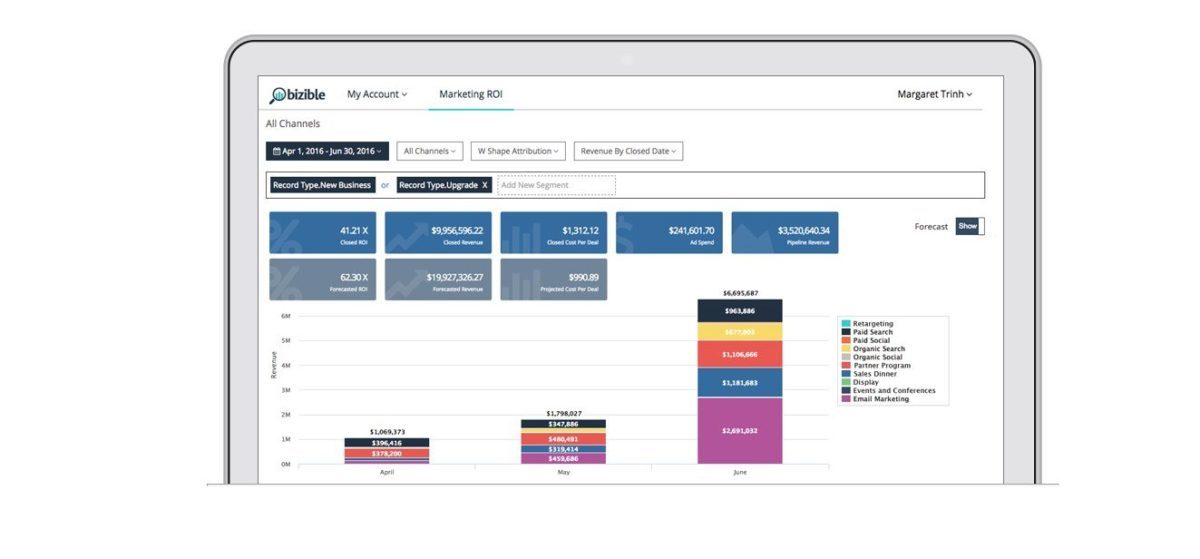 2
Musqot
Marketing Performance Management (MPM) is the analysis and improvement of the efficiency and effectiveness of marketing. This is accomplished by focus on the alignment of marketing activities, strategies, and metrics with business goals. It involves measuring, managing, and analyzing marketing performance to maximize effectiveness and optimize the return of investment (ROI) of marketing. To effectively apply a Marketing Performance Management approach, organizations need some sort of IT solution to support them. The collection and analysis of relevant data is a crucial part of Marketing Performance Management. By thoroughly analyzing the data, organizations can gather actionable business insights to improve the…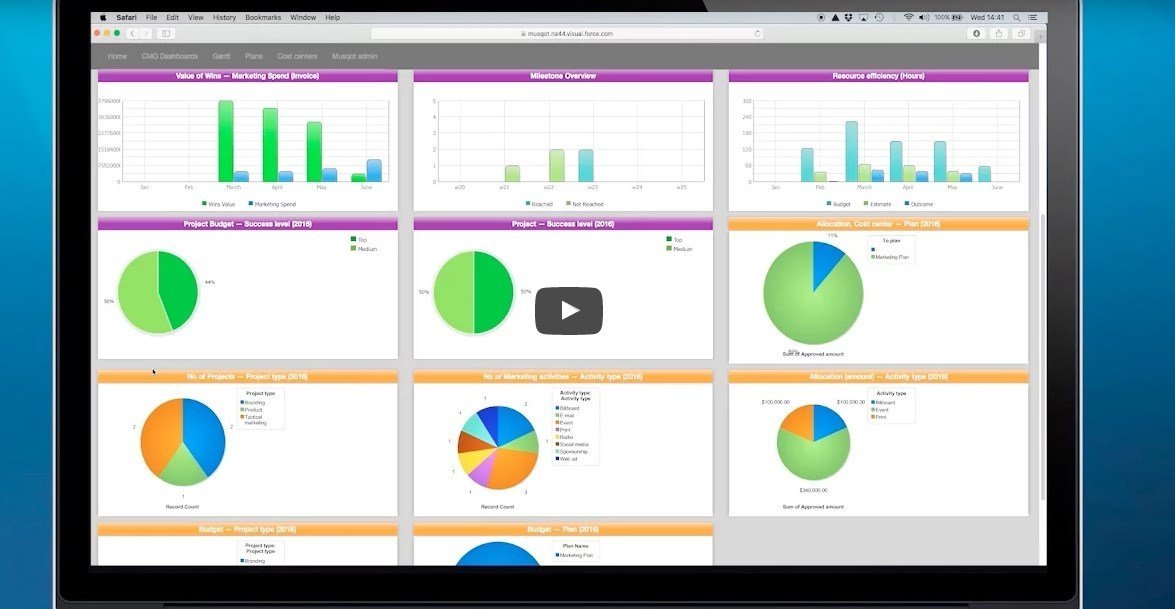 3
SmartMPM
SmartMPM stands for Marketing Performance Measurement and is cost-effective marketing intelligence for real-time performance analysis of integrated campaigns. The set of marketing dashboards allow its users to compare traditional and digital marketing channels throughout the lifecycle of the campaign. And they can measure the ROI of all the aspects of the campaign online and offline in near real-time. SmartMPM combined with a free Google Analytics account for a cost-saving powerhouse compared to tools with significant price tags. SmartMPM for agencies and media companies deliver precise, dynamic and transparent campaign measurement and ROI reporting to their clients illustrating the campaign's value.…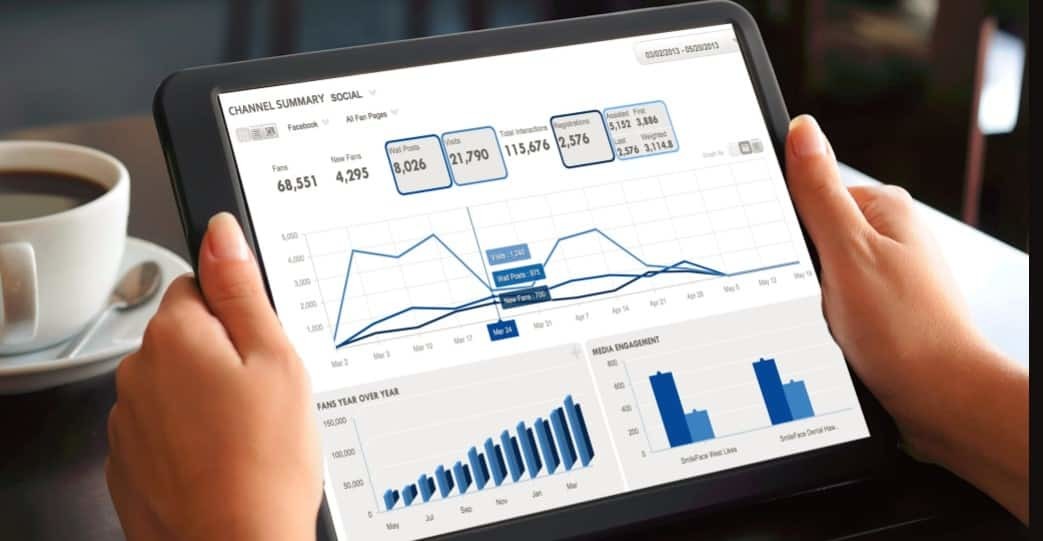 4
Allocadia
Allocadia Marketing Performance Management is planning, budgeting, and performance measurement software built for revenue-driven marketing organizations. It aligns corporate strategy with its plans, forecasts ROI and enlightens you about the revenue impact. With its performance measurement feature, users can have a bright idea of what is going around and where their day-to-day operations are leading. It allows it, users, to keep a keen eye on their present situation and also give a chance to secure the future. Allocadia is cloud-based software that allows its users to access facts and figures virtually from anywhere. With this distributed data, everything is some…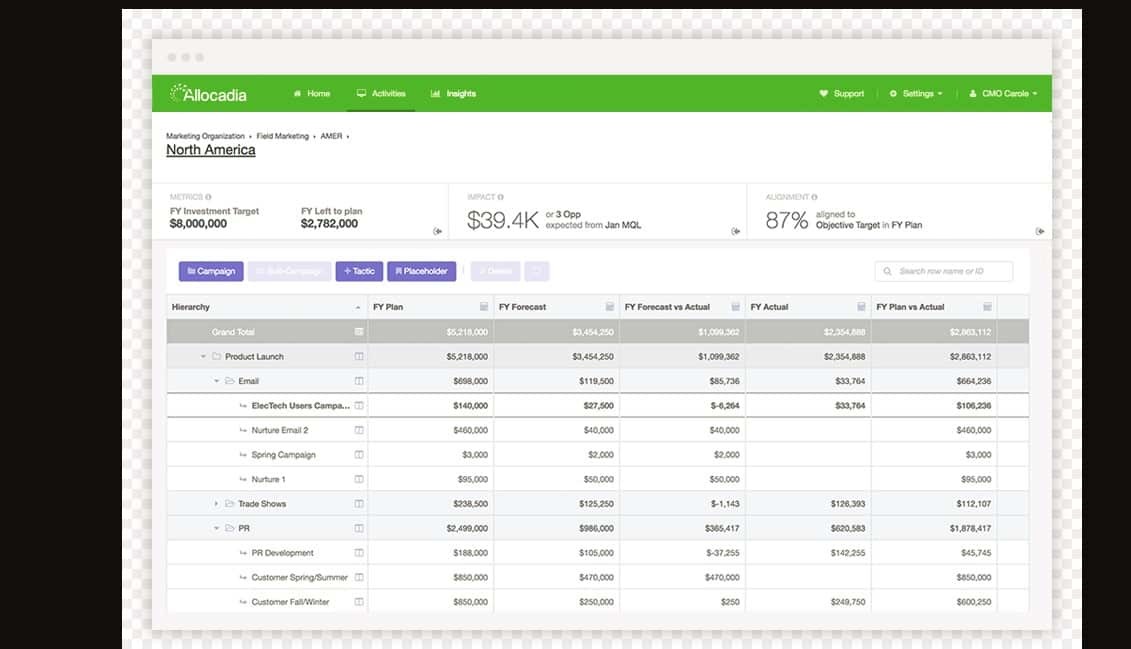 5
Hive9
Hive9's is a marketing performance management solution that is set out to design a marketing performance management solution that would help B2B CMOs, demand gen leaders, and marketing ops warriors who want to plan, measure, and predict revenue from marketing. Hive9's marketing performance management solution aligns marketing with business goals, illuminates performance and helps revenue centric marketers look ahead. Hive9 delivers value in days, so marketers can quickly see which initiatives work best and align investments to drive results. The cloud-based solution integrates and consolidates market. The solution integrates and consolidates marketing efforts, investments and plans in a collaborative way,…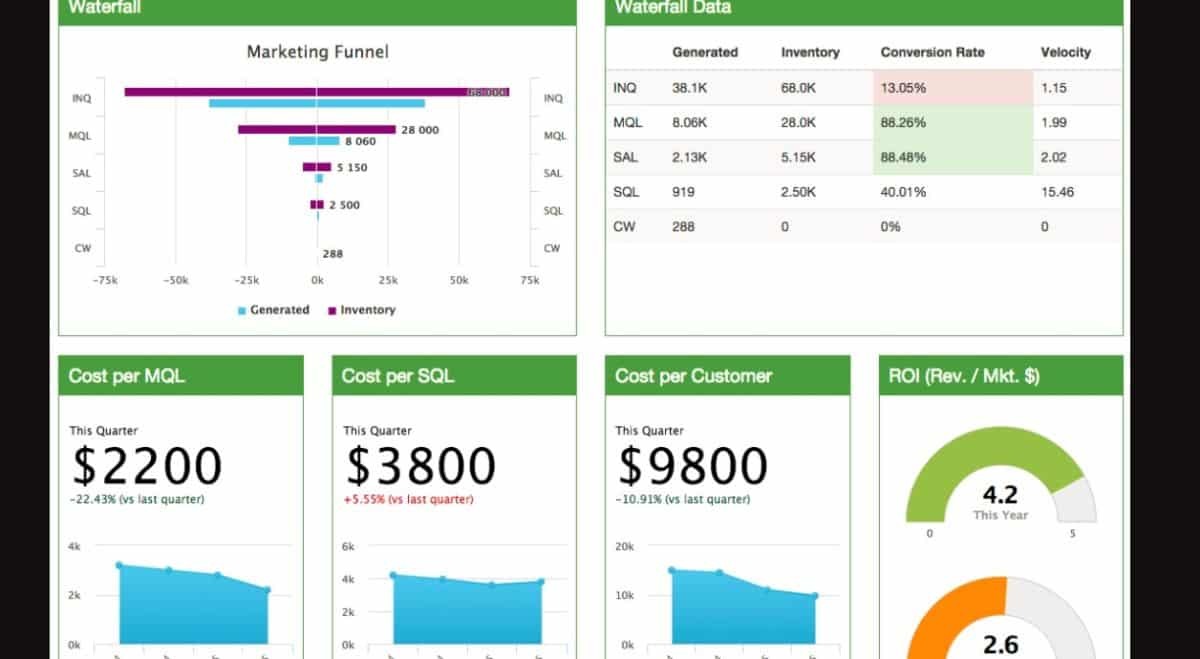 6
SAS for Marketing Performance Management
SAS for Marketing Performance Management delivers a unique combination of tactical and strategic capabilities for managing and improving organization's marketing efforts. The solution helps to develop a customer-centric, strategy-driven process that gives timely and complete access to critical information and takes full advantage of the power of analytics. It allows decision makers to spend less time looking for answers and more time driving strategic decisions and instills confidence in strategic decision making. SAS or Marketing Performance Management helps organizations to understand, align and improve the performance of their marketing efforts, as well as quantify how marketing contributes to the company's…
SAS for Marketing Performance Management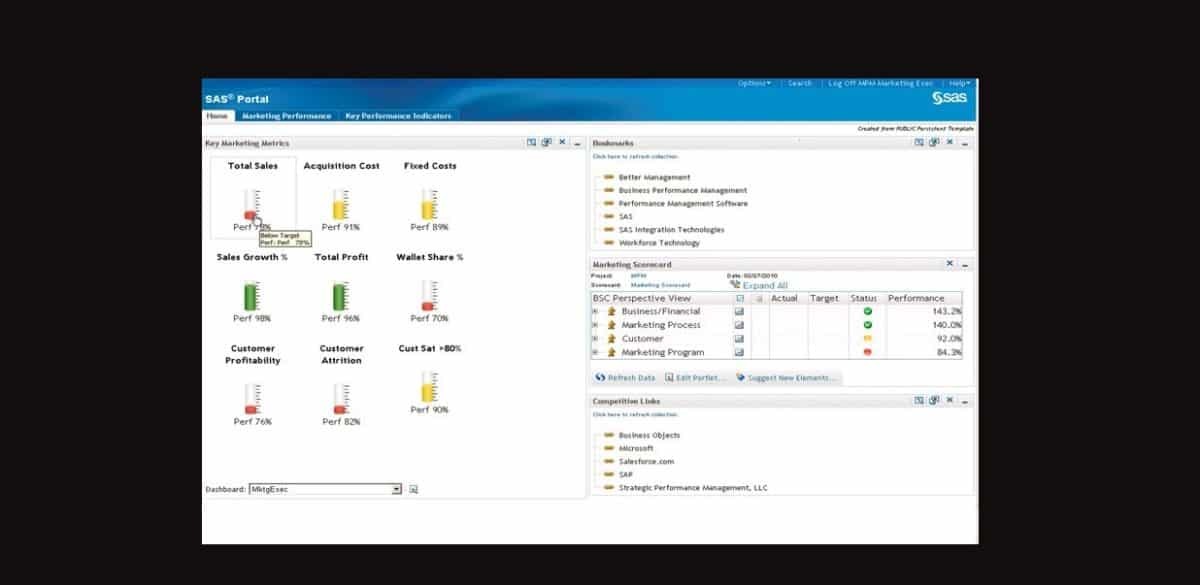 7
Live
LIVE is a Marketing Performance Management platform, which enables leading Advertisers around the world to monitor, evaluate and optimize their marketing investments on an ongoing basis. It provides visibility to all marketing investments and resulting business performance, bridging the gap between paid (digital and traditional), owned and earned media investments. It allows business users to rapidly generate insights from previously disparate datasets, thereby extracting more value from existing data assets and avoiding wasteful ad-hoc data processing Live enable users to get instant visibility across all Marketing investment vehicles and resulting business performance through easy-to-use customizable dashboards. And evaluate the effectiveness…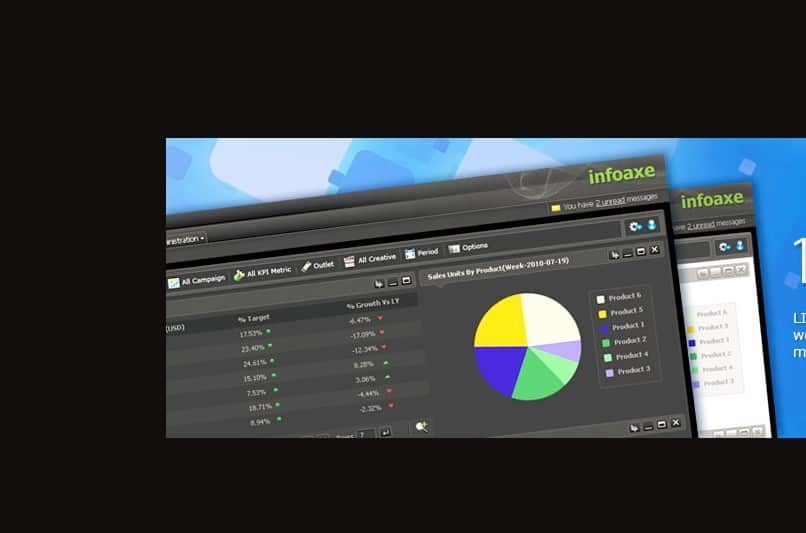 8
OptiMine
OptiMine Software is a cloud-based omni-channel marketing analytics and optimization that helps marketers grow their businesses and achieve significant ROI lift from their ad spend. OptiMine Software offers products such as Impact, Insight and Together. OptiMine's ad measurement and optimization platform lets marketers maximize ROI by gaining insight into every ad's contributions to financial performance, while optimizing ad mix and spend across digital display, search and social channels. OptiMine Insight is a cloud-based agile marketing measurement platform that measures the cross-channel performance of all the user's channels and ads- offline and online. OptiMine Insight also connects the dots between individual…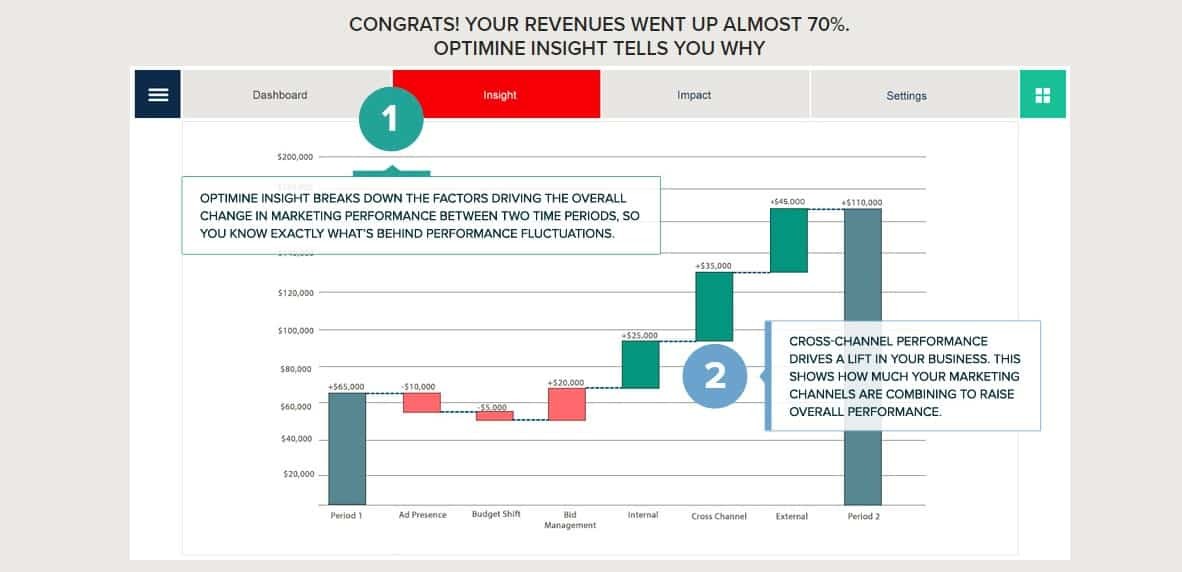 9
OptimaHub
OPTIMAHUB is a Customer Journey Analytics with Marketing Attribution which enables users to understand and optimize the return on marketing investment (ROI, ROMI, ROAS) the user's various activities generate; ensure that the user's business not only acquires new customers but people that can actually afford the purchase and emphasize the customer journey touchpoints that work and identify and eliminate the ones that do not. OPTIMAHUB offers features such as Vendor Independence, ROAS + ROMI Reporting, Wide Range of Reports, Custom Attribution Models, Hidden Markov Models (HMM), Journey Stage Modeling, Covering All Channels, Paid, Earned + Owned Media, Digital + Physical…