How to Select the Best Software for Education Industry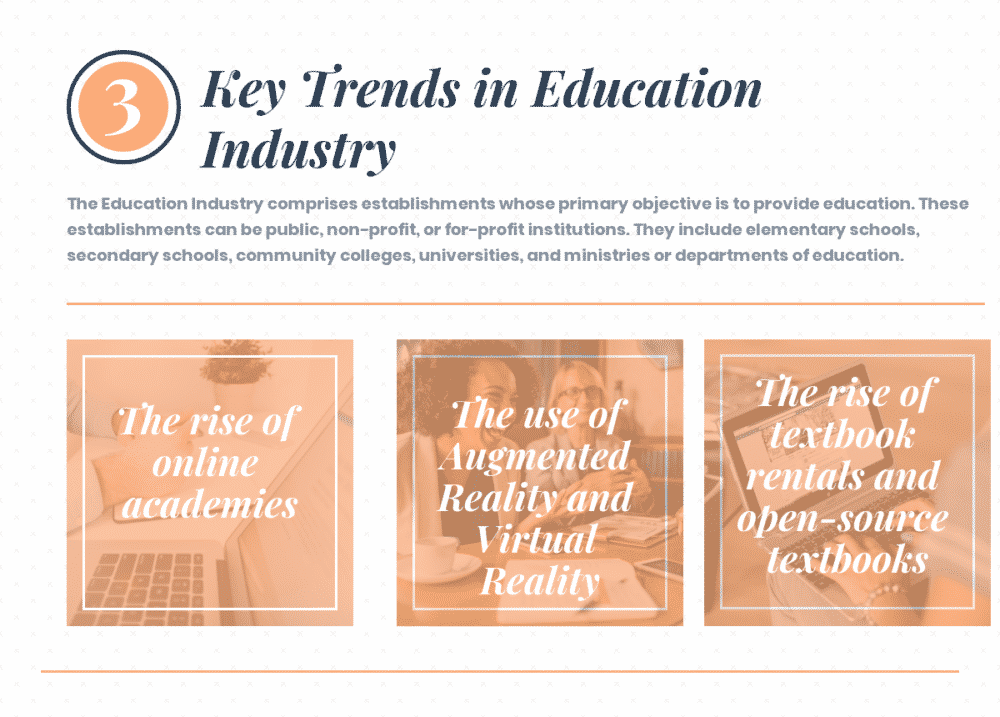 The Education Industry comprises establishments whose primary objective is to provide education. These establishments can be public, non-profit, or for-profit institutions. They include elementary schools, secondary schools, community colleges, universities, and ministries or departments of education. Other constituents of a modern education system include charter schools, online academies, vocational centers, and corporate educational support services. Elementary school teachers work with children at the kindergarten level through to sixth-grade level. Secondary teachers instruct students at both junior and senior high school levels. At the college and university level, lecturers and professors instruct undergraduate, graduate, and postgraduate students.
In vocational centers, Instructors teach students technical skills that have direct application in the job market.The education industry plays a major role in the economic development of both developed and developing countries. Among the many resources that play a part in the growth of a country's economy, human capital is perhaps the most important.  Educational institutions contribute, in a major way, in the development of this resource. They are tasked with providing the talent pool for other industries, and this is critical when competing in a global economy.
The Education Industry also generates large scale revenues and employment. For instance, the revenue generated from higher education alone in the US is over $400 billion. In addition, about $5.6 trillion a year is spent education and training globally if you put into account the money governments, private sector, families, and individuals put in education. On matters employment, education employs about 5% of the global labor force. Undeniably, education plays a crucial role in reducing poverty and inequality and laying a foundation for sustained economic growth.
Governments are expected to develop and implement strategies that promote education and enrollment of students in higher education. High-enrollment in higher education can translate into more skilled labor, which can provide a positive impact on a country's GDP. Moreover, a bigger number of enrolled students results in a greater number of job opportunities for educators. However, this is not the case in many developing countries around the world as governments fall short of these expectations. Educational institutions there struggle to deliver required skills for its workforce. This may be attributed to limited resources, few schools, poor infrastructure, poor management, etc.
All in all, the future of the education industry is promising. Stakeholders have started to realize that the 'one size fits all' approach is no longer feasible; that students excel at different things and can be grouped by intelligence and potential rather than age. The education system of the future will focus on mastery learning where students can learn at their own time and pace. Success will be measured by mastery of key concepts rather than passing standardized tests.
Technology is also being integrated into every sector the education industry. Educators can now use other modes of delivery to teach and communicate with students apart from the classroom. With digital technologies such as live streaming and video conferencing, students can now earn certificates through online academies. Universities are also offering online courses that are delivered and completed over the internet. Other players in the education industry should now embrace digital technologies as this is what will shape the future of education.
What are the Key Segments of Education Industry?
The consumers: Students can be thought of as the consumers of the education industry. They need the support of dedicated educators to achieve their educational goals and obtain the knowledge and skills they need. With each passing year, students are rallying for technology-based learning models, better education outcomes, and an appropriate ROI.  All other industries can be considered as consumers of the education industry for they depend on it skilled labor.
The institutions: They include the various public and private schools, colleges, and universities. Vocational education centers also provide job-oriented education through the apprenticeship. Other institutions include ancillary education services such as charter schools, special schools, and educational content suppliers. These institutions should utilize such information as financial and student data to plan, evaluate, and implement strategies that can improve student's learning outcomes.
The workers: Workers in education industry include administrators, teachers, librarians, lecturers, professors, sports coaches, counselors, etc. Textbook publishers and assessment providers also play important roles in the education industry. All workers in this industry are tasked with helping students achieve all their educational goals. Teaching and instructing can be a challenging task but successful teachers/instructors believe in and use the power of education to transform their students' lives. They should always strive to make efficient use of available resources to improve enrolment numbers, student learning outcomes, and operational efficiency.
What are the Key Trends in Education Industry?

The education industry is undergoing more changes with time. Startups are now filling in gaps and faults in the industry by leveraging new technologies. They are bringing forward new innovative ideas which if implemented can help re-shape the education industry.
The rise of online academies: Online academies are becoming popular because of the real-time and interactive atmosphere which they provide. While leveraging available interactive multimedia technologies like live-streaming and video-conferencing, students can now complete their courses entirely online. Students and teachers/lecturers interact and hold discussions in a classroom-like environment over the internet. Universities aren't being left behind and more and more online programs and distance learning models are being established. They are even offering online courses to foreign students, right in their home countries. Lecturers are offering customized courses and students can learn and take exams entirely online. In this digital world, global competition amongst universities and now online academies will continue to increase.
The use of Augmented Reality and Virtual Reality: Augmented Reality technology is now being utilized to enhance learning by displaying virtual 3D models on 2D spaces. Educators, especially those in science and engineering, can now make interactive presentations and models without the tedious work of creating physical models. By use of Virtual Reality, simulations which would have been run only on computers can now be run in a Virtual Reality space. This allows users to experience the exact conditions as they would in a real-world setting, which is a big stride in educational research and training.
The rise of textbook rentals and open-source textbooks: The billion-dollar textbook industry is now being challenged by the emergence of alternatives like cheap rentals and open-access textbooks. Startups like Chegg and Campus Book Rentals have developed businesses from renting out textbooks to students at affordable rates. Their selling points are instant access to online books, savings, and other unique features. Renting college textbooks is now cheaper than buying and then reselling the used books. This has seen the amount the average student spends on course materials go down. Educators are also developing and making customized educational materials and offering them as free digital textbooks. Students can then access and read these e-textbooks on their smartphones and tablets.
These are some of the key trends in the education industry today, but this list is far from comprehensive. There are several other trends not mentioned here that are going to influence this industry in the near future.
What are the Key Competitive Advantages in the Education industry?
For educational institutions to experience continued survival and development they have to leverage several competitive advantages in the education industry. These are factors that if implemented strategically can change how teaching, learning, and related support structures are designed.
Information technology: The effective use of information technology in its various forms is well placed to assist educational institutions to gain a competitive advantage in the education industry. As mentioned above, technology is being used to deliver educational materials and courses. Instructors are now able to lecture, give assignments, and conduct tests through the internet. Technology is also providing the means and infrastructure for administering and delivering education services on an international level. Sustainability in the education industry will be determined by how well consumers, workers, and institutions embrace and leverage information technology.
Location: The location of educational institutions provides a sustainable competitive advantage that might influence revenues and future prospect of growth. Location determines the ability of an institution to attract more students and prominent staff. For instance, the proximity of an institution to a city center can influence a students' university choice decision. It is presumed that city centers are served by well-established public transit routes and offer more employment opportunities. Additionally, if an institution is close to a housing estate, that will act as a competitive advantage for them.
Governmental and non-governmental funding: Students receive extensive governmental and non-governmental funding through loans, grants, and scholarships. Education institutions, on the other hand, obtain financing for projects and curriculum development from the government. Corporates too provide funds to universities in exchange for a skilled workforce and research projects performed by the universities. There is a growing need for accountability on how these funds are put into use.  Using the funds to implement educational projects that help produce graduates with employable skills can provide a competitive advantage for educational institutions.
Other competitive advantages include the reputation of an institution, Curriculum and educational standards, Cost of education and the opportunity cost of education, etc.