What is Accounting Software? Features, Benefits and Advantages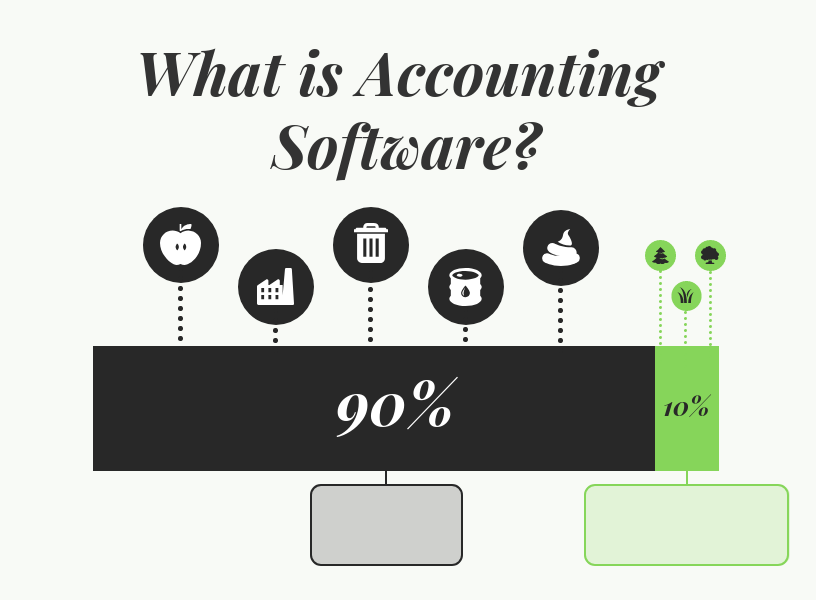 Accounting Software is used by accounting professionals to process financial transactions like accounts receivable and payable, invoicing, tax compliance, general ledger, cash flow analysis, trial balance, income and expense statements, balance sheets, payroll among others.
With the reports generated, an organization can get a glimpse of how they are performing financially and create future budgets. Accounting software enables the efficient and fast processing of financial transactions.  Automation of processes leads to a reduction of staff costs who would previously be engaged in manual processing of data. There is also a reduction in human accounting error. Records are automatically kept up to date.
You may like to read: How to Select the Best Accounting Software for Your Business
What are the advantages of Accounting Software?
Simple and fast data entry processes
In-depth and comprehensive financial reports for better decision making
Reduction of manual errors due to automation of processes
Saves time taken for approval of invoices and cash disbursements
Saves staff costs on manual accounting
Multiple departments have access to centralized accounting data
Enables scalability as the organization grows
Secure storage of vital company data; can be done offshore
What are the benefits of Accounting Software?
Simple and fast data entry capabilities
Improved accuracy due to the reduction of human error
Improved collaboration between departments through a centralized database
Reduced operational costs through the elimination of outsourcing of bookkeeping
Simplified tax compliance; software can be customized to handle local tax codes
Improved productivity by reduction of approval processes
Better decision making processes through the acquisition of timely and informative financial reports
You may like to read: Top Free and Open Source Accounting Software
What are the feature of Accounting Software?
Invoicing and billing: Handles production of invoices and sending reminders to customers on payments.
Payroll: Handles all the company's data that relates to payments made to employees. This includes incomes, deductions, income tax, overtime calculations, leave, and generating pay slips.
Reporting: Reports generated like Income statements, cash flow, balance sheet, or trial balance help to show the financial position of a company.
Bookkeeping: deals with sales and purchase ledgers and reconciliation with general ledger.
You may like to read: Top Accounting Software
Top Accounting Software
PAT Index™
What are the disadvantages of Accounting Software?
Any potential loss of accounting data can paralyze an organization
May experience false financial reports if errors were made during data entry
Accounting personnel may engage in fraud by manipulating the data
The initial costs of setup can be high for some organizations; this includes purchase, migration, and training costs
The accounting software has to be upgraded some time to take into account evolving business processes
What are the trends of Accounting Software?
Data security: Data fraud remains a key challenge. More investments in data encryption and biometrics will be required.
Blockchain: This new technology will influence how financial records are stored. Some of existing accounting software may be rendered obsolete.
Cloud-based apps: Organizations are moving from desktop-based software to mobile apps where financial data being accessed on cloud.
AI Automation: traditional bookkeeping processes will be replaced by machine learning.
What are the Best Practices of Accounting Software?
Have basic knowledge of the various financial statements like balance sheets. The software only prepares it, but accountants are tasked with interpreting them.
Find the right accounting method – cash or accrual
If for small business owner separate personal and business accounts
Be familiar with your tax liability – personal and corporate
Perform regular independent audits of the system
Reconcile records with monthly or yearly bank statements
You may like to read: How to Select the Best Fund Accounting Software for Your Non-profit organization