How to Select the Best A/B Testing Software for Your Business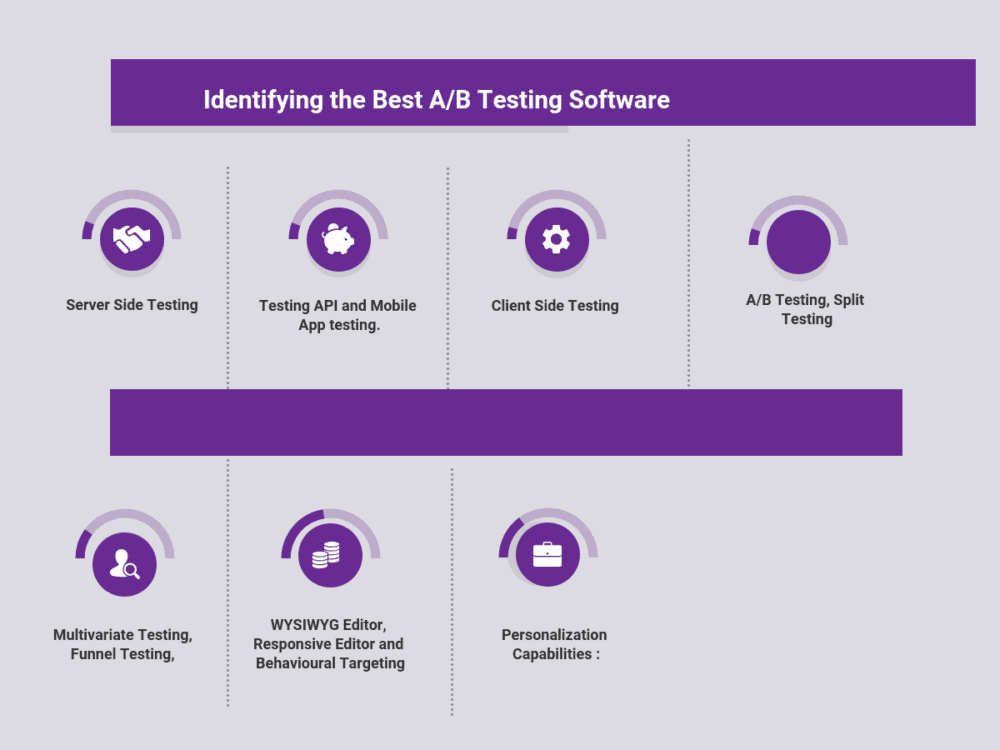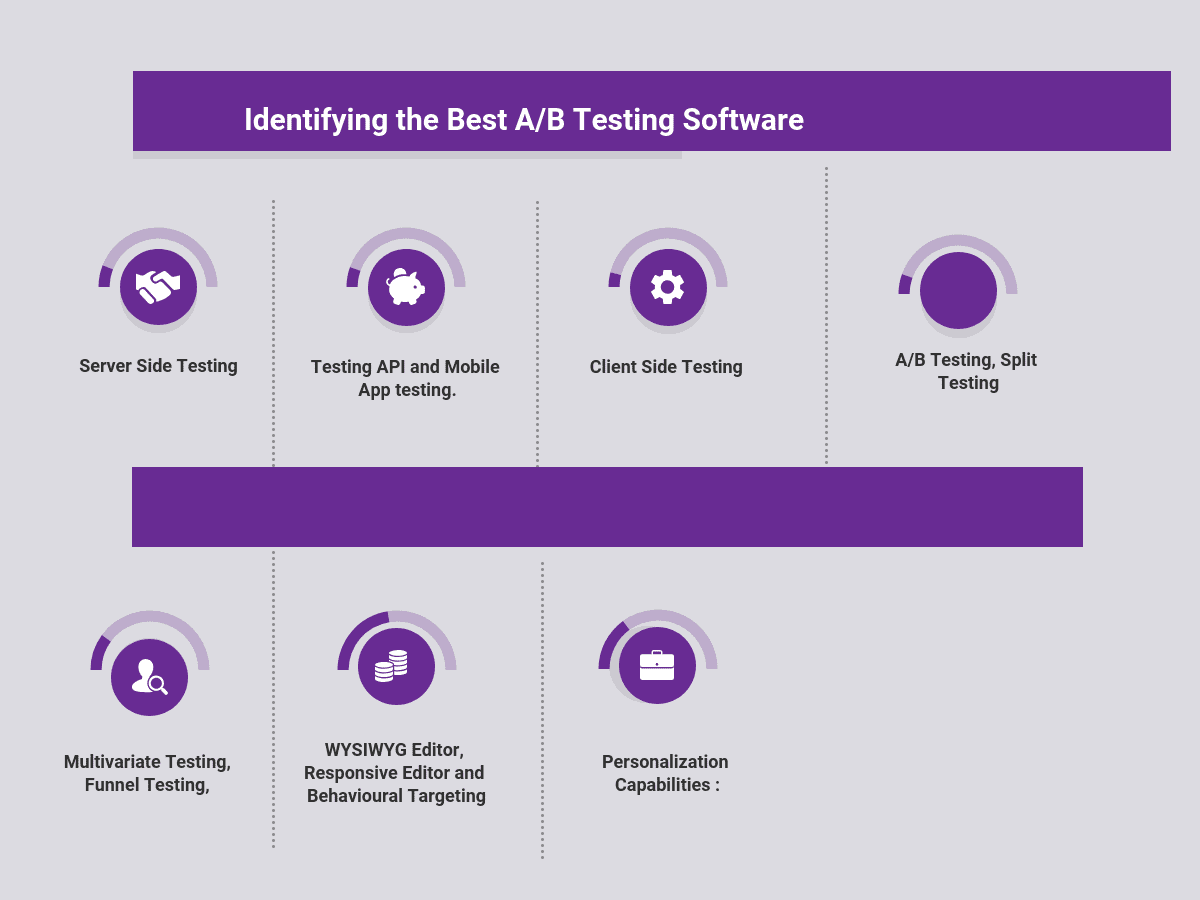 A/B testing software is one of the most popular ways to optimize your online marketing strategy by improving conversion rates and reducing bounce rates. Improving conversion rates via the use of A/B testing tools for mobile applications and websites is the most effective way of increasing sales.
Used consistently and effectively, A/B testing software improves the overall experience of users on your website and increases conversion both in the short and long term. A/B software are particularly helpful in digital marketing campaigns. The performance of a digital marketing strategy is affected by several variables and they are landing page, call to action buttons, call to action text, links, headers, content, awards and badges amongst others.
It is necessary for internet marketers to figure out the best combination of all these factors to provide consumers with the best online shopping experience. One of the ways to test these combinations is A/B testing. A/B testing (seldom regarded to as split testing) is performing a comparative analysis of two different website combinations to see which one performs better on the internet and the tool used to run these tests is known as A/B testing Software.
The A/B testing software creates two variants of your website or mobile app. It then allows you to split website traffic into two halves. Presenting each half with a different version of your website, the software then measures and stores information on how these users interacts with both variants.
After collecting these information, the system then conducts statistical analysis to determine which version provides consumers with the best user experience. A/B testing tools allows agencies to make effective changes to various consumer experiences while carefully collecting data on the results.  This allows them to make insightful assumptions on why certain variables affect user behavior more than others.
A/B testing tools not only provides insight into conversion impact in the short term but It provides enough data to help you plan for the future. For example, you are less likely to adopt a feature similar to a previously failed feature.
What are the Features of A/B Testing Software  
The A/B testing tool could be a standalone software or be part of an integrated tool. Standalone A/B testing tools have several functionalities and some of them are user personalization, experiment test preview, experiment management, improvement monitor, reporting, live web editor, mobile web editor, third party software integrations, custom surveys, responsive editor, web analytics, marketing campaigns, activity log, multiple accounts, flexible content, scheduling, multiple page testing and data analysis.
Live Web Editor: A/B testing tools offer a WYSIWYG (what you see is what you get) feature that allows you to create different versions of your website without having to change the underlying programming algorithms.
Analytics Integration: A/B testing tools provide analytics integrations feature that allows you to use customer data to deliver the best experience to the right customer groups.
Experiment Management: This feature allows you to continuously monitor the performance of all of your business testing experiments especially split testing.
Activity Log: This feature of A/B testing tools store all the changes you have made during testing allows you to view all the changes, when you made them and who made them.
Marketing Campaigns: After knowing which marketing variables have more effect on your marketing strategy, you can launch and monitor new digital marketing campaigns using the A/B testing tool.
Test Preview: Test preview mode allows you to see how your new website or marketing variant will look on all devices and platforms before you launch them.
Third-party Software Integration: One important feature of an A/B testing tool is that they can be integrated with other business tools such as email marketing software, Search engine optimization software, analytics software and more.
Custom Surveys: The A/B testing software allows you to create custom surveys to enable you obtain feedback from consumers that will enable you create a winning marketing strategy for your business.
Improvement Monitor: With the improvement monitor feature, you can track all the changes and monitor the performance of your marketing variants.
User Personalization: A/B testing tools allows you to manage and create different accounts, this way you get to choose which users have view-only access and which ones can conduct testing.
Multiple accounts: This feature allows you to create more user accounts or sub-accounts, you can also reserve exclusive testing rights for yourself and customize user permissions for all the other users with this feature.
Flexible Content: The software also has a dynamic content functionality that allows you to change several parts of your website to include consumer or user information.
Scheduling: Another important functionality of an A/B testing software is the scheduling feature that allow you to decide what time of the day to run your testing.
Multiple page testing: With this feature you can test the performance of several pages (landing page, about-us page or home page) with this feature in one experiment.
Data Analysis: Sometimes this tool can act as an analytics tool which helps you analyze data in form of consumer buying habits, leads conversion and lots more.
What are the Benefits of A/B Testing Software

The A/B testing software is a very important business tool and below are some of the benefits that highlight the importance of this tool:
Improved Website Content: Testing several versions of your website content with an A/B testing software enables you to analyze every aspect of the content you look to create; this concurrently provides better content for your customers.
Lower Bounce Rate: Bounce rate refers to the amount of website users who navigate away from a website after a single page session; Consistently testing website performance variables with an A/B testing tool lowers bounce rate.
Improved Lead Conversion Rates: A/B testing tool provides the best platform with which to optimize leads conversion by determining which variables are best for your marketing campaign.
Quick Results: Split testing using an A/B testing software provides immediate and significant results as to which website variables that users interact with the most. This allows for quick and actionable optimization for applications, websites and low conversion pages.
Lower Risks: This software reduces the risk associated with big business decisions such as launching a marketing campaign by testing customer behavior and other consumer variables.
Faster Return on Investment: With A/B testing, you can ensure a faster return on investment by using a winning consumer variables combination to increase website traffic.
Increases Sales: Increased sales is the most important benefit of an A/B testing software, low bounce rates, low risks, higher conversion rates all lead to more purchases.
Low data rate testing: with A/B testing tools you do need a large data set to perform your analysis. With small website traffic, bounce rate and lead conversions you can optimize website performance with a A/B testing software.
What are the Latest trends in A/B Testing Software
There are several new innovations regarding the A/B testing software that allow for a higher degree of performance and also enables them to be customized to suit specific performance indicators of each company. Here are some of the new trends;
Testing Consumer Emotions: New split testing tools are developed with the ability to test the emotional mindset of the customer while they are surfing the website. They enable you change the location of several website features and see how they affect user experiences.
Dynamic testing: Today, A/B testing tools creates several variants of your marketing campaign or website during a test. This automation feature is a recent addition to their feature set, and it is a superb way to increase the speed of testing sessions.
Website Customization: Some tools allow you to leverage Big Data to create tailored content to provide customers with a personalized shopping & surfing experience and you can run tests to check if these personalized contents lead to increased sales.
Graphing Trend: Previously A/B tools ran tests in binary form, but one of the recent trends in A/B testing enables you to test variables in a graphical format.
 How to choose the right A/B Testing Software

The following criteria will help you select the best split testing tool for your business.
Features: It is necessary to consider the goals and objectives of your business before deciding on which testing tool is required to improve the performance of your marketing strategy.
Costs: You must be fully aware of the present and supplemental costs attached to any tool that you hope to buy, so that it doesn't become a liability to your business in the long run.
Data Storage: It is necessary that the A/B testing tool stores your information in cloud so that you can access them across multiple devices with a longer retention.
Scalability: You have to select an A/B testing software based on your plan for the future. You have to select a tool that allows you to transition your business easily.
Supplier Reliability: Before committing to any tool on the long term, you want to make sure that the supplier is reliable.
Best A/B Testing Tools Proprietary
Top A/B Testing Software
PAT Index™