Welsh health board selects visualization platform from Qlik Sense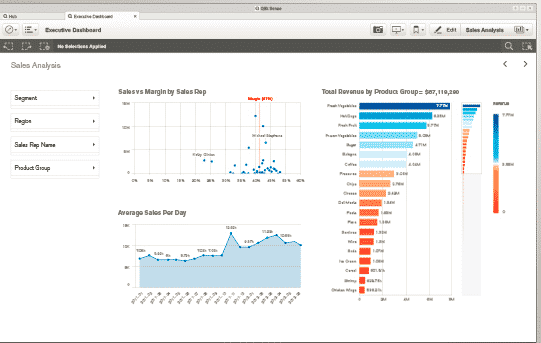 Welsh health board selects visualization platform from Qlik Sense : Cwm Taf University Health Board will be deploying Qlik Sense across the organization to help improve patient care. The health board will primarily use the platform to reduce both the length of patient stay and clinical waiting times across its services. With this purchase, Cwm Taf University Health Board will be leveraging both QlikView and Qlik Sense to address the need for guided analytics and self-service visualization across the organization.
Cwm Taf University Health Board is responsible for providing healthcare services to the population of Merthyr Tydfil and Rhondda Cynon Taf in Wales, estimated to be approximately 289,400 people. It delivers a full range of hospital and community-based services and comprises of two district general hospitals, five community hospitals and a state-of-the-art university health park. It employs 7,000 members of staff, making it the second largest employer in the area. The Health Board wanted to find a way to make better use of its data across the organization and, based on its existing experience using QlikView data analysis software, chose data visualization platform Qlik Sense to run alongside it, due to its intuitive, user-friendly dashboards as it will enable them to expand data analysis to all members of staff.
Prior to the Qlik implementation, information reporting at Cwm Taf was a particularly cumbersome process, which required the team to manage data from 40 to 50 disparate systems across the organization. This siloed approach made it extremely difficult to see how efficiencies could be driven across different departments. Analysis was mainly carried out by the data performance team, rather than at a user level and as needed, such as by clinicians, who could actually give input based on their day-to-day interactions with patients.
With Qlik Sense being rolled out initially to over 500 users across the Health Board, doctors will be able to drill down into data sets and create visualizations to help them understand how departments are functioning and therefore identify where operational efficiencies can be made. The Health Board's main objective is to achieve a more holistic view of its data so it can streamline the time in which patients are treated and subsequently reduce patient waiting times.
"Improving patient care is our number one priority and it is therefore critical that we invest in the right technologies to enable this," says Lloyd Bishop, Head of Performance & Innovation at Cwm Taf University Health Board. "Qlik Sense will not only provide us with a holistic view of how we're treating patients, but also allow us to interrogate this data to find what we can improve on to ultimately become more efficient. We're also excited at the prospect of empowering our clinical team with Qlik Sense to help discover these efficiencies using the platform's impressive visual capabilities. It's great to have analysis software that truly anyone can use, not just a data analysis team."
Qlik Sense has the capability to represent data in a visual format that clinicians can understand and rely on. For example, with a simple scatter graph, Cwm Taf can immediately identify where consultants are working with too many patients or taking too long to respond to patient needs. This ability to quickly spot peaks in admissions and re-assign resources accordingly will be invaluable in driving efficiencies over the next 12 months.
Chris Christy, Director Healthcare Industry Solutions, Qlik, said. "Organizations are finding it increasingly crucial to roll-out technologies which can give staff outside of the IT department the data access they need to do their jobs to the best of their ability. It's no secret that NHS organizations like Cwm Taf are constantly being tasked with trying to save money whilst improving patient care, so staff need to have access to data which can help them achieve both of these things. We're thrilled at the prospect of Qlik Sense being able to reduce waiting times for patients at Cwm Taf and generally helping the NHS to continue making efficiencies across the board."