Review
WebSundew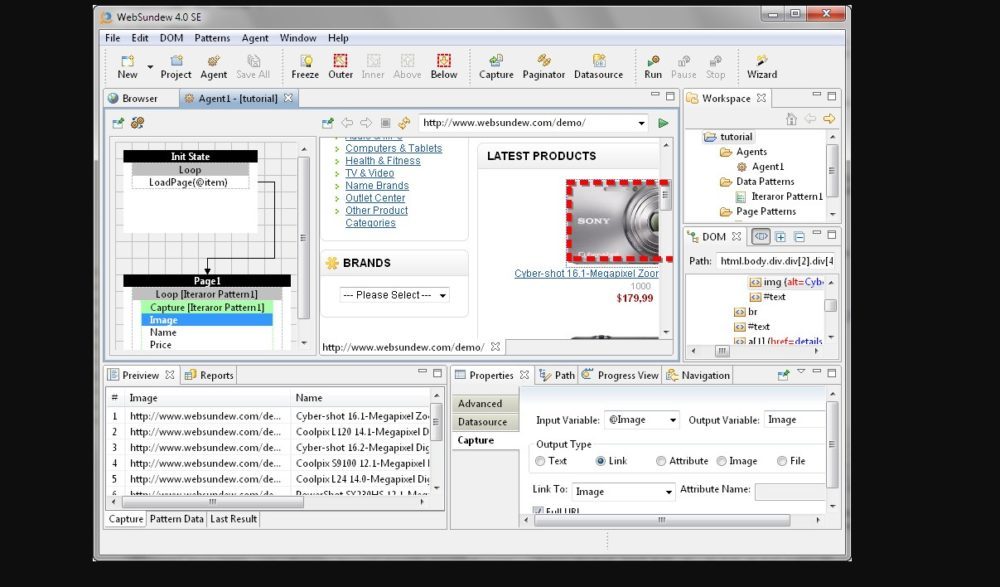 Overview
WebSundew is a powerful web scraping tool that extracts data from the web pages with high productivity and speed.
Flexible pricing policy depending on complexity of the job
Data extraction agent for a given web site
Extracted data arranged in the required format
Customer-oriented professional support
Built-in web browsers, multilevel extraction, scheduling extraction
Point-and-click user interface
Small (<50 employees), Medium (50 to 1000 Enterprise (>1001 employees)
WebSundew provides a complete web scraping and data extraction suite which is helps users to extract information from the web sites with higher profits and faster than ever. It features capturing the Web Data with high Accuracy, Productivity and Speed. WebSundew Services were designed for the users who are too busy to deal with the soft and for the organizations which do not have a complex IT infrastructure of their own.
Its extraction services staff can set up a data extraction agent whom users can run on their computer or have WebSundew extract data from the given web site. WebSundew enables users to automate the whole process of extracting and storing information from the web sites. Users can capture large quantities of bad-structured data in minutes at any time in any place and save results in any format.
Customers use WebSundew to collect and analyze the wide range of data that exists on the Internet related to their industry. WebSundew also includes other features such as Point-and-click user interface, Extract HTML-based data to MS Excel, CSV, XML, database or any text format, Download images and files, Process Web 2.0 web sites with heavy AJAX, Extract data from local html sources, Notification, custom export, RSS, publishing, Incremental extraction, text recognition, API - access WebSundew from Java, .Net and Built-it scheduler and command line support.
WebSundew allows integrating different web-enabled applications into a single point of reference without modifying them. Customers, suppliers, distributors and trading partners can be easily linked through existing web HTML-based applications. Fast iterative integration between web-enabled applets brings business to the competitive edge at the low TCO. Data aggregation and market intelligence are the main spheres of application of WebSundew functionality.