Review
Webiny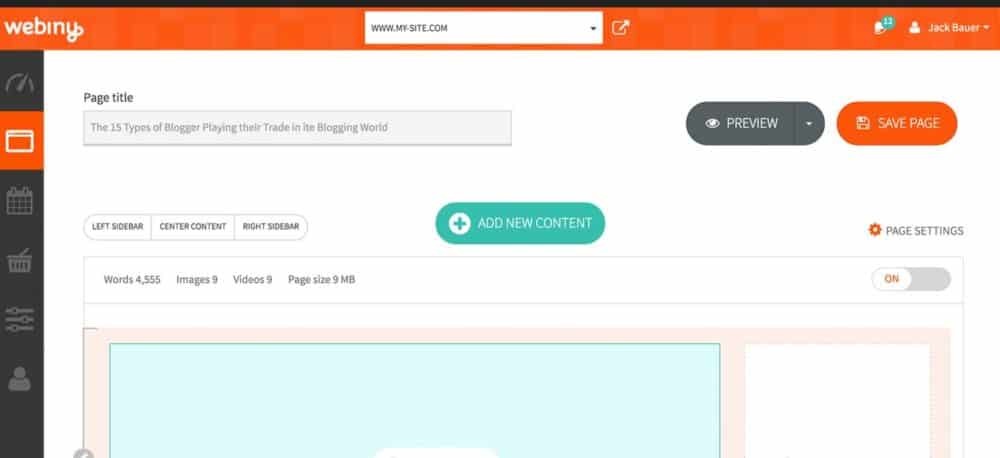 Overview
Webiny helps developers accelerate the creation of web applications by providing a set of tools to quickly create the database model, user interface, APIs and much more.Webiny generates MongoDb collections with all required indexes; automatically creates the API endpoints for your Entities; creates a web-form with JavaScript validators for quick content management.
ENTITY BUILDER
VIEW BUILDER
APC BUILDER
MULTI WEBSITE
SUPPORT
SELF OR CLOUD
HOSTED
POWERFUL
WIDGETS
HEADLESS
COMMUNITY
MARKETPLACE
Available for download on site; open license
Small (<50 employees), Medium (50 to 1000 Enterprise (>1001 employees)
Webiny helps developers accelerate the creation of web applications by providing a set of tools to quickly create the database model, user interface, APIs and much more.Webiny generates MongoDb collections with all required indexes; automatically creates the API endpoints for your Entities; creates a web-form with JavaScript validators for quick content management.
Webiny supports forms, tables, modal boxes, wizards, custom components and more. Users may Drag & drop interface to configure views which will be configured through the builder can be manually tweaked via Javascript and React , tweak form validations, error messages, table sorters, filters and much more.
Users can quickly bootstrap new web application and create components and register custom routes and events or define application dependendencies (to other application or components)In addition to the builders, Webiny comes with a powerful content management system, to get users started even faster with users' web project.
With one installation of Webiny CMS, host multiple websites, no need to maintain 5-6 different installation of the same system like before. You can download Webiny CMS and host yourself, or use cloud hosting services. Unlike other content management systems, all user content is split up into widgets giving a much better control.
Webiny Platform is a headless system, meaning users can use any technology and any device to pull and display data. Webiny builders, CMS and framework will be released under an open-source MIT licence,so users can download them and run a local instance.
To additionally speed up the development, Webiny will have a marketplace, think of it as an app-store where users can download free items, and purchase paid items. The marketplace will feature applications built by other developers, as well as themes and plugins. In addition, users can also hire somebody to help build website, or an application on the marketplace.