Review
WebHR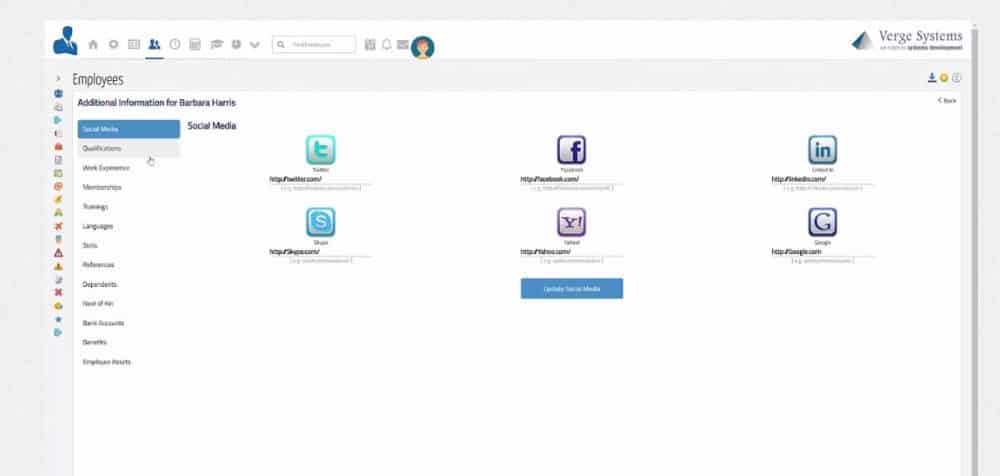 Overview
WebHR is a Social all-in-one HR software that covers entirely from "Hire" to "Retire" for the most important asset in your company - your employees. WebHR will make it easy for your HR team to start managing your HR effectively and efficiently.
• Social HR Software
• Employee Self-Service
• Dynamic Dashboards
• Applicant Tracking Systems
• Time & Attendance
• Payroll
• HR Calendar
• Documents Management
Price per employee per month:
• Monthly Billing $3
• Yearly Billing $2
• Add-on Performance Module - $1
• Add-on esignature - $0.10
• Add-on forms - $0.20
Small (<50 employees), Medium (50 to 1000 Enterprise (>1001 employees)
What is best?
• Social HR Software
• Employee Self-Service
• Dynamic Dashboards
• Applicant Tracking Systems
• Time & Attendance
• Payroll
What are the benefits?
•Employees Self Service
•Dynamic HR Dashboards
•Time & Attendance
WebHR is a cloud-based HR Information System that covers end-to-end HR responsibilities from employee recruitment (including job posting and applicant tracking functions) to employee turnover (including resignation submission and benefits management). WebHR is compatible with both Windows and Mac operating systems, and like other modern HRIS software, it also has a mobile app supporting better communication and accessibility.
It allows admins to manage and control access permissions and approval limits and responsibilities for different levels. Time-off applications and approvals can be done through the system, as well as other activities like travel, budget requests, expense claims and even corrective action. It is able to organize input data for use in the company's HR Dashboards, Performance Review Reports, Employee Directory, and Organization Chart.
WebHR empowers employees through its employee self-service module that offers over 40 employee-focused HR modules within its platform. Its interface allows users to have an easy view of their employee profiles, update them as needed and communicate easily through its real time chat feature. Supervisors/Managers are also able to post employee recognition through their profiles by awarding them recognition badges, and allow them to post employee recommendations in the same interface. This supports employee morale, transparency and easier review of the employee history for career movements and growth.
Its calendar, payroll and other key functions can easily be integrated with other existing systems used by the company. This allows for a seamless transition and ease of use. It also supports multiple languages supporting an international reach for companies that have overseas branches.
You may like to read: Free and Open Source Human Resource ( HR) Software, How to Select the Best Human Resource Software for Your Small Business and Human Resource Software for Small Business