WebFOCUS Improves Decision Making at DKV Seguros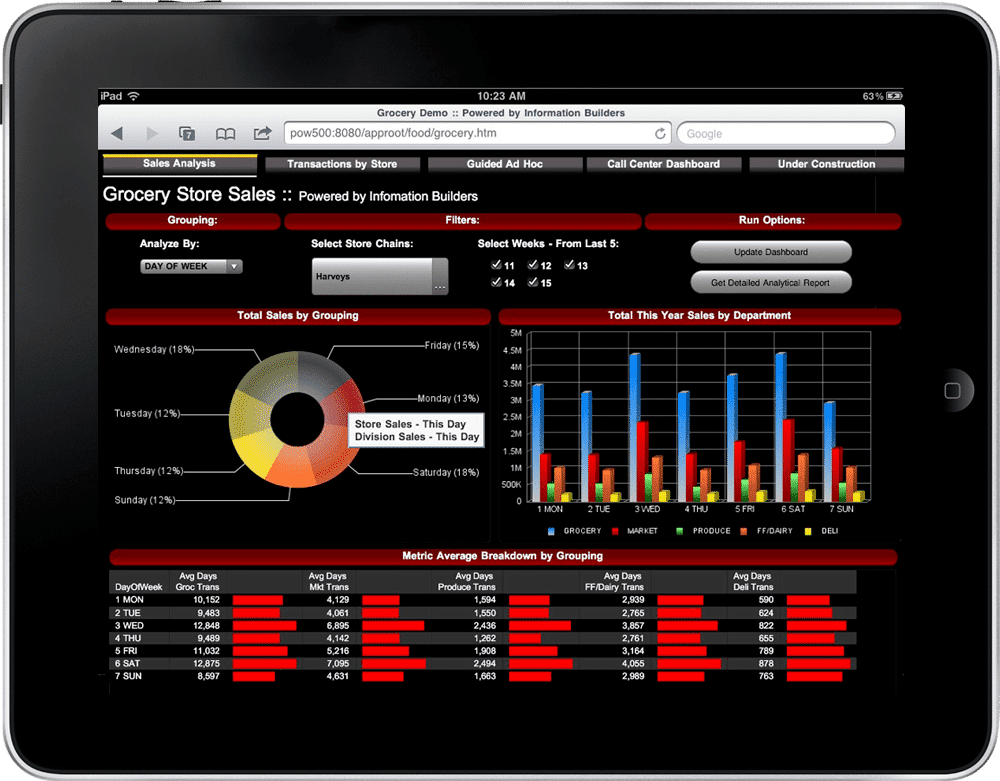 WebFOCUS Improves Decision Making at DKV Seguros : DKV Seguros, a Spanish insurance company specializing in health and prevention, has selected the WebFOCUS BI and analytics platform to optimize decision-making processes within its sales and marketing departments.DKV wanted to make it easier for approximately 2,000 sales professionals to access relevant information for monitoring commercial activity. They envisioned a self-service analytics environment that would empower the staff with a high degree of autonomy in making decisions and publishing information. They also wanted to construct a data mart to consolidate information from multiple sources. Business users in the commercial department needed analytics and reporting tools that would allow them to publish reports for team members and agents with a high assurance of data quality.
Using WebFOCUS, DKV developed a business-oriented data mart that integrates with an existing data warehouse, minimizing ongoing maintenance. Then it used WebFOCUS Portal to define, implement, and publish reports for the commercial sales network. DKV Seguros also used WebFOCUS to give the marketing department greater flexibility and autonomy. These professionals need the ability to easily define campaigns and calculate key performance indicators. Previously, they had difficulty analyzing information without help from IT professionals or business analysts. Using WebFOCUS, DKV Seguros created a customer data mart and self-service reporting environment that includes predictive models for calculating customer leakage and encouraging cross-selling activities.
The marketing department also uses WebFOCUS InfoAssist to empower business users to define campaigns (birthday, maternity, special products, and so forth.) In addition, they use WebFOCUS ReportCaster to burst reports into segments that can be automatically sent to targeted recipients via FTP, allowing them to better manage corporate marketing campaigns. DKV Seguros is currently using WebFOCUS to implement operational dashboards that will provide business leaders with high-level overviews of the business.
"Thanks to WebFOCUS, our strategic marketing potential is multiplied exponentially," says Pedro Orbe, director general commercial at DKV. "In a short time, the marketing team has achieved an important aspiration of the organization: to place the marketing department at the beginning of any commercial operation. In addition, WebFOCUS dashboards give us greater autonomy and a lot of confidence when making decisions, since they contain current data and unifying criteria. WebFOCUS is a very effective tool for addressing local requirements and standardizing results."
"DKV is one of the largest health insurance company in Spain, with nearly 2 million customers," says Miguel Reyes, regional director of Information Builders for Spain, Portugal, and Latin America. "Boosting the confidence of an organization of this size represents a new milestone for Information Builders and strengthens the bright future that awaits our organization."