Wealth Management edition of Maximizer help Financial Advisors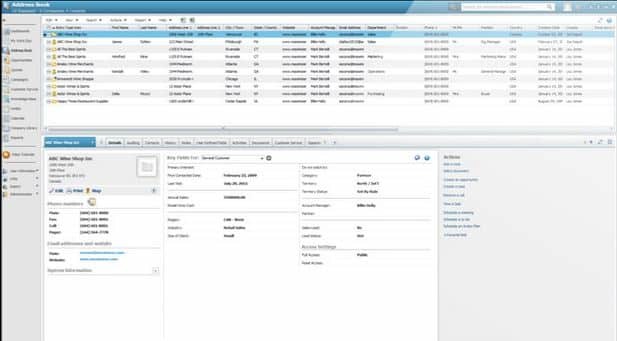 Maximizer Services has upgraded key features of the software for financial advisors, releasing the new Maximizer CRM Wealth Management Edition 3.0 (WME 3.0). Maximizer WME 3.0 is a complete solution to help financial advisors easily manage and build their book of business with a simple to use, highly secure and easily configured solution. It helps to manage the history of client relations, build book of business value and to streamline common business practices.
All business intelligence, metrics and monitoring around new account possibilities, products and services will be much easier to track through the Sales module. In addition, a restructuring of the display of key views provides quicker access to crucial client information.
The upgraded solution is designed to more easily flag new business opportunities with existing clients and manage additional opportunities to expand a financial advisor's practice. The solution includes more pre-configured segmentation searches as well as pre-built dashboards for displaying upcoming reviews, renewals and expirations.
Summary of key upgrades to Maximizer WME 3.0:
• Added 200 new Industry specific custom fields for the Contact, Sales and Service modules;
• Improved Sales module is now used to track account details for each client, including personal and group insurance policies, mortgages, GICs, segregated funds and annuities;
• Enhanced Service module usage by utilizing new and improved industry specific business process "service plans", which group multiple steps for completing a specific action for each client, together into a single, consolidated series of tasks and activities;
John Easton, Director, Wealth Management CRM for Maximizer, notes: "All of the enhancements implemented are the result of feedback from existing clients – financial advisors who understand the importance of having a better grip on the client profile for the development of their business. We now provide an even more straightforward way for them to easily capture and tap into their vital client information."
Easton continues: "The Sales module now enables them to more easily expand their business into new areas, so investment advisors, for instance, can now expand their use of CRM to additionally track Insurance, Mortgage, GIC, Segregated Fund and Annuity account information that their clients may have with them. This will help them to further improve the management and growth of their book of business. Financial advisors also wanted to be able to create and manage each individual client facing business process from one single location, so we did that for them by utilizing the Service module to suit this purpose."
He concludes: "The new release of Maximizer Wealth Manager, WME 3.0, makes sure Advisors can stay ahead of their workflow by being alerted well in advance of every date-based service offering that they are providing to all of their clients on a regular basis. This ensures that the Advisors can reach out to their clients early enough to give them the necessary time to consider, plan and prepare adequately for their next actions."